Smith-Peking Double Degree
As part of the international "Future Leaders" program, Smith School of Business at Queen's University and Guanghua School of Management at Peking University in Beijing, China have partnered to launch a 4-year double degree.
About Smith BCom/Guanghua BA (Mgt) Double Degree
Each year up to five Smith Commerce students will be selected to study in China and earn two prestigious undergraduate degrees: a Bachelor of Commerce from Smith School of Business and a Bachelor of Arts in Management from Guanghua School of Management at Peking University.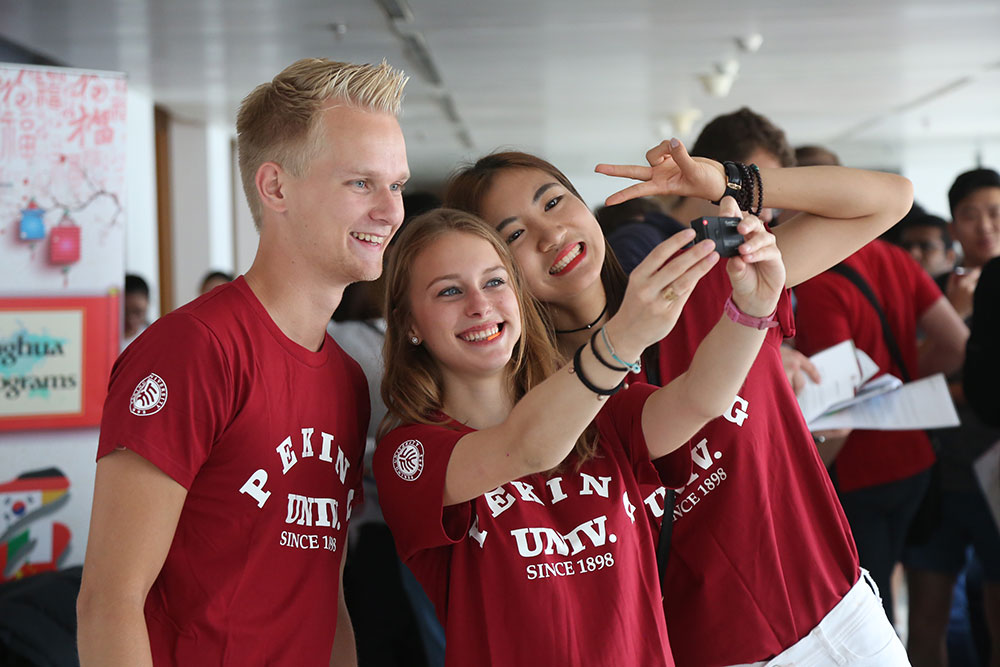 Smith is a founding member of Peking University's "Future Leaders" program, alongside 13 other top business schools from around the world, including schools in Brazil, France, Germany, Hong Kong, Israel, Italy, Japan, the Netherlands, Poland, Singapore and Spain. Students in the program will spend two years studying in Smith Commerce, followed by two years at Peking University's Guanghua School of Management in Beijing. All classes will be taught in English and students from around the world will live and study together, learning from one another's diverse backgrounds.
Earning two degrees from two leading universities will give Smith students with international career aspirations an advantage in the marketplace. Students will have the unique opportunity to develop broad global management perspectives and experience true cross-cultural learning, both from classmates and professors. Admitted students will receive a scholarship, free accommodation and a stipend to cover part of the living costs for years 3 and 4 at Peking University.
Eligibility
Students entering their second year of Smith Commerce will be eligible to apply. Admission to the double degree program is based on academic requirements defined by the Smith Commerce and Guanghua BA (Management) programs. Those who satisfy the academic requirements must successfully complete two interviews conducted by each institution.
Students apply for the double degree program at the end of their first year in Commerce. Assessments of applications will begin in the summer between first and second year. Interviews in person or via Skype with the Centre for International Management staff AND with Peking University staff will form part of the final decision. Applicants will be notified of an intent to interview via e-mail with advance notice.
For current Commerce students, more information can be found on the Smith-Peking Double Degree Portal
For general questions, please contact bcomglobal@queensu.ca