Curriculum
Smith Commerce is a four-year immersion in the study of business.
Years One and Two cover all core business areas — from accounting to human resource management to digital business and technologies. It's the essential foundation for a career in management.
Years Three and Four offer a range of electives so you can focus on areas of interest.
The complete program consists of a total of 126 units, with a minimum of 24 and a maximum of 36 non-Commerce units.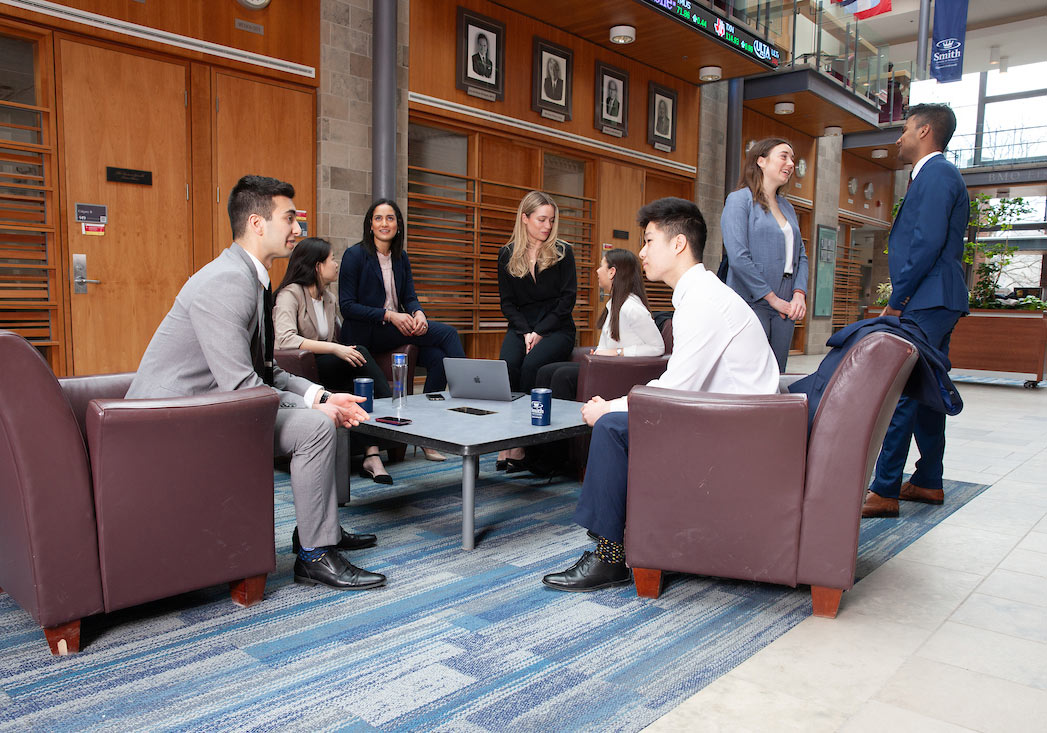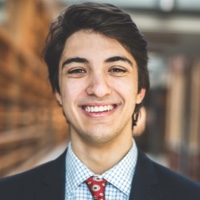 "The Commerce program gives students broad exposure to the modern business environment and also enables them to pursue specific academic and professional interests. The core courses in my first two years helped build a solid foundation for my career and future studies. In third year, I was astounded at the range of options for specialization. You can really study what you're passionate about."

Gavrilo Randjelovic, BCom'19
Four-Year Honours Degree
Class of 2025
The following curriculum is effective September 2021, beginning with the Class of 2025.
Year One
Intro to Commerce
Intro to Financial Accounting
Intro to Management Accounting
Organizational Behaviour
Intro to Mathematical Analysis for Management (Calculus)
Managerial Statistics
Principles of Economics for Business
Managerial Economics
Electives: Non-Commerce (6.0 units)
Year Two
Intro to Finance
Finance II
Intro to Marketing
Marketing II
Business Decision Models I
Intro to International Business
Intro to Human Resources Management
Intro to Digital Business and Technologies
Electives: Non-Commerce (6.0 units)
Flex Elective: Commerce or Non-Commerce (3.0 units)
Years Three and Four
Business for Good: An Introduction to Impact-Driven Leadership

(year 3)

Operations Management

(year 3)

Business and Corporate Strategy

(year 4)

Non-Commerce Electives: 12.0 units
Commerce Electives: 30.0 units
Flex Electives: Commerce or Non-Commerce: 9.0 units
Class of 2024 and Earlier
Students beginning the program prior to September 2021, view your curriculum overview.
Year One
Fall
Microeconomics
Business Management
Intro to Financial Accounting
Managing Work and Teams
Intro to Mathematical Analysis for Management (Calculus)
Winter
Macroeconomics
Business Communications
Management Accounting
Intro to Marketing
Organizational Behaviour
Managerial Statistics
Year Two
Fall
Intro to Finance
Business Decision Models I
Intro to International Business
Intro to Human Resource Management
Non-Commerce Electives: 3.0 units
Winter
Business Ethics and Corporate Social Responsibility
Finance II
Marketing II
Managerial Economics
Intro to Digital Business and Technologies
Non-Commerce Electives: 3.0 units
Years Three and Four
Operations Management

(year 3)

Business and Corporate Strategy

(year 4)

Commerce Electives: 24.0 units
Non-Commerce Electives: 18.0 units
Commerce or Non-Commerce Electives: 12.0 units