A Platform for Success
Smith School of Business at Queen's University is an exceptional place for scholars to develop their academic careers.
Here, you as a faculty member are positioned to succeed. You can count on generous support for your research, because we pride ourselves on being a school that generates new knowledge. You will be motivated by an inquisitive and accomplished faculty, because we value collaboration. And you will have time to refresh your batteries and enjoy what Eastern Ontario has to offer, because we are committed to a healthy work-life balance.
Smith School of Business is part of the larger Queen's community, a university with a reputation for quality, excellence, and global reach. Queen's consistently ranks at the top for awards per full-time faculty in Canada and in the top for research intensity. We are consistently ranked among the top five universities in Canada for the highest proportion of students who graduate.
We encourage to learn more about Smith School of Business as a rewarding centre of personal and professional growth.
Research Program Reference Guide  ​
At Smith School of Business, faculty are positioned to succeed
As a new faculty member, you receive a three-year research initiation grant to help you establish your research program and to act as a bridge to external sources of funding. Additional internal funding to cover research assistants is available by competition. You're also eligible for fellowships or professorships and course releases. We help build your reputation by highlighting your work on our research site, Smith Business Insight.
New faculty at Smith School of Business teach three half-courses a year for the first three years. After that, faculty usually teach four half-courses a year. We can usually arrange for you to teach your half-courses all in one term, making it more efficient in terms of prep time and allowing for an uninterrupted period for research during others periods of the year.
From your first campus visit, you feel looked after. Staff members bring you up to speed on the local real estate market, smooth the way with immigration issues, and offer advice and support on research grants and awards. More experienced faculty members act as mentors, sharing their perspectives and helping you navigate the collegial environment at Goodes Hall.
You quickly learn to appreciate Goodes Hall, home of Smith School of Business. Goodes was conceived and designed as a learning community. It combines an exquisitely restored 45,000-square-foot 120-year-old Victorian schoolhouse with 143,000 square feet of bold new design and structure. A new wing was opened in 2012, featuring state-of-the-art classrooms with the latest teaching technologies and a dedicated behavioural research lab.
Smith welcomes dual career couples and does its best to accommodate them. Guidance for partners/spouses seeking nonacademic employment at Smith or in Kingston is available from Smith's Faculty Recruitment and Support Program. Support includes an initial overview of the local labor conditions relevant to his/her field; networking assistance with potential employers and industry associations; and referrals for employment counseling.
At Smith School of Business, it is possible to thrive as a faculty member and have a full and fun life outside of Goodes Hall. Our faculty take full advantage of what Kingston has to offer, whether enjoying the best freshwater sailing in North America or taking in the rich cultural scene. We're proud of our family-friendly environment and offer excellent parental leave provisions. New parents can apply to have their tenure decision postponed for births or adoptions.
Open Faculty Positions
There are currently no faculty postings available at Smith School of Business. We encourage you to revisit this site on a regular basis to check for future openings that might match your academic career ambitions.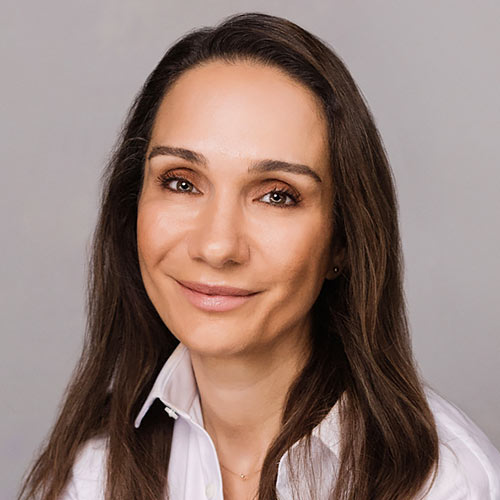 Ceren Kolsarici
Associate Professor & Distinguished Faculty Fellow of Marketing
Joined Smith School of Business faculty in 2009
"I was pretty clear on what I was looking for in an academic setting: a school that supports and rewards high quality research and teaching, and one that has distinguished students who would challenge and push me to do better. I was looking for an environment with a continuous motivation to change, adapt, and improve."
Read more