Smith Development and Alumni Engagement
Smith School of Business provides many resources and services for alumni, including SmithConnect, our exclusive online student and alumni directory and engagement platform, business clubs, networking events, reunion planning, continuous learning opportunities, career services and special offers on a variety of services. As well, the department offers many ways for alumni to give back to their alma mater through sharing their time, knowledge or financial support, to help "pay it forward" to the next generation of business students.
Join SmithConnect.com and download the free SmithConnect app from the App Store or Google Play.
Update on Homecoming 2020
Due to COVID-19, a virtual celebration will replace all on-campus Homecoming activities October 16-18. Stay tuned for more information!
You can find the announcement regarding Homecoming here. Please contact the Alumni Engagement team with any questions.
Support Our EDII Mission
As alumni, you are an integral part of our Smith community and key partners in helping us tackle issues of racism and discrimination. Are you are interested in volunteering your time to work on various Equity, Diversity, Inclusion & Indigeneity projects and initiatives at Smith?
Sign-up Here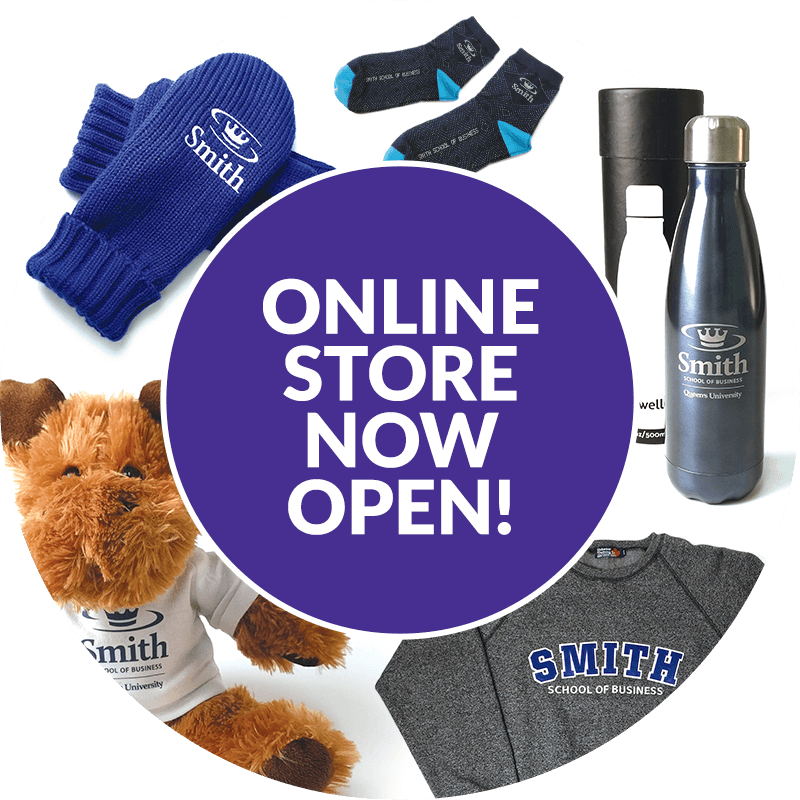 Get Your Smith Swag!
SmithStore is open for business — your virtual one-stop shop for official Smith merchandise. Show off your school pride!
Shop Now
Benefits and Services for Alumni
The Career Advancement Centre at Smith School of Business is ready to support you through a career change or job transition. — Learn more
Smith School of Business is pleased to offer significant alumni discounts on Executive Education programs, insurance and many other services. — Learn more
Free Monthly Webinars
Sign up to receive your invitation to free monthly business webinars featuring Smith School of Business professors and alumni.