A Platform for Success
Smith School of Business at Queen's University is an exceptional place for scholars to develop their academic careers.
Here, you as a faculty member are positioned to succeed. You can count on generous support for your research, because we pride ourselves on being a school that generates new knowledge. You will be motivated by an inquisitive and accomplished faculty, because we value collaboration. And you will have time to refresh your batteries and enjoy what Eastern Ontario has to offer, because we are committed to a healthy work-life balance.
Smith School of Business is part of the larger Queen's community, a university with a reputation for quality, excellence, and global reach. Queen's consistently ranks at the top for awards per full-time faculty in Canada and in the top for research intensity. We are consistently ranked among the top five universities in Canada for the highest proportion of students who graduate.
We encourage to learn more about Smith School of Business as a rewarding centre of personal and professional growth.
Positions Available
A Term Adjunct position is open at the Smith School of Business for an instructor to teach in a lecture-style graduate course. The course is anticipated to include in-person instruction (and remote instruction if required) that will operate out of our Toronto facility in the Master of Management in Artificial Intelligence (MMAI) program. Most of the students in the MMAI program are working professionals with approximately eight years of experience. They are managers and leaders in their domain. Students come from varied educational backgrounds, such as Commerce, Engineering, Medicine, Statistics, and Arts. The position is to teach the Mathematics for Artificial Intelligence (AI) course, MMAI 863, which is taught during the fall term. Teaching the Mathematics for AI course will generally include teaching fourteen "four-hour" sessions (i.e. seven per section) in September and October 2021. The successful applicant will be required to teach 100% of two (2) sections of MMAI 863 with an anticipated enrollment of approximately 100 students (50 students per section).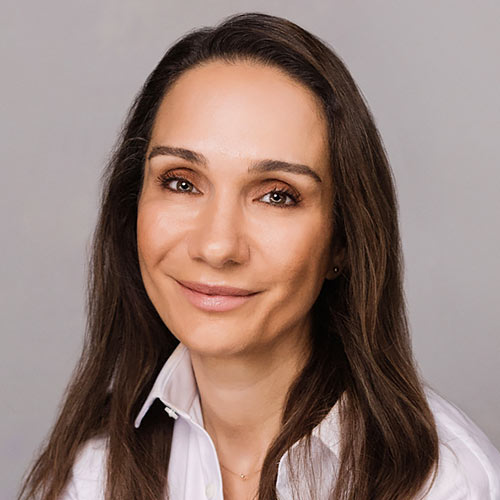 "I was pretty clear what I was looking for in an academic setting: a school that supports and rewards high quality research and teaching, and one that has distinguished students who would challenge and push me to do better. I was looking for an environment with a continuous motivation to change, adapt, and improve."

Ceren Kolsarici
Assistant Professor & Distinguished Faculty Fellow of Marketing
Joined Smith School of Business faculty in 2009

Read More