Academic Support
Resources at Smith
Commerce Academic Advisors
A Commerce Academic Advisor can help your student with the following:
Timetable issues
Course selection
Degree requirements
Assistance with finding services and resources on campus
Leave of Absences (LOA)
Letter of Permission (LOP)
Appeals and special permission
Anything! If your student is not sure where to get help, encourage them to come speak to us.
Students may arrange Academic Advising appointments directly on the Commerce Portal by signing in with their net ID and password.
Professor Office Hours
If your student is experiencing challenges or has concerns about academics, encourage them to speak to their professor(s). Professors offer regular office hours and can also be reached by email. More information can be found in the syllabus for each course, or on the course website.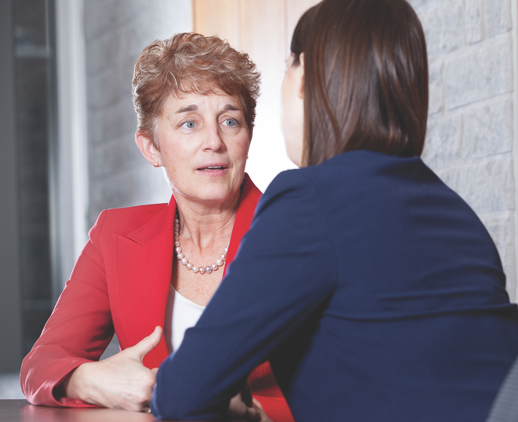 Resources at Queen's
Tutoring Services
BrainTrust is a low-cost peer tutoring service, offered through the Commerce Society. It provides one-to-one tutoring and exam review sessions for Commerce students. Tutoring is offered for a variety of first and second year courses. Before signing up with a tutor, it is recommended that the student reaches out to their professor either through office hours, by email or by appointment first.
Please be aware that organizations such as Course Cram and other tutoring services are not endorsed by Queen's University.
Student Academic Success Services (SASS)
Student Academic Success Services include Learning Strategies and the Writing Centre. They offer academic support to students who wish to develop their skills in critical thinking, reading, learning, studying, writing, and self-management.
Learn more about SASS
Bounce Back Program
Bounce Back is an academic support program for first-year undergraduate students in Commerce. Students who opt-in to the program will be matched with a trained upper-year peer mentor (called a Bounce Back Facilitator). Facilitators will work individually with each mentee to help them identify the source(s) of their academic hardship and to set new goals and identify strategies to achieve those goals. The program runs throughout the fall and winter terms (Oct-Dec and Jan-Apr). Students who are eligible will be contacted directly.