Inclusion in the Post-Pandemic World
Now is the time for organizations to take meaningful action on inclusive workforces and address systemic racism in business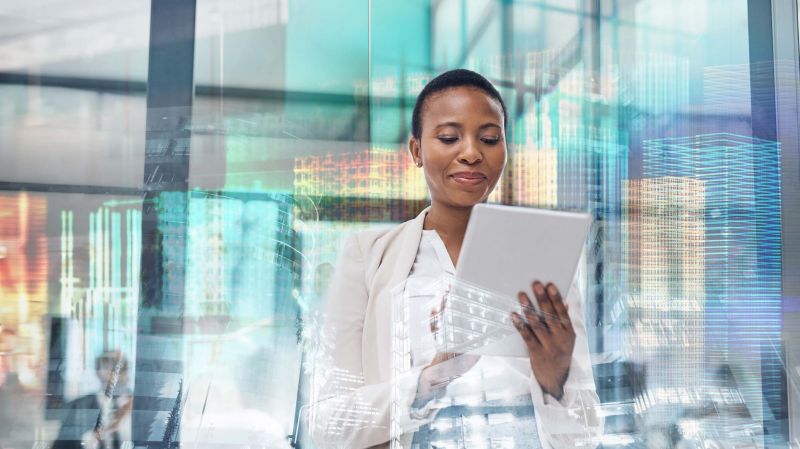 When it comes to business and the workplace, there is no question the events of the past year and a half have had a dramatic effect. The murder of George Floyd and Black Lives Matter, the Atlanta shootings, and recently, the discovery of residential school burial sites. These events, and many others, have permanently altered the conversation around race, equity, diversity and inclusion.
So how do we take accountability and meaningful action in our professional lives, even as we continue to work in a virtual world? How do we dismantle racism and offer everyone equal access to opportunities? How can we develop a deeper understanding of the issues of inequity faced by those who are different than us, and work together to change them? In this instalment of our four-part series on the future of work, we dive into inclusion. Four business leaders and professors offer their insights on how we can build back better.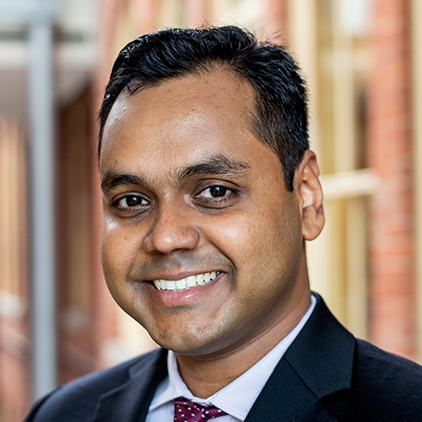 Allow time for talk
The hallmarks of a truly inclusive workplace, where everyone feels welcome and comfortable being their whole selves, are respect, humility, self-education, self-awareness and empathy. How do we get there? What stands in our way?
An ever-increasing workload and performance-driven environment pushes us towards a mindset that the workplace should be a place limited to work. That there should be little to no time devoted to non-work interactions.
Yet, pandemic or not, no matter how hard we try, when we are at work we cannot simply flip a mental switch and leave everything that is not work-related "at the door". We need to be able to allow ourselves some guilt-free time during work to talk and to have conversations about things other than work, both within and outside our own "work bubbles".
More often than not, the interactions we have with our colleagues—in-person or virtual, online or offline, work-related or not—affect us, consciously or subconsciously. We assume. We judge. We feel. We react. We are human. We need to talk to each other. And when we talk, we must also listen. When we listen, we must process. When we process, we must reflect. When we reflect, we must question.
When we break down how we communicate in this way, we slow it down. This allows us to consider a broader range of contexts and alternatives than we otherwise might have. Thus we can respond thoughtfully rather than instinctively (respect), recognize our ignorance where appropriate (humility), educate ourselves in these areas (self-education), reflect on what we have learned each time we go through this exercise (self-awareness), and develop a deeper understanding of the issues of inequity faced by those who are different than us from their perspective (empathy).
Raga Gopalakrishnan is assistant professor of operations management at Smith School of Business.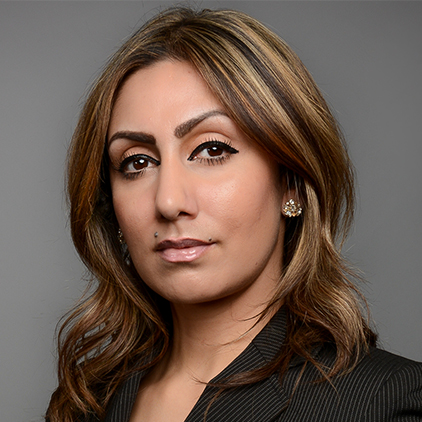 Create a future-forward talent management strategy
A year after the world went virtual, it's no surprise that most employees prefer working remotely (or at least having the option to do so). There are obvious benefits. But remote work presents challenges for talent management and equity.
Equity is created by establishing a diverse, equal and inclusive workplace. While each organization has different starting points, companies that want to be future-forward-ready should consider these questions when re-imagining what their workplace will look like:
How diverse is your organization? Diversity goes beyond standard characteristics such as ethnicity and gender. Companies should focus on how to make their employee base more diverse in ideology, education, geography and socio-economic backgrounds, for instance. Research has proven that truly diverse teams outperform non-diverse teams. Hence, the first step is to avoid groupthink culture.
Does everyone have equal access to opportunities? Unfortunately (and regardless of physical versus remote environments), talent management tends to invoke biases and subjectivity. Therefore, it is critical to implement an unbiased and data-driven process for promotions and hires. Remote work has influenced organizations to favour internal hires over external hires. It is therefore more important than ever to remove obstacles and systemic barriers for existing employees.
Do employees feel they truly belong? And can they bring their best and whole selves "to work"? It's leadership 101 to customize your management style to each employee and understand their behaviours, preferences and drivers. Consequently, employers should offer employees flexibility and create a level playing field despite one's personal commitments. Further, creating a safe zone with policies on inclusion and mental health, as well as procedures for handling incidents in these areas, will allow employees to feel more comfortable being their authentic selves.
Randeep Purewal is founder and CEO of Divercial Group.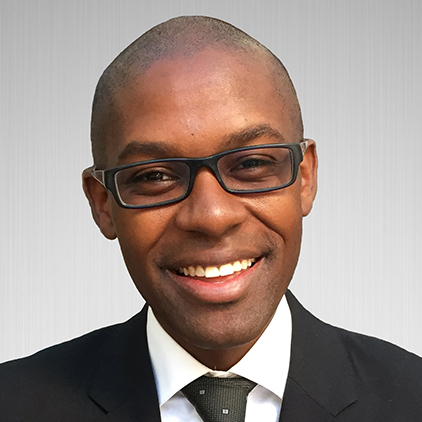 Address systemic racism: support Black-owned businesses
As we move to new ways of working, we must recognize the challenges of inequity for Black Canadians. Marginalization of Black employment seekers, business owners and entrepreneurs in this country is well documented. Prior to the pandemic, only one-third of Black Canadians were in the top half of the income ladder, while over half of non-racialized Canadians were.
During the pandemic, despite job-searching at much higher rates than non-racialized Canadians, the Black unemployment rate was over 50 per cent higher than the national average. Meanwhile, Black businesses are hurting. They're shutting down at a pace much higher than recorded by national averages. Meanwhile, Black-owned startups are funded at a much lower rate than non-Black new ventures.
This is a whole-of-Canada problem. We must support Black-owned business. To address this, over 250 Black Canadians have come together to launch the Black Opportunity Fund. The BOF is raising a $1.5-billion fund that will generate $90 million to $125 million in investment and philanthropic capital each year. That capital would permanently support 450-plus community-based organizations and fill funding gaps for nearly 8,000 Black businesses.
The BOF has already attracted contributions from more than 20 corporations. A new national ecosystem of partners, working together for transformative change, will make significant progress toward dismantling the barriers of anti-Black racism.
As Canada looks to build an inclusive post-pandemic economy, we must empower Black Canadians to lead systemic change for ourselves and our country.
Colin Lynch is co-founder of the Black Opportunity Fund and a Trustee Emeritus of Queen's University.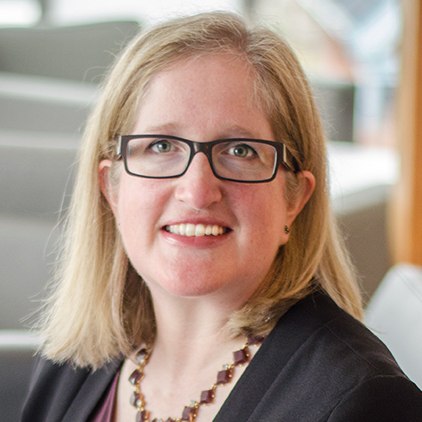 Lead with intention
For many organizations, 2020 was an awakening on equity, diversity and inclusion. EDI issues mattered before, but they were perhaps easier to ignore. For example, organizations that previously resisted accessibility steps (such as working remotely) that would have benefited employees with disabilities suddenly had their whole workforce at home.
Of course, the move to remote work brought extra burdens for those caring for younger children and older relatives. News story after news story in 2020 featured moms who were thinking about quitting their jobs. In November 2020, an RBC report highlighted that moms with kids under the age of six made up most of the coronavirus workforce exodus.
Beyond the pandemic, the Black Lives Matter movement brought the issue of ongoing racial discrimination to the forefront. Organizations that had never acknowledged their own racism and discrimination were suddenly posting black squares on social media to show solidarity. For many organizations this act was nothing more than performative.
What I really hope happens post-pandemic in equity, diversity and inclusion is accountability. This means:
Acknowledging and apologizing for the harms that happen in organizations (and organizational leadership's complicity in those harms).
Collecting data related to EDI and the experiences of Black and Indigenous employees and employees of colour. We need to seek out and listen to their stories.
Critically examining and changing organizational policies that exclude certain people from full participation in the life and work of organizations.
Embedding the values of equity and anti-racism in all organizational practices.
Being accountable also means taking all the above actions with humility and courage, and recognizing that the impact of your actions matters more than the intent.
Kate Rowbotham is Distinguished Faculty Fellow of Organizational Behaviour at Smith School of Business
This article is one of a four-part series on working. For more, read: Leadership in a Post-Pandemic World, Teamwork in a Post-Pandemic World and Technology and the Office in the Post-Pandemic World. This article originally appeared in Smith Magazine, the alumni publication of Smith School of Business, Queen's University.