How You Learn
Unique Teaching Approach
At Smith School of Business, we are not narrowly focused on a single teaching or learning style. You'll benefit from a blended approach – where we use the most effective way to teach specific material. By leveraging the power of several teaching styles, we have created an approach that is unique, innovative and effective.
Teaching Methods
The Case Method
At Smith School of Business, case studies are used extensively, but not exclusively. We believe the Case Method to be a very effective tool as part of our blended approach. Case studies provide the opportunity for students to analyze and resolve a vast array of real business issues and opportunities.
Class Instruction and Discussion
We believe that classroom instruction accompanied by high energy discussion is a very effective way to learn frameworks, tools and techniques that can then be applied to projects and case studies.
Experiential Learning
There is no better way to learn than by actually "doing" what you are learning. For that reason, the Full-time MBA offers numerous opportunities for experiential learning. Check out the Learn Through Experience page.
Real-World Business Projects
The Full-time MBA program includes the opportunity to complete two major business projects - the Management Consulting Project, and the New Venture Project. These highly practical experiences provide an excellent opportunity to put your learning to good use in a real-world setting.
Simulations
A number of innovative simulations are used to create challenging learning experiences for our students for subject matter that doesn't easily lend itself to the "learning by doing" method.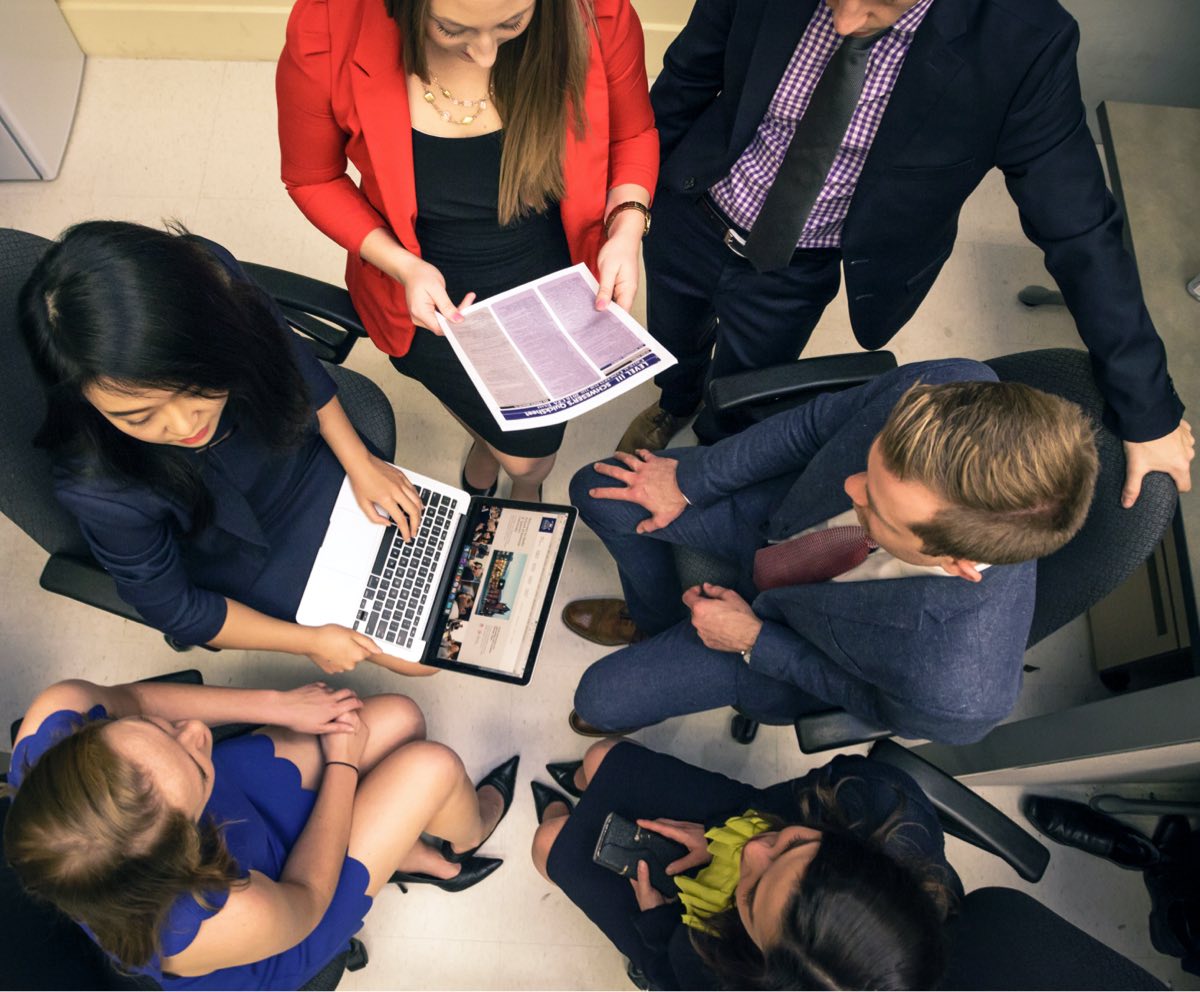 Team-Based Learning
Why Teams? Because no matter how good your knowledge or skills, if you can't successfully work in a team, it won't matter. Team-based learning prepares you for leadership.
Smith School of Business has been a world leader in the advancement of team-based learning, taking the concept of team-based learning to a level of sophistication not found in other programs. While most schools talk about team-based learning, they are often referring to group work – a very different concept.
Each learning team consists of 6 or 7 students. Teams are carefully assembled to maximize diversity of gender, work and academic experience, and cultural background – reflecting the reality of today's working environment.