Prior to the MBA, Sean worked in intellectual property and was an officer in the Canadian Armed Forces Primary Reserve. Immediately following the MBA, Sean became a Senior Consultant with IBM Canada. He is currently a Site Lead with Amazon.com.
"Coming from a military background, I appreciated the value of teamwork but hadn't had the opportunity to apply it extensively in a non-military setting. Smith's MBA provided a perfect venue to operate in a dedicated team environment during high stress periods; a very valuable skill for the fast-paced environments of many post-MBA career paths. In addition, the shorter program span (1 year) minimized my time outside of the workforce."
Sean Lemna, MBA
Site Lead
Amazon.com
Dallas, TX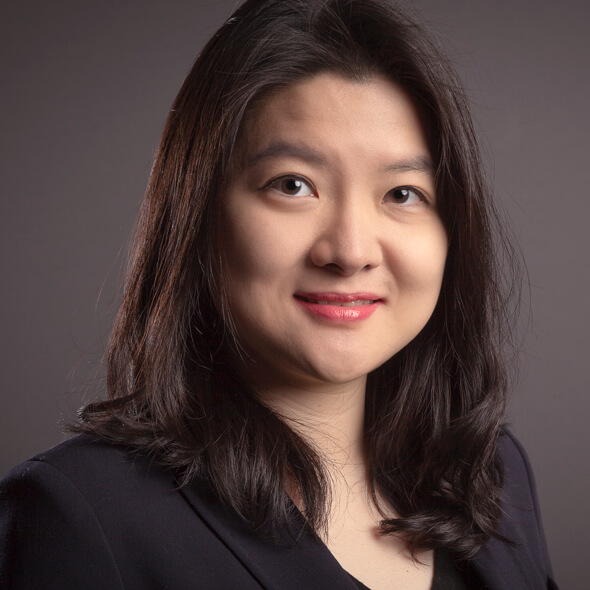 Prior to the program, Pingfan participated in the GE Global Leadership program, which allowed her to rotate through various business units and corporate finance functions in the United States and China. Upon graduation, she transitioned to a Wealth Management Generalist role at RBC.
"I chose the Full-time MBA experience due to its prestigious reputation in the Canadian market, the professional and the warm welcome that I received from the MBA office staff team during my application and admissions process. I was quite impressed with the unparalleled opportunities of engagement to be able to expand my professional network. During the program year, I enjoyed a dynamic mix of academic courses, and I used the full breadth of coaching services, such as Career, Team, Executive, and Fit to Lead life coach services. The team-based learning approach of utilizing the team's collaborative power allowed me to practice every day to simulate the real workplace."
Pingfan Qian, MBA
Portfolio Construction & Investment Analytics, Investment Policy
RBC Global Asset Management
Toronto, ON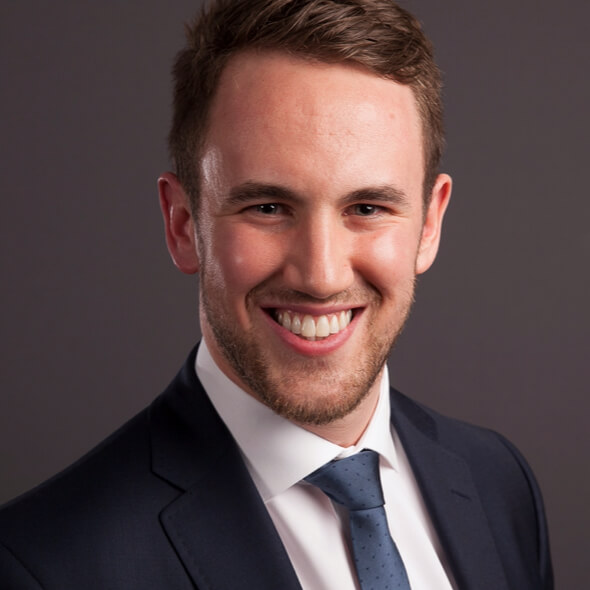 Prior to the MBA, Duncan had been working in biomedical research. Upon graduation, he accepted a position in management consulting with Boston Consulting Group.
"The program blew me away. From the administration, to the faculty, to my peers: everything was A+. It was the single best investment of my life, whichever way you want to measure. Learning new skills and knowledge which will lead to career opportunities I couldn't have dreamed of, exploring the many different career paths and companies available, and making lifelong friends in the process; the returns are both measurable and plentiful."
Duncan Raymond, MBA
Project Leader
Boston Consulting Group
Calgary, AB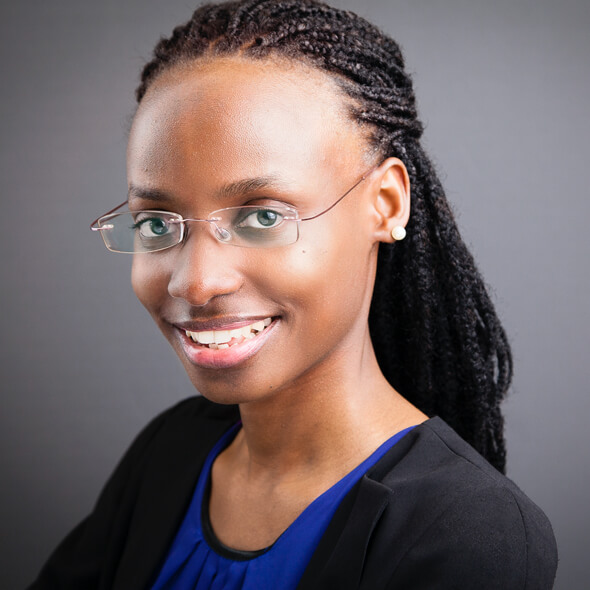 Prior to Smith, Helen worked as an audit senior with Deloitte East Africa. After the program, she joined KPMG as senior accountant and was later promoted to the role of audit manager. In October 2019 she began a new role with Queen's University as Director of Finance for the Faculty of Law.
"The team-based approach at Smith is second to none. I wanted a program that mirrored the real work setting and I couldn't find a program that did that as well as Smith's MBA. The small class size was also appealing; I knew I would have the support I needed when I needed it. I received a lot of support from alumni while I was going through the application and decision process, which spoke volumes about the program's culture and the kind of leaders that come out of the program."
Helen Kobusinge
Director of Finance, Faculty of Law
Queen's University
Kingston, ON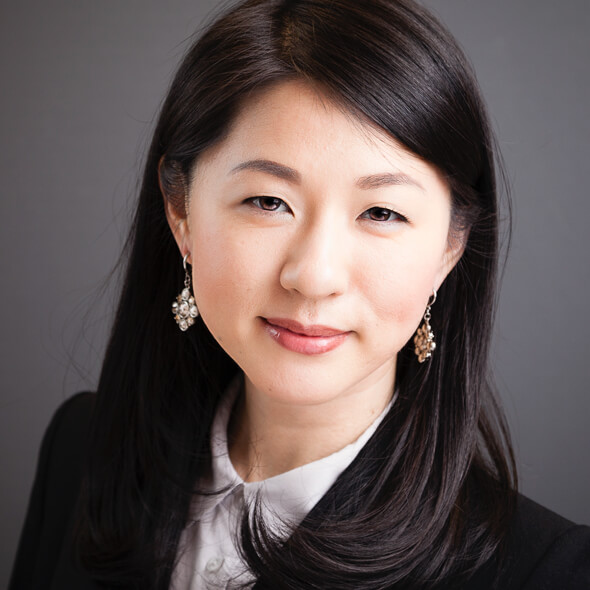 Before entering the Smith MBA, Anchi worked in marketing and merchandising for Chanel in Taiwan. After graduating, she joined The Cadillac Fairview Corporation, followed by American Express, as an Assistant Marketing Manager.
"At Smith, the people make all the difference. The MBA office cares about you and your success, your classmates become your close friends and support system during the program and beyond, and the alumni network is incredible. The Smith MBA encouraged me to think bigger, build meaningful relationships and develop my personal brand. With these skills, I was able to land a role at one of my dream companies, and am exactly where I want to be."
Anchi Liao
Product Manager
Sago Mini
Toronto, ON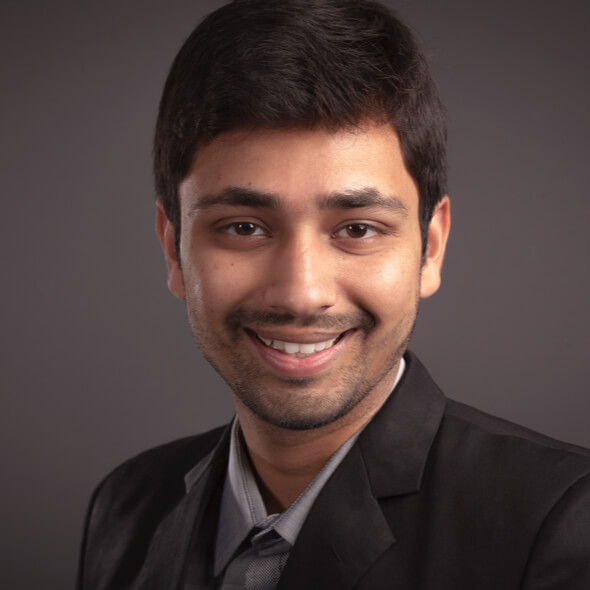 Before coming to Canada for his MBA, Pratik's work experience was diverse with experiences in consulting, financial services, and entrepreneurship, including running a start-up that involved organizing the street food market in Mumbai. Upon graduation, he accepted a position working for Vancouver-based firm Canalyst as an Equity Research Associate.
"I chose the Full-time MBA at Smith School of Business because of their team-based approach, the world-class alumni quality, feedback from the previous students, and the small class size. The small class size has a very unique and often ignored advantage. Couple that with the team-based nature of the program, which helps you to get to know each member of the class, and you build a very strong network of professionals and friends at the end of the year."
Pratik Agarwal, MBA
Equity Research Associate
Canaccord Genuity - Global Capital Markets
Toronto, ON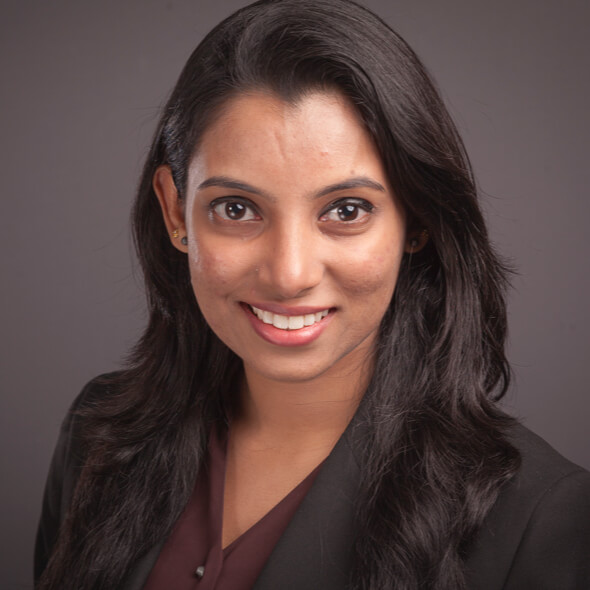 Prior to the MBA, Ayshwarya worked in the technology sector as a web-developer with Cognizant Technology Solutions and as a Business Analyst with KPMG. Upon graduation, she joined Sensei Labs as a Customer Success Coach.
"What's amazing about the program is how a culture of being empathetic and kind thrives alongside an environment that is fast-paced and challenging. Not only are you presented with opportunities to build professional capabilities and step out of your comfort zone, but also platforms and events to share and challenge ideas, collaborate, and have fun! The long-term relationships built with a diverse group of classmates and alumni speak to how close-knit the Smith family is."
Ayshwarya Puthiya Veetil, MBA
Senior Customer Success Coach
Sensei Labs
Toronto, ON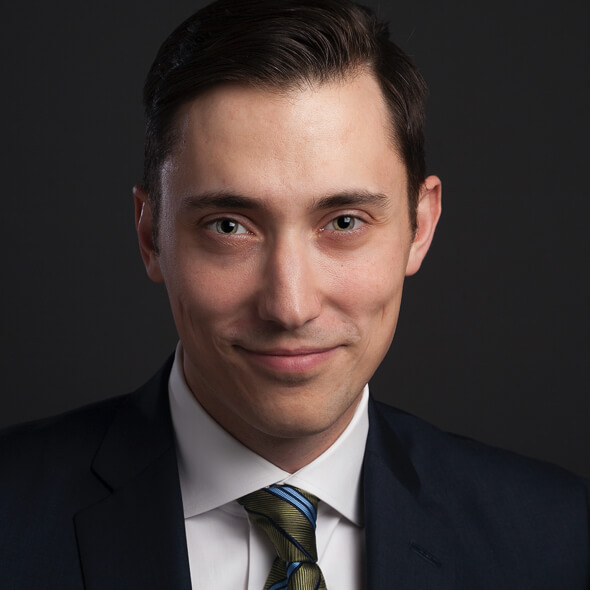 Before completing his MBA, Michael was an Environmental Engineer with Soil-Mat Engineers and Consultants Ltd. in Hamilton, Ontario. Upon graduation, he joined RBC as an Associate in their Leadership Development Program (Enterprise), based in Toronto.
"One of the most crucial ingredients in my development as a professional was my participation in the Queens University Alternative Asset Fund (QUAAF) during my MBA. As a student, the opportunity to manage and invest large sums of the school's invested capital is quite unique, and instilled an appreciation for the importance of personal accountability. QUAAF was an amazing opportunity to learn about the markets in a real-world setting and receive mentorship from some talented buy-side professionals. My first 2AM phone call with QUAAF's Beijing branch will always stand-out as one of the neatest experiences of my time with the fund."
Michael Brown, MBA
Associate, Global Credit-NPI
RBC Capital Markets
Toronto, ON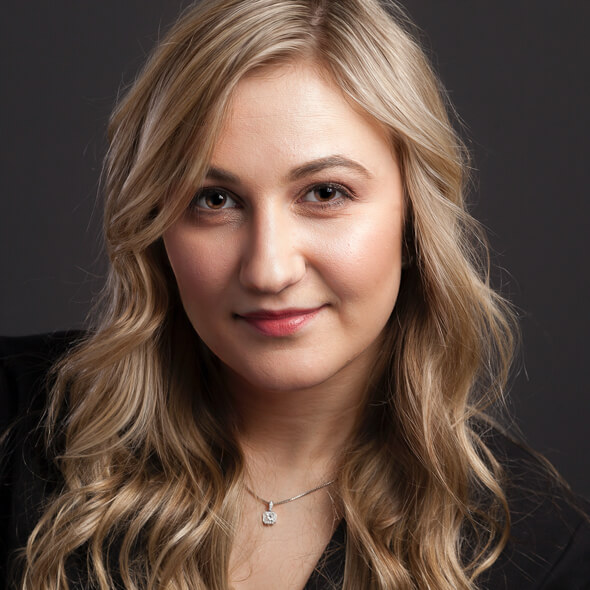 Prior to the program, Lisa was a Product Developer and Project Manager, Mechanical with Christie Digital Systems in Kitchener, Ontario. Upon graduation, she joined RBC Capital Partners Innovation Investments Technology as an Associate in Toronto.
"Choosing the Full-time MBA program at Smith School of Business was the best choice I have made for my personal development and my career. The Entrepreneurship and Innovation specialization offered courses taught by some of the best professors I have ever had. These professors were supportive of my job search, introducing me to different leaders in the tech and venture capital industry. Any MBA program will teach you finance, accounting, and business strategy, but only one program fosters the importance of resilience, building lasting relationships, and teamwork."
Lisa Belbeck, MBA
Product Manager
Interaptix Augmented Reality
Toronto, ON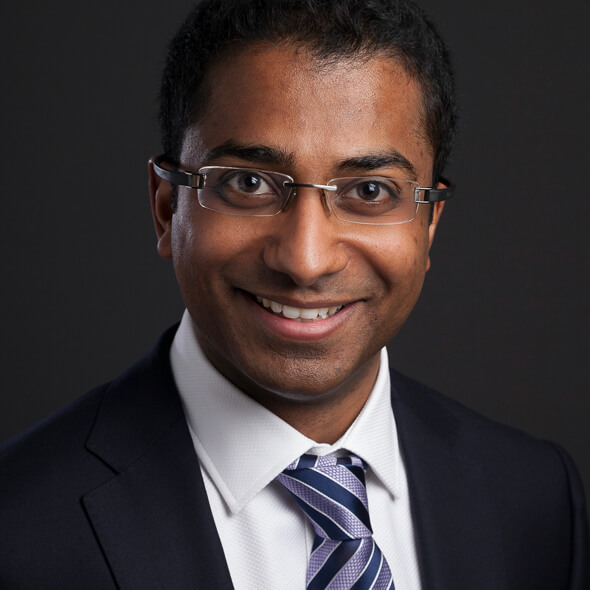 Prior to the program, Parthiban was a Senior Manager of Financial Assurance with RBC Capital Markets in London, UK. Upon graduation, he joined Deloitte Canada as a Senior Associate within the M&A Advisory team.
"Coming from the UK, it was important for me to choose an MBA program with a robust global alumni network. Smith's Full-time MBA has created opportunities for me in new sectors, and I have a fantastic international network of people I can reach out to – one that truly spans the globe. My classmates are people I want to work with because I know they can deliver excellence. The true value of the program will be realized in 10 years when we've all reached different heights in our careers – and I'm excited to see what types of opportunities and collaborations will emerge."
Parthiban Nagarajah, MBA
Head of Cost Control and Shared Services
RBC Capital Markets
London, UK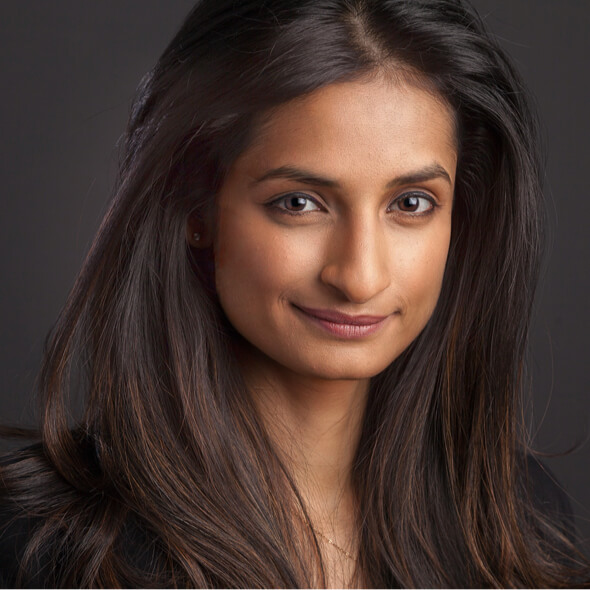 Before earning her MBA from Smith, Aditi worked in aviation services for the Nayak Group in New Delhi, India. Since graduating, she has pivoted to Organisation Transformation with Deloitte Canada.
"I determined that the MBA program was a good fit for me based on the culture of teamwork, the strong curriculum for a one-year program, and the tight-knit class size. My time at Smith has broadened my horizon (thanks to the critical in-class discussions and collaboration among students with varied perspectives). I feel confident in taking what I have learned, and utilizing those tools and resources in the corporate world."
Aditi Nagarajah, MBA
Senior Consultant, Organisation Transformation
Deloitte Canada
London, UK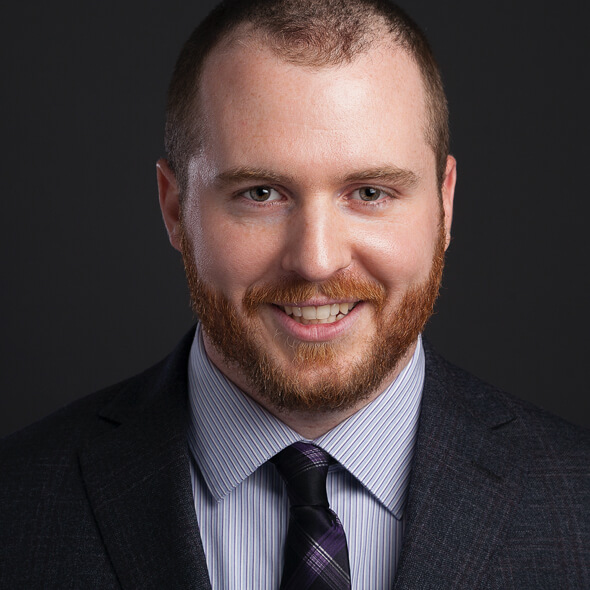 Before joining the Full-time MBA program, Josh was a Service Engineer with Tigercat Inc. in Brantford, Ontario. Upon graduation, he joined Amazon as a Pathways Operation Manager.
"Smith School of Business' MBA program was a life changing experience from start to finish. The diversity of the people was incredible, providing not only diversity of thought, but of life experiences. With such a close-knit class, these learning experiences are sure to be lifelong. The MBA jump started my career on an exciting new path with a disruptive growth-focused company. As someone who was unsure what to expect, I have been truly overwhelmed by the opportunities for personal and professional growth."
Josh Tovey, MBA
Assistant General Manager
Amazon
Raleigh, North Carolina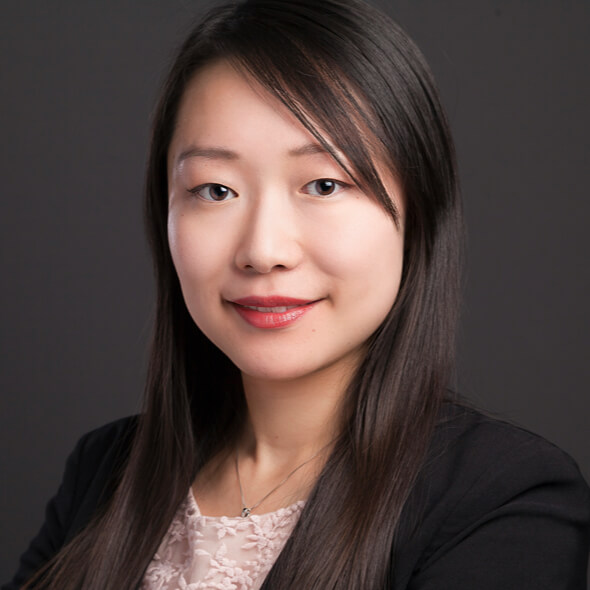 Prior to the program, Lina was the Control and Instrumentation Engineering Team Lead and Construction Site Supervisor with Eastern Power Limited in Toronto, Ontario. Upon graduation, she joined Scotiabank Global Banking and Markets as an Investment Banking Associate, also in Toronto.
"Smith's team-based approach and small class size enabled me to build strong relationships with classmates. I learned something new from teammates every day and we helped each other to become our best selves. The skills I gained from the team experience allowed me to interact and work effectively with a diverse group of people. These skills ultimately helped me transition from engineering to investment banking. I would definitely recommend the program."
Lina Yang, MBA
Senior Financial Analyst, Financial Modeling & Value Capture
Teck Resources Limited
Vancouver, BC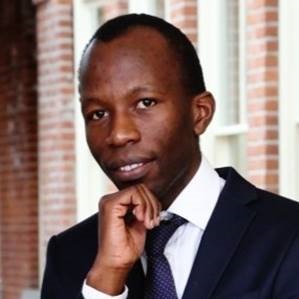 Before coming to Canada for his MBA, Lucky lived in South Africa where he completed his undergrad in Economic Science as well as his Master of Management in Finance and Investments. Now based in Toronto, with a career background in macroeconomics and industry research, Lucky is a Senior Consultant with Simon-Kucher & Partners.
"Reflecting back on our class, I am amazed at how well we made the transition during a pandemic. One of my biggest surprises was how productivity actually improved, both as a team and as a class. As a team, we significantly reduced the amount of time it took us to complete team assignments. As a class, we somehow managed to do 500 mock case interviews, more than 100 hours of lectures, 30 unique virtual club and SEC events, and even a class music video within the first 10 weeks of social distancing! All of that would not have been possible without the incredible support from the MBA staff, lecturers, and executive, career, team and lifestyle coaches."
Lucky Tozana, MBA
Senior Consultant
Simon-Kucher & Partners
Toronto, ON