All-Inclusive Program Fee
The Full-time MBA program fee includes program enrollment; all books, case materials and other instructional supplies; academic events like case competitions; and career related non-academic events, including executive coaching.
An initial deposit is required at the time of enrollment. The balance of the fee is paid in three installments during them program.
| Schedule | Due Date | Domestic | International |
| --- | --- | --- | --- |
| Deposit | Upon Acceptance | $6,000* | $6,000* |
| First Instalment | January 10, 2024 | $21,931 | $29,033 |
| Second Instalment | May 1, 2024 | $27,932 | $35,033 |
| Third Instalment | September 1, 2024 | $27,932 | $35,034 |
| Total | | $83,795** | $105,100** |
*non-refundable
**Additionally, all students are required to pay Student Activity Fees of approximately $1600.00. These fees are assessed at the beginning of the program. International students will also be required to purchase the University Health Insurance Plan (UHIP) if they cannot provide evidence of equivalent coverage. Key information can be found here. The fees above include the Student Assistance Levy of $33.33 per term.
A person is classified as a Domestic Student if they have Canadian citizenship, landed immigrant status, permanent resident status or dual Canadian citizenship. For more information on what classifies a Domestic Student please find the exemptions category tab. Fees are subject to final approval from the Queen's Board of Trustees.
The True Cost of an MBA Program
Realize a faster return on your investment - unlike most full-time MBA programs, you can earn your MBA in only 12 months. This key Smith advantage greatly reduces your opportunity cost in lost wages and total expenses. Reduced costs and improved job prospects make Smith's Full-time MBA an excellent investment in yourself.
When evaluating the true cost of an MBA program it is important to consider all costs, including tuition, student fees, learning materials, living expenses and lost wages while in the program.
$18,000 - 20,000
Average estimated cost of living per year
(based on individual preferences)
Monthly Breakdown
$800 - $1200
Accommodation (in most cases will include utilities)
$300 - $400
Food
$100 - $200
Phone + Internet
$50 - $100
Entertainment
$100 - $200
Misc. (clothing, laundry)
Your standard of living is another factor that will determine your total expenses. For example, it will be less expenses to secure shared accommodation, as opposed to single.
Financing
Those accepted into the Full-time MBA Program can now apply for OSAP. As stated on the OSAP website, OSAP is a needs-based program and provides eligible Ontario students with financial assistance to help pay for their tuition, books, mandatory fees, living costs and transportation. Please visit OSAP to determine your eligibility and to apply for an OSAP loan.
Smith School of Business has partnered with RBC to offer a student line of credit tailored to your needs. We recommend you reach out to one of the contacts below, as they are familiar with our program and your financing needs.
Alternatively, please contact the RBC Advice Centre at 1-800-769-2511 or visit your local RBC branch to speak to an advisor.
Canadian citizens and permanent residents of Canada only. Acceptance to the program does not guarantee or imply qualification for financing.
RBC Contacts

Suzanne Doherty
suzanne.doherty@rbc.com
1.613.544.5640
Afsheen Asif
afsheen.asif@rbc.com
1.613.545.5746
Gillian Reynard
gillian.reynard@rbc.com
1.613.389.4922
If you do not qualify for a merit-based scholarship we encourage you to visit the many financial assistance websites available to students across Canada for more information about bursaries, grants, fellowships and other Government loan programs.
There are a variety of Canadian Government loan programs available to financially assist graduate students in their studies. Please click on each to find out more:
For international students only.
MPOWER Financing offers loans to international students. To learn more or to start an application go to the MPOWER Financing website.
Questions? mpower.me@mpowerfinancing.com
Other Options
You may also choose to obtain student loans that have been secured through your home country. You should contact the appropriate student loan processing agency in your country for further information.
You may also investigate third-party agencies such as:
Sallie Mae
Global Student Loans
US Federal Direct Students Loans
PLUS
Note: Acceptance to a program does not guarantee or imply qualification for financing.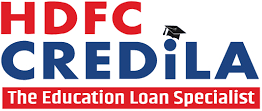 HDFC Credila offers a completely customized product for borrowers who opt to pursue their university/college education in Canada.
Funding for: Tuition Fee + cost of living + any other education related expenses
Flexible repayment options with up to 180 months (15 years) loan tenure 1
Competitive interest rates – starting from 10.75% p.a. 2
Attractive Tax benefits
Dedicated Relationship Managers with door step service
To apply online, please visit the HDFC Credila website
For more information, please contact Mr. Tushar Adole: tushara@hdfccredila.com
Terms and conditions apply
Interest rate offered will vary on a case to case basis and on individual merits
Participants who pay all or part of the program fees personally are eligible to claim a tuition tax credit on the tuition portion of the fees. For more information, ask a professional income tax advisor to give you an assessment of the impact of your tuition on your personal tax situation.
You and/or your spouse may be eligible to make tax-free withdrawals from your RRSP's to help fund your education. This program is considered full-time and is eligible for withdrawals under the LLP. Please contact your income tax advisor for details.
Scholarships
General entrance scholarships are awarded to applicants who the MBA Scholarship Committee deem to have the strongest overall profiles. Each year Smith awards over 50% of students with merit-based scholarships ranging from $10,000 to $70,000.
Please note that a separate application for scholarships is not required. All qualified candidates who submit a completed admissions application will be automatically considered for an entrance scholarship.
In addition to our general scholarships, we also have the privilege of offering named scholarships, made possible by supporters of the Full-time MBA program. Below is a list of some of our named scholarships, awarded by the Admissions Committee each year.
Women in Leadership
Location
Academic Excellence
Access to Success
The Access to Success Fellowship is available to Smith Full-time MBA students who identify as having a permanent, visible, or invisible disability. The fellowship includes: a $5,000 scholarship; exclusive recruitment and networking opportunities with Access to Success corporate partners; mentorship by senior executives; and participation in networking events and the annual Access to Success conference. Up to three fellowships will be awarded per MBA class.
Reaching Out MBA
The Reaching Out MBA Fellowship is awarded to Smith Full-time MBA students who have demonstrated strong academic skills as well as leadership in the LGBT+ community. Each Fellow receives a minimum $20,000 scholarship and access to exclusive leadership programming including an all-expenses-paid retreat.
There are a limited number of fellowships awarded per MBA class.
Awarded annually to students entering the FTMBA program. Given to an equity-deserving Canadian candidate who self-identifies as Black and demonstrates academic excellence, community involvement, and proven leadership experience. To be eligible, candidates must have either Canadian citizenship or Canadian Permanent Residency status. This scholarship is merit-based and will be awarded on the basis of an applicant's essay submission, as well as the overall strength of their application profile. Selection will be made by a Smith EDII Scholarship Committee.
Awarded annually to students entering the FTMBA program. Given to equity-deserving candidates who are Indigenous-identified and demonstrate academic excellence, community involvement, and proven leadership experience. This scholarship will be awarded on the basis of an applicant's essay submission, as well as the overall strength of their application profile. Selection(s) will be made by the FTMBA Awards Committee.