When Is Free Shipping a Losing Strategy?
People love free delivery. But here's why firms should find more profitable ways to juice sales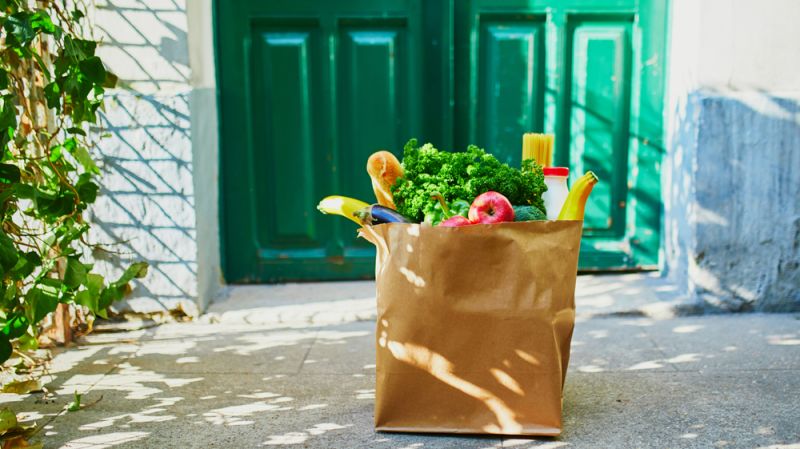 The Essentials
Free shipping for online transactions increases purchase intent and total order volume. But it leads to higher product returns that can wipe out profit margins.
A study of an online grocer showed the value in discounting goods and charging high delivery fees.
Coupons can be a more profitable way to boost sales volume without triggering product returns from free shipping.
When Zappos started selling shoes online in 1999, its founders had bigger concerns than the much hyped Y2K bug that was supposedly going to wipe out computer systems at midnight Jan. 1. Their existential challenge was to find a way to overcome the hesitation of customers to buy shoes online without testing them with their own tootsies. The founders took the then radical step, apparently based only on intuition, to offer free shipping and free returns. Customers could order multiple sizes and styles—and simply return those they didn't want, at no cost to them. 
In hindsight, Zappos offered a proof of concept that would drive countless online businesses. Today in many product categories, free shipping is table stakes. It is often tied to a minimum purchase order or folded into a subscription service such as Amazon Prime. If that's not enough love, there's even a National Free Shipping Day in the U.S. in December.
According to a report on global commerce trends by Shopify Plus, the number of brands offering free shipping has increased 5.3 per cent since the pandemic began. This is in line with demand. The majority of consumers in the U.S., U.K., China, Germany, France and Japan say free shipping greatly impacts their intent to buy from a brand. Almost 40 per cent of U.S. shoppers even expect two-day shipping to be free. 
Free shipping is certainly a tried-and-true way for online merchants to avoid the dreaded abandoned shopping cart and improve conversion rates. Research shows that purchase intent, incidence (frequency of someone purchasing in a given population) and total order volume are all highest when free shipping is offered. 
The problem of returns
But it's also true that free shipping leads to higher product returns, which can be as high as 40 to 50 per cent. Many retailers who offer free shipping because of competitive pressure find it challenging to pass on all those costs to the consumer. Few of them have the economies of scale or logistics expertise of Amazon or Walmart.
Retailers may be convinced of the value of free shipping or compelled to offer it. Either way, it is often not a solid business decision. A recent study, for example, showed that free shipping promotions encourage consumers to fill their online baskets with a bigger share of "risky" goods—products that are difficult for them to evaluate without physical inspection. This leads to more product returns (prior evidence shows consumers return riskier products at a higher rate). In a pricing simulation the researchers ran, free shipping promotions increased net sales volume by 11 per cent. But with higher returns and lost shipping, profits decreased by 0.7 per cent.
Online retailers who rely disproportionately on the sale of risky products, such as apparel, are particularly vulnerable to high return rates caused by the free shipping effect. 
But forgoing shipping revenue can be a bad strategy even for businesses that don't face high product returns. Ricard Gil, Distinguished Faculty Fellow of Business Economics at Smith School of Business, found that out when he and Evsen Korkmaz (Unilever) and Ozge Sahin (Johns Hopkins University) investigated pricing strategies of an online grocery retailer. 
The case of the Dutch grocer
The online store, the Internet channel of the leading brick-and-mortar grocery chain in the Netherlands, earns its revenue from grocery sales and delivery fees. Customers choose a convenient delivery time slot for which they pay a time-specific delivery fee. To maximize profits, the grocer has to decide whether to sell groceries at a discount and make up for the loss with high shipping fees, or offer cheap or free delivery and charge higher prices for groceries.
The researchers examined the purchases made by almost 30,000 customers in 2008 and 2009. They were particularly interested in understanding the relationship between grocery purchases and people's willingness to pay for home delivery.
Studying the data, the researchers found that customers who tended to buy larger-than-average baskets of goods had no problem paying high delivery fees. These customers clearly valued home delivery at a pre-arranged time. If anything, Gil says, the online grocer could charge them even more for delivery without losing customers.
"Many times a firm will say that if you purchase more than a certain amount they'll give you free delivery," says Gil. "That strategy only makes sense if the people who value purchasing a lot of groceries really don't value the delivery service. Our paper shows that for this business and its customers, the firm would actually lose money if they offered free delivery. It's counterintuitive because you think that if you offer free delivery, sales will go up like crazy, and that's actually not true."
How about a coupon? 
The moral of the story is that free shipping is not a promotion to be taken lightly. For retailers whose return rates and regular shipping fees are low, or those with relatively minimal returns handling costs, free shipping promotions can be effective. 
But for others, the question of whether to ship for free or not requires plenty of data and a willingness to experiment. What's the impact of free shipping on purchasing incidence and returns? How much do customers value the product versus the benefit of free shipping? If the retailer increases the minimum order value required for free shipping, or offers free shipping only on select products, what happens to overall margins?  
Online vendors can also consider other ways to boost order volume. The study cited earlier, linking free shipping to greater product returns, tested coupon promotions. It found that while free shipping increases the spend on high-risk products, coupon promotions drive higher spend on both high- and low-risk products. As a result, coupon promotions do not lead to similar increases in product returns and, unlike free shipping, can actually be profitable. 
Gil advises companies that are attempting to optimize their prices to first be clear about what business they are in. "Firms make money out of their margins," he says. "When you increase the price of delivery and sell things at discount, for example, you're actually saying your business is in logistics. Look at McDonald's—it's a real estate company. They're not going to make money selling cheap burgers. They make money through real-estate leasing to franchisees." 
In the case of Gil's online grocer, its margins on most products are paper-thin but quite generous on delivery fees. It can charge more for some prime delivery time slots and customers will still fill their online shopping carts. For them, free or loss-leader delivery makes no sense. Other online retailers may be able to make a similar calculation.