Smith's Master of International Business program utilizes an innovative approach to team-based learning that mirrors today's progressive workplace. Teams are carefully assembled in learning teams (of 6 – 8 students) to maximize diversity of gender, academic experience, and cultural background – reflecting the reality of today's working environment.
While other programs talk about "teamwork", what they are actually referring to is "group work" – a very different concept. You will be assigned to a team for the core components of the program, and a significant portion of your overall grade is derived from teamwork. Team members collaborate on assignments, projects, and presentations, drawing on the skills and experience of individual team members, greatly enhancing the learning experience.
You will leave the program with a thorough understanding of the best practices for successful team building and teamwork, well-prepared to be a valuable member of a high-performance team.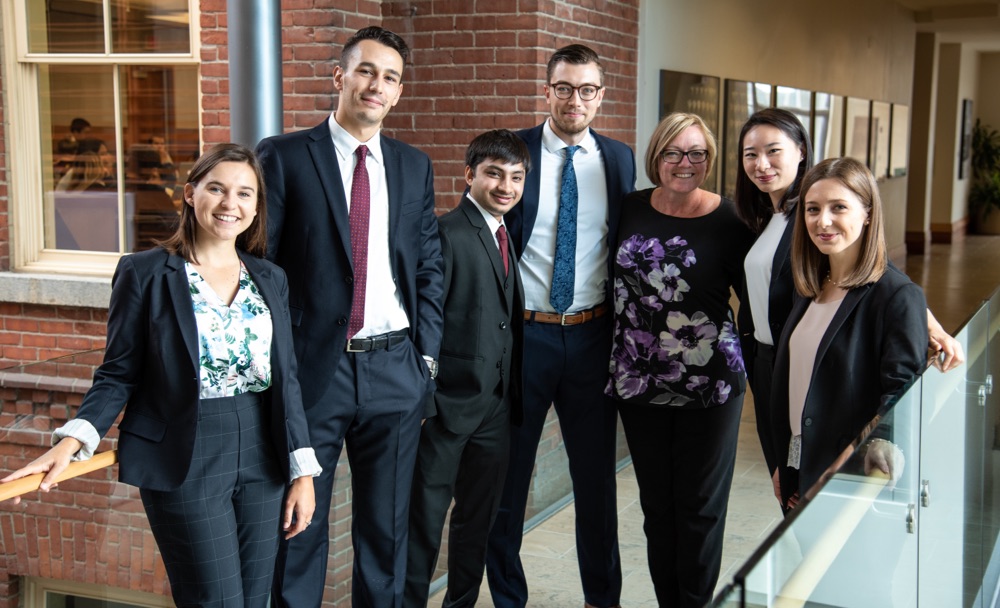 Team-Based Consulting Project
Most notably, team members collaborate on a team-based consulting project that spans the duration of the program. Your team can opt to choose from a list of project topics submitted by some of Smith's corporate partners, or you and your team may come up with a project that you can pitch to an organization; either way, your team will provide an organization with recommendations in exchange for the opportunity to gain valuable insight into how companies conduct business internationally.
Perhaps the most intriguing aspect of the team-based project is that you will spend part of the program working alongside your team members here at Smith, but you will also spend a significant portion of time working in a globally disbursed, virtual team environment, with your team members scattered across numerous countries and time zones.
We feel this project emulates the reality of working internationally, where many times your team will not be present physically in your location, and you must overcome time and cultural differences to complete the task.
Coaching Content and Support
Students in the MIB program complete a full-credit course in managing Global Teams. This course is designed to not only provide you with the foundational knowledge to work effectively in a team, but also provides unique insights into managing a global and virtual team, a key component of succeeding in the modern world of international business. In addition to the teachings, each team is provided with data-driven reporting and coaching to help them achieve true high performance. Read about the GVT course
Developing Your Team and Leadership Skills
One of the greatest benefits of our team-based approach is the opportunity to develop your team and leadership skills – skills that are essential in business today. At Smith you don't just learn about teamwork and leadership, you put them into practice every day. Each team member is given many opportunities to lead projects or contribute to projects led by other team members.