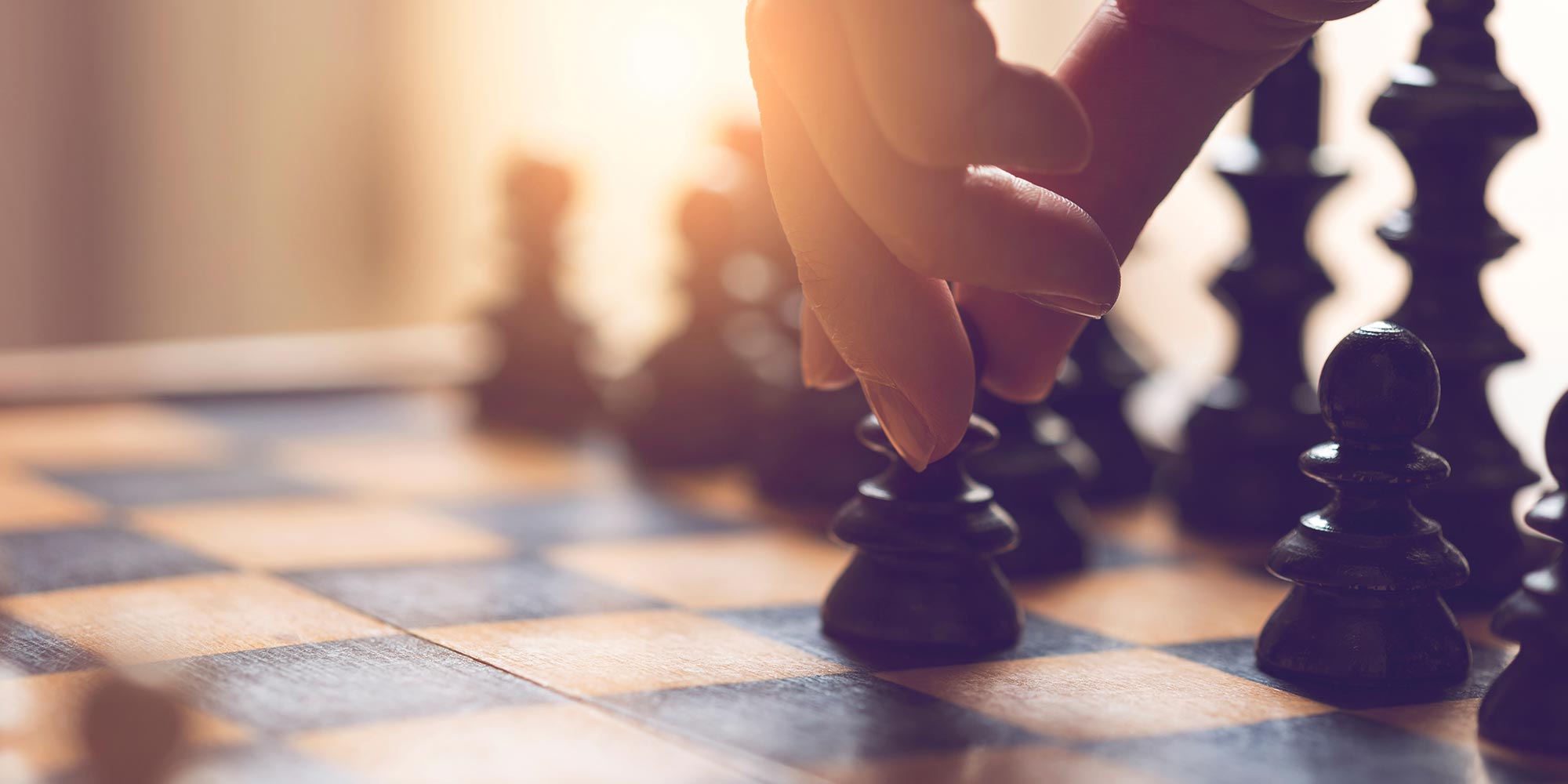 Strategic Planning and Leading Change
About the program
Your organization's strategic plan is its game plan for change. This highly practical program is led by Canada's two leading practitioners in the subject, each with extensive change leadership experience across industries.
This session will enable you to develop and implement a focused and action-oriented strategic plan to drive successful change and, more importantly, establish the conditions for long-term success.
A new framework for change
Today's fast-paced business environment renders much of the conventional wisdom surrounding managing change outdated, and in some cases, downright dangerous. It's no surprise that most attempts at organizational changes (culture change, integrating acquisitions, launching new products, or integrating new IT platforms) end in failure.
To beat the odds, it is imperative to establish the winning conditions. This Program will help you identify and implement these very elements – guidance, speed and momentum – and develop the execution plan to drive their implementation.
This workshop will enable you to:
Establish the winning conditions for successful organizational change
Diagnose the challenges associated with organizational change
Create a game plan for change
Available via live, in-person delivery
Attend the program in an immersive, in-person environment at SmithToronto, located in the heart of Toronto's downtown financial district at 200 Front Street West.
Who should attend
This program is designed for business professionals, managers, and leaders who are looking for fresh perspectives on strategy and embracing and implementing change.
This program is designated an approved recertification program by the HRPA.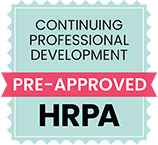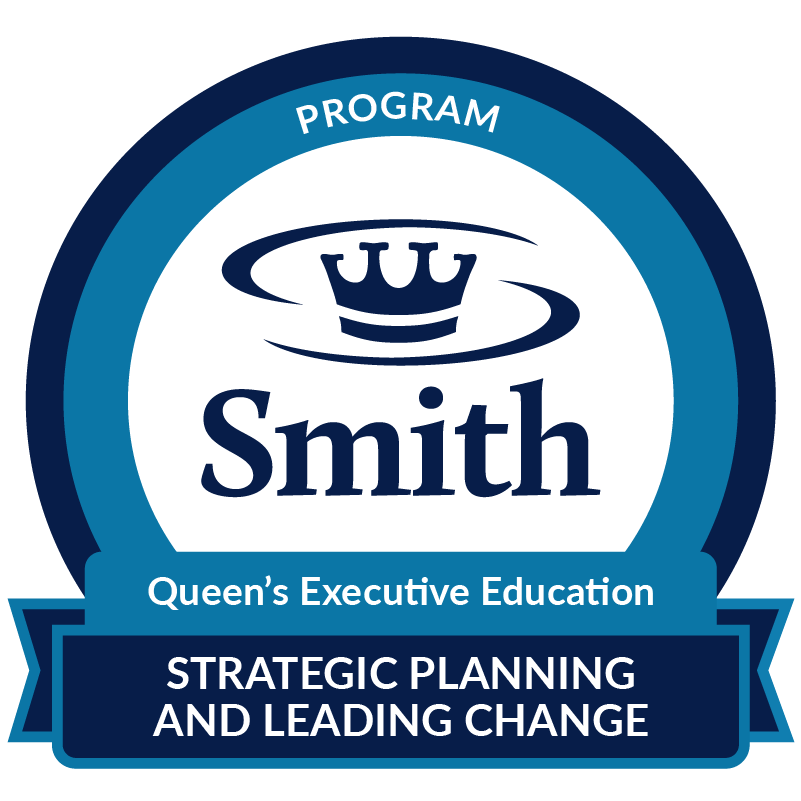 A Recognized Symbol of Excellence
Participants who complete the program earn the Strategic Planning and Leading Change digital badge credential.
Personal benefits
Learn how to recognize the need for change in your organization or department
Move from awareness to tangible change outcomes
Define the essential tools for implementing change
Discover how to realign resources appropriately through an organizational change
Organizational benefits
Gain knowledge on how to form and deliver an effective change strategy
Be better positioned for successful change initiatives
The program is divided into two themes:
Creating the Strategic Plan for Change
Correctly diagnosing your specific change challenge
Designing your planning process to maximize buy-in to and understanding of the changes you need to make
Creating an executable game plan, one that drives accountability, effort, and results
Aligning resources and activities to demonstrable and tangible outcomes
Establishing the Winning Conditions for Success
Using project management techniques and discipline to enable implementation
Communicating your 'change' story
Understanding what it takes to effectively lead change efforts
Creating speed and establishing momentum around change efforts
Leveraging the 'human flywheel' to its fullest
In-Person Learning
Learn alongside fellow participants from across the country, discovering best practices that span industries and sectors.
Our in-person programs include classroom learning sessions led by award-winning Smith School of Business professors and industry experts. Practice new skills in breakout sessions, projects and simulations, and apply your learning toward real-world case studies.
Queen's Health and Safety protocols for in-person programs are evolving and may change by the program date. View the Respiratory Illness Information (COVID-19) (opens in a new tab).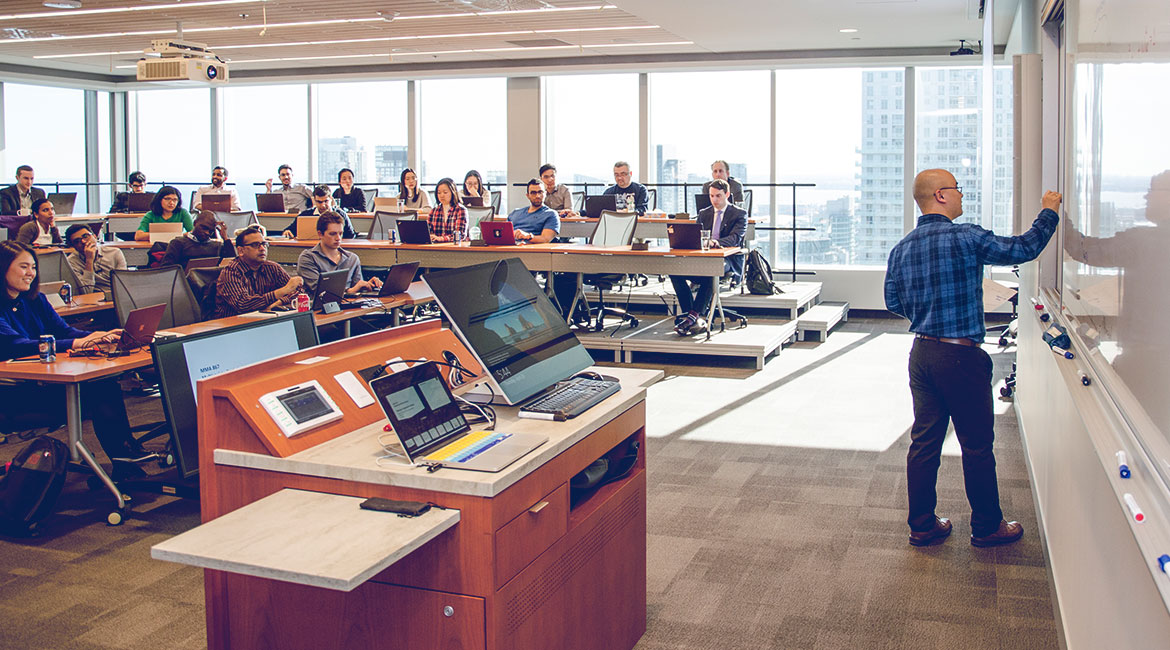 SmithToronto
SmithToronto is located on the 30th floor, 200 Front Street West in the heart of Canada's financial centre and is easily accessible by GO, subway and the PATH system.
Smith School of Business delivers many programs and classes at SmithToronto and it is home to the Master of Finance, Master of Management Analytics, and Master of Management in Artificial Intelligence programs. The site includes classrooms, meeting rooms, staff offices, special events spaces, and a variety of multi-media presentation systems.
As well, it includes three Boardroom Learning Centres with fully interactive videoconference capabilities. These rooms are used to deliver classes for Smith's Executive and Accelerated MBA programs.
Session Leaders
Session leaders include senior professors from Smith School of Business and knowledgeable experts from industry. These outstanding teachers are constantly in touch with today's business world through real-world business experience, Board memberships and their own consulting practices.
Elspeth Murray has served as the Associate Dean - MBA and Master's Programs from 2012-2022 and has been a professor of Strategy and Entrepreneurship at Smith School of Business since 1996. She also holds the CIBC Fellowship in Entrepreneurship, and founded Smith's Centre for Business Venturing. She is the Director of the Centre for Entrepreneurship, Innovation & Social Impact. Prior to joining Smith, she worked in industry for 7 years for several firms including IBM, and Canadian Tire. As an integral part of her work in the strategy and new venture fields, Dr. Murray specializes in the management of change. In 2002, she co-authored a best-selling book, Fast Forward: Organizational Change in 100 Days, Oxford University Press, with Dr. Peter Richardson. She has recently co-developed (with Dr. David Saunders) the Analytics Climate Assessment Tool (ACAT), which is used to assess organizations technological capacity, skill sets, and analytics culture. Current research is focused on best practices in leading and managing change to create an analytics culture.
Dr. Murray teaches on many MBA and Executive Education programs, and consults widely with a diversity of firms including BMW, Detour Gold, Wawanesa Insurance, Versacold Logistics and the Auditor General for Canada. She serves as a Director for several firms and is an advisor to several start-ups and CEO's. Dr. Murray received an undergraduate degree in computer science and mathematics, and an MBA, both from Queen's University. Her doctorate in Strategy and Management Information Systems was completed at the Richard Ivey School of Business.
Peter Richardson is a leading expert in corporate turnarounds and an authority on strategic management and the management of innovation. His strategic approach to cost management and margin improvement has been widely adopted by industry. During his years at Smith School of Business, Peter has authored over 75 papers and case studies on strategic management. With Elspeth Murray, he co-authored Fast Forward: Organizational Change in 100 Days. A previous book, Cost Containment: The Ultimate Strategic Advantage, remains one of the few books to be written on cost improvement. He consults widely for many organizations including BHP Billiton, Alcoa, CIBC Mellon, the Supreme Court of Canada, the Auditor General of Canada, and Natural Resources Canada, working closely with senior executives on strategy development and deployment.
Upcoming Sessions
​ Location
Toronto , ON , Canada
Smith Toronto, 30th Floor
200 Front Street West
Get Notified of Upcoming Sessions
Sign up to be notified when new dates are posted.