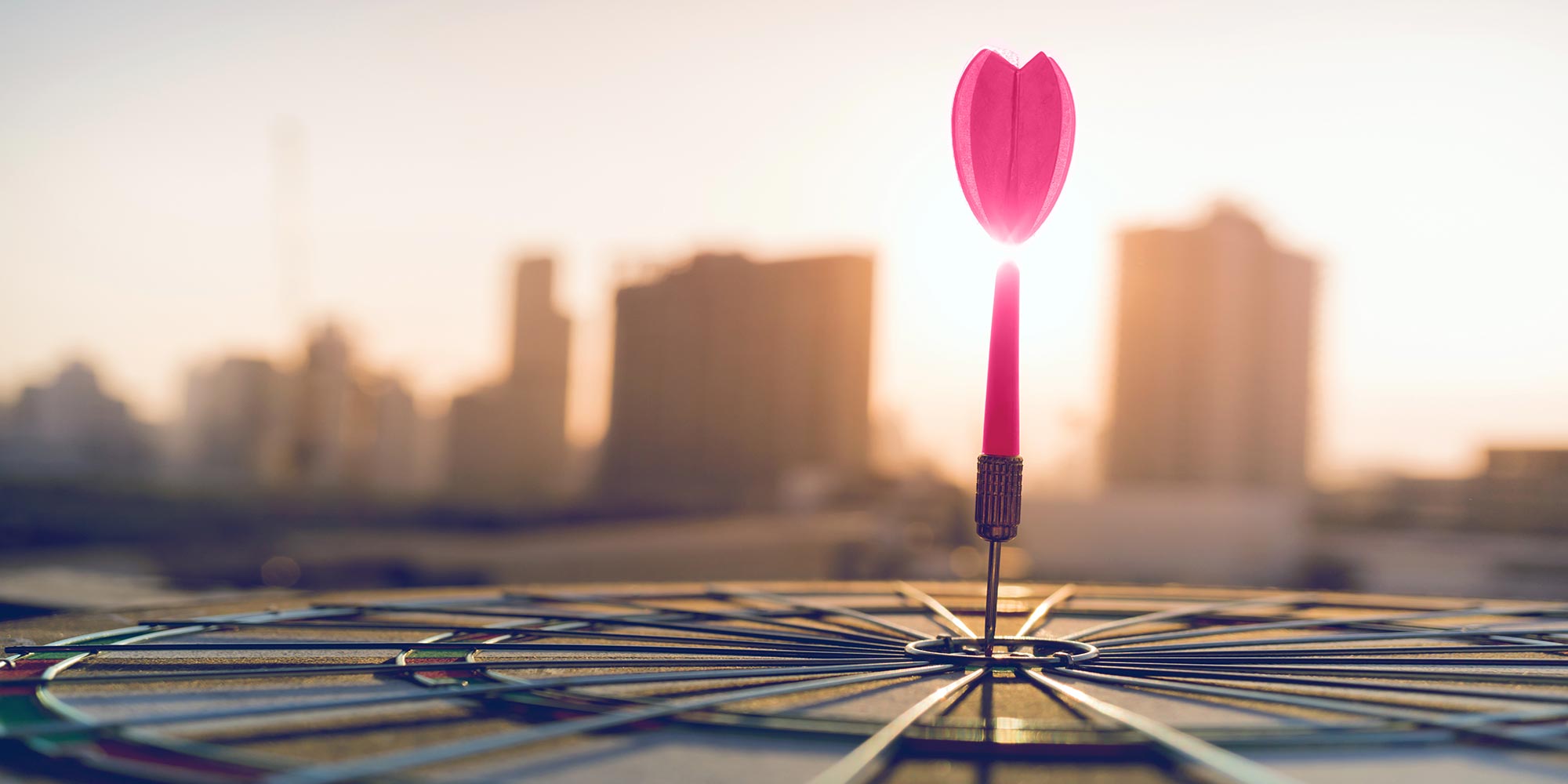 Closing the Strategy-Execution Gap
About the program
Today, fewer than half of organizations declare they are successful at achieving strategic objectives. 30 years ago, the success rate was 90%.
What's changed? And more importantly, how can you beat the odds to move beyond planning and actually make things happen?
Most leaders agree that the environment is increasingly challenging to navigate. But there's more to it than that. Organizations have become enamoured with planning, without equal emphasis on the execution of the resulting strategy.
This program instills a new mindset surrounding execution, defining it as a complex organizational leadership capability that can be measured and managed as a corporate competency. You will learn to drive results by establishing a comprehensive execution plan, and leave the program prepared to establish a significant competitive advantage by turning best-laid plans into real business results.
Available via live, in-person delivery
Attend the program in an immersive, in-person environment at SmithToronto, located in the heart of Toronto's downtown financial district.
In this program you will learn to:
Focus your vision and strategy around what is critical right now
Separate execution from tactics and position it as a complex organizational leadership capability
Differentiate vertical and horizontal execution and best practices for integrating them
Understand the value of execution and how it differs from strategic planning
Diagnose your own execution barriers and how to measure execution performance
Identify and prepare for the opportunities and challenges in changing business environment 
Who should attend
This program is designed for managers and business professionals in all functional areas who are charged with executing elements of the company's strategic plan. The program is specifically designed for leaders and managers directly responsible for delivering key performance outcomes, increasing organizational profitability, and eager to learn about modern methods for enhancing productivity, minimizing waste, and improving the execution culture of the organization.
This program is designated an approved recertification program by the HRPA.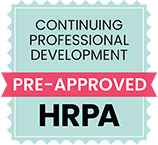 For participants who are already Project Management Professional (PMP) certified, 15 Category B Professional Development Units (15 PDUs) will be earned by completing this program.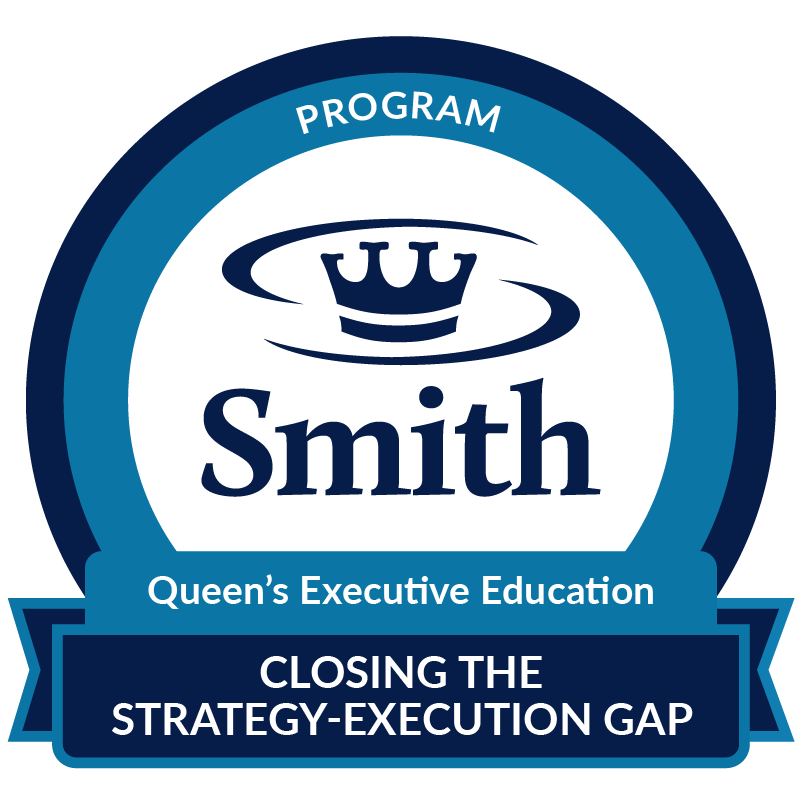 A Recognized Symbol of Excellence
Participants who complete the program earn the Closing the Strategy-Execution Gap digital badge credential.
Personal Benefits
Shift your mindset for execution from tactics to an organizational leadership capability
Enhance critical thinking skills needed to execute complex strategies
Increase the success of corporate initiatives and projects
Develop process planning and optimization skills
Recognize the constraints and challenged resources conditions blocking value creation and understand new ways to improve those conditions
Lead organizational change towards the next organizational business model
Organizational Benefits
Improve your organization's effectiveness to drive results by creating a comprehensive execution plan
Measure execution key performance indicators (KPIs) at your organization using a proprietary diagnostic tool. This tool will also identify your most salient execution barriers
Learn how to improve collaboration across organizational silos
Realign priorities in an environment of resource limitations
Build a sense of evolving customer needs and economic conditions towards developing an organization that is well-prepared for the next "normal"
Enable operations more effectively in challenged conditions
Program content
The program leverages the educational power of multiple teaching tools, including class discussions, exchange of ideas and perspectives with faculty and fellow participants. Participants will also have the benefit of using a proprietary assessment tool that quantifies the Cost of Execution (COEx) or 'drag' on execution performance and compares it to other organizations in your industry.
Day 1:
Strategy Integration – The Starting Gate to Execution
An introduction to the Strategy-Leadership-Execution model, highlighting the Execution Gap that exists in most organizations
Unpack execution as a complex organizational leadership capability
Discuss common barriers that get in the way of driving performance
Reframe your perspective using a new model of Integrative Execution Leadership that includes designing, aligning, and ventilating the strategy for execution
Apply the new model using a public sector case study
Exercise: Built To Execute
Prioritize key barriers standing in the way of your execution improvement plan
Uncover modern approaches to improving your execution capability
Discover your organization's execution improvement plan
Create a 90-day action plan to put into play when you return to work
Day 2:
Lean & Enabling Execution – Prioritizing and Allocating Resources 
Reflect on the true abundance of resources that exist within your organization
Discuss how a lack of focus on important initiatives is often the execution bottleneck that requires the most attention
Learn the fundamentals of 'Lean', including methods to prioritize scarce resources against your organization's most important strategic objectives
Tactical Execution – Selling the Plan and Aligning the Organization
Connect your organization's strategy and vision to specific projects and the work that creates long-term value
Learn how to align specific projects to measurable, attainable goals
Discuss how to ensure execution continues even in changing and unpredictable environments
In-Person Learning
Learn alongside fellow participants from across the country, discovering best practices that span industries and sectors.
Our in-person programs include classroom learning sessions led by award-winning Smith School of Business professors and industry experts. Practice new skills in breakout sessions, projects and simulations, and apply your learning toward real-world case studies.
Queen's Health and Safety protocols for in-person programs are evolving and may change by the program date. View the Respiratory Illness Information (COVID-19) (opens in a new tab).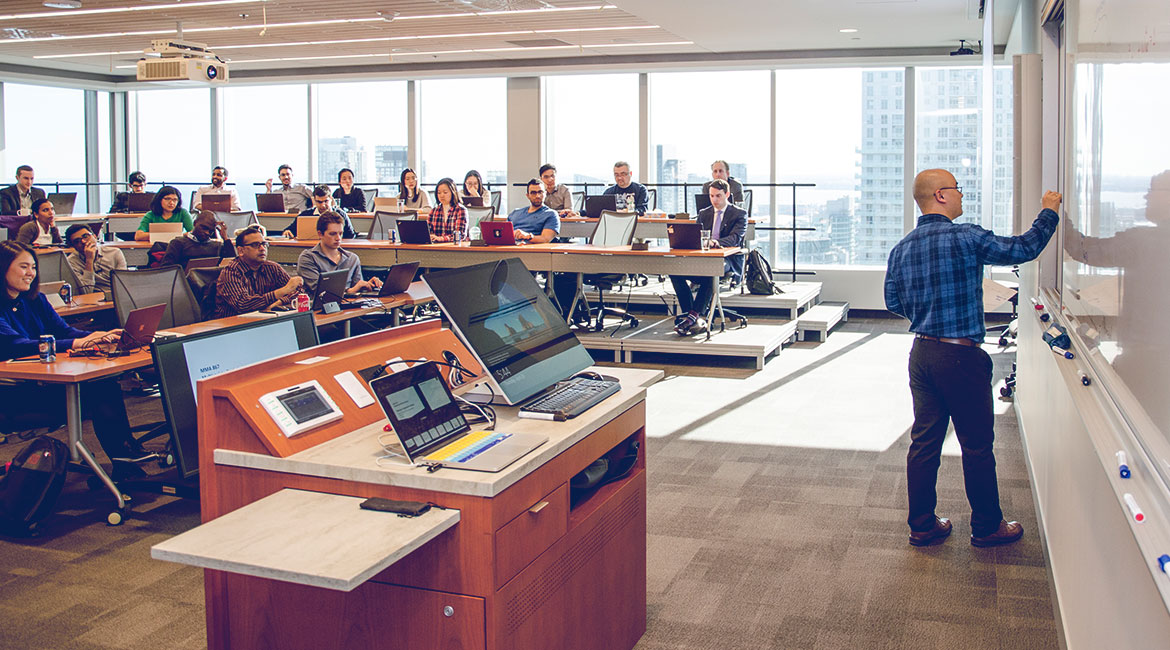 SmithToronto
SmithToronto is located on the 30th floor, 200 Front Street West in the heart of Canada's financial centre and is easily accessible by GO, subway and the PATH system.
Smith School of Business delivers many programs and classes at SmithToronto and it is home to the Master of Finance, Master of Management Analytics, and Master of Management in Artificial Intelligence programs. The site includes classrooms, meeting rooms, staff offices, special events spaces, and a variety of multi-media presentation systems.
As well, it includes three Boardroom Learning Centres with fully interactive videoconference capabilities. These rooms are used to deliver classes for Smith's Executive and Accelerated MBA programs.
Session Leaders
Session leaders include senior professors from Smith School of Business and knowledgeable experts from industry. These outstanding teachers are constantly in touch with today's business world through real-world business experience, Board memberships and their own consulting practices.
A world in which technology enables businesses to prosper, employees to thrive, and a culture for driving results to flourish is the vision behind Kathryn Brohman's thought leadership in sustainable execution.
An Associate professor at Smith School of Business, Queen's University, Kathryn has co-authored several books that focus on how today's organizations can navigate business practices to drive short-term results without compromising long-term success. Her most recent book entitled SHIFT: A New Mindset for Sustainable Execution presents results from her work with over 750+ organizations that helped translate strategy into action. The book provides a pragmatic approach to identifying salient execution barriers, filling gaps to stabilize an execution backbone, and removing distractions to seamlessly adapt to change.
Since arriving at Queen's University in 2003, Kathryn has pioneered programs in Strategy Execution and Digital Transformation across MBA and executive programs. She has worked with hundreds of organizations in North America to translate strategy into action. Kathryn has received multiple funding grants from the Social Sciences and Humanities Research Council (SSHRC) as well as the Ontario Research Foundation and published her work in premier journals including MIS Quarterly, Decision Sciences, Harvard Business Review, MIS Quarterly Executive, and Communications of the ACM.
Barry Cross is an expert and thought leader in innovation, execution and operations strategy. He joined Smith School of Business after nearly 20 years in the automotive and manufacturing sectors with Magna Autosystems and DuPont, where he led many key strategic initiatives, including nearly 30 program launches in North America, Asia, Latin America and Europe.
Barry speaks and consults widely in the areas of Lean Innovation, Strategy, Projects and Execution, enabling organizations to create sustainable value for their customers. He is the bestselling author of three books, including Simple: Killing Complexity for a Lean and Agile Organization, and several Most Read articles.