About the program
Our Leadership program provides the insights that will help you to build yourself as a leader.
Through intensive self-discovery, peer coaching, and one-on-one coaching, you will achieve a deep understanding of yourself and your leadership style. You will be guided in creating a powerful personal development plan to fully realize your leadership potential.
Available via live, in-person delivery
Attend the program in an immersive, in-person environment at the Donald Gordon Conference Centre, located in Kingston, Ontario and adjacent to the Queen's University campus.
In this program you will learn:
How your colleagues perceive you and your leadership style
Authentic communication skills
Strategies to create enthusiasm and lead others to peak performance
How to inspire team members to reach their personal best through small, but impactful interactions
Network with other industry and organization leaders
Additionally, this program incorporates the use of three powerful and transformational tools:
Charismatic Leadership Assessment: During the program, individuals will prepare and deliver a short speech in front of a small team of fellow participants. This learning tool is used to evaluate participants' use of the charismatic leadership tactics taught during the program. Speeches will be recorded and each participant will receive feedback and recommendations from a certified leadership expert, post-program.
Personal Leadership Exercise: Work with a leadership coach and a small group of peers to prepare a plan to address a leadership challenge you are currently facing.
The Attentional & Interpersonal Style (TAIS) Assessment: Learn how your tendencies in interpersonal style will benefit and hinder you, and develop strategies for building on strengths and shoring up weaknesses.
Post-program support
Queen's offers several ways to continue your learning after the program, including following up with your executive coach, alumni events and networking opportunities, and updates on the program and material.
Who should attend
This program is designed for managers and leaders who want to inspire their teams to peak performance and strengthen their own leadership skills.
This program is designated an approved recertification program by the HRPA.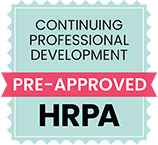 A Recognized Symbol of Excellence
Participants who complete the program earn the Leadership digital badge credential.
Personal Benefits
The concepts and tools taught in the program will greatly enhance your leadership skills
Learn the personal and organizational skills you need to be an effective leader
Gain a better understanding of your leadership capabilities
Learn how to apply the principles of transformational leadership
Expand your coaching, team leadership, and project management skills
Exchange ideas and experiences with Queen's faculty and fellow participants
Build better relationships within and outside your organization
Return to work with proven tools to achieve lasting change in the way teams work together
Organizational benefits
Enhancing your leadership skills will have a significant impact across your organization
Achieve your strategic goals with stronger, more committed teams
Help the people you work with perform at their peak
Create an atmosphere of trust, mutual support and open communication
Develop a high-performance culture in your organization
Benchmark against the best leadership practices of the world's most successful companies
Build high-performance expectations into everyday management practices
 Case for Sponsorship
Need to convince your manager? Download the Case for Sponsorship to share the program benefits, takeaways and value to your organization.
Program Content
This program focuses on six themes:
Transformational Leadership
You will learn to communicate a vision clearly and authentically by inspiring, creating enthusiasm, and bringing out the best in others. Through coaching and mentoring people for peak performance, you will be better prepared to address behaviour and performance issues effectively and with confidence.
Personal Leadership Style
You will reflect on your leadership strengths and areas for development. By identifying aspects of your leadership style that could create barriers to your success, you will learn to develop approaches for using your influence more positively and effectively.
Action Learning
During a series of situational exercises that mirror the workplace, you will learn to diagnose and address problems that undermine individual and team effectiveness. By enhancing your communication skills, you will build insight and self-understanding through structured feedback in team meetings and problem-solving.
Situational Exercises
You will have the opportunity to practice giving and receiving feedback, which will enhance your decision-making and problem-solving skills. Develop your coaching skills by working with fellow participants in the program and develop an ability to handle leadership dilemmas with integrity by bringing out the best in others.
Advanced Coaching
Work with an executive coach to help you prepare an effective strategy for developing your leadership capabilities and avoiding past mistakes.
Action Plan
Develop and commit to an action plan for making positive change in your leadership behaviour by setting objectives and timelines for your progress. Build high-performance expectations into your everyday management practices and create a plan to coach and mentor the people around you. Translate your personal vision into tangible actions on the job in your day-to-day work.
In-Person Learning
Learn alongside fellow participants from across the country, discovering best practices that span industries and sectors.
Our in-person programs include classroom learning sessions led by award-winning Smith School of Business professors and industry experts. Practice new skills in breakout sessions, projects and simulations, and apply your learning toward real-world case studies.
Queen's Health and Safety protocols for in-person programs are evolving and may change by the program date. View the Respiratory Illness Information (COVID-19) (opens in a new tab).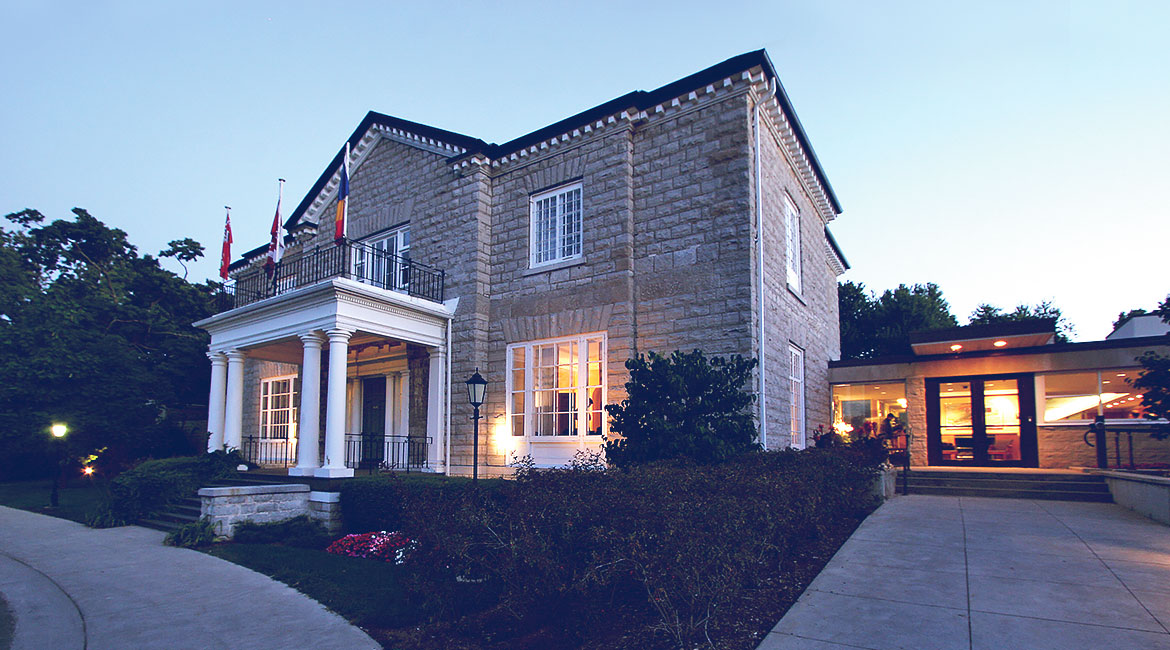 Kingston - Donald Gordon Conference Centre
The Donald Gordon Conference Centre combines the amenities of a full service conference and event centre with the elegance and charm of Kingston's historic limestone architecture.
Our conference and meeting rooms have been designed to create a comfortable and relaxed working environment, and private guest rooms offer a broad range of amenities.
Session Leaders
Session leaders include senior professors from Smith School of Business and knowledgeable experts from industry. These outstanding teachers are constantly in touch with today's business world through real-world business experience, Board memberships and their own consulting practices.
Julian is the author of The Science of Leadership: Lessons From Research for Organizational Leaders, which was published by Oxford University Press (New York) in January, 2014. His research interests focus on the nature and development of transformational leadership and employee well-being, and he is also the author of well over 200 research articles and book chapters, and the author or editor of several books, including Employment, Stress and Family Functioning (1990, Wiley & Sons); The Union and Its Members: A Psychological Approach (1992, Oxford University Press); Changing Employment Relations: Behavioral and Social Perspectives (1995, American Psychological Association); Young Workers (1999, American Psychological Association); and The Psychology of Workplace Safety (2004, American Psychological Association). He is also co-editor of the Handbook of Workplace Violence (2006, SAGE Publications), and senior editor of both the Handbook of Work Stress (2005), Handbook of Organizational Behaviour (2008), all published by SAGE, The Psychology of Green Organizations (2015) and Work and Sleep: Research Insights for the Workplace (2016), both published by Oxford University Press).
Julian was formerly the editor of the American Psychological Association's Journal of Occupational Health Psychology, served as the chair of the American Psychological Association's Task Force on Workplace Violence in 2001-2, and was the chairperson of the Advisory Council on Occupational Health and Safety to the Ontario Minister of Labour from 1989-1991.
Julian is a Fellow for the Royal Society of Canada, the Society of Industrial and Organizational Psychology, the European Academy of Occupational Health Psychology, the Association for Psychological Science, and the Canadian Psychological Association. Julian was the recipient in 2016 of the Distinguished Contributions to Industrial and Organizational Psychology by the C-SIOP Division of the Canadian Psychological Association.
Julian was named one of the 2020 recipients of the Distinguished University Professor designation, Queen's University's highest research-related honour. MacLean's magazine named Julian as one of Queen's University's most popular professors in 1996. Julian received the National Post's "Leaders in Business Education" award in 2001 and Queen's University's Award for Excellence in Graduate Student Supervision in 2008.
Julian received his Ph.D in 1979 from the University of the Witwatersrand, in Johannesburg, South Africa, where he subsequently taught in the Psychology Department. He joined Queen's University in 1984, initially teaching in the Department of Psychology. Julian moved to the School of Business in 1994; and served as the Associate Dean with responsibility for the Ph.D, M.Sc and Research programs in the School of Business from 1997-2011.
Peggy has dedicated her life to training excellence. Her passion for developing people, proven expertise, vast training experience, and engaging style make her the perfect trainer to deliver programs to demanding, senior-level audiences. With more than 20 years of corporate training experience, Peggy has delivered hundreds of programs to leading corporations across numerous industries and she consistently receives outstanding reviews by inspiring deep commitment in those she coaches.
A native of Kingston and a graduate of the Royal Military College of Canada, Dr. Bill Blake spent six years in a variety of leadership positions in the Canadian Navy prior to entering the University of Western Ontario where he completed an MBA and a Ph.D. in business.
Dr. Blake joined Smith School of Business in 2001. In 2002 he was appointed Associate Dean, MBA Programs, and served in that capacity for 6 years. During that time, the Accelerated MBA and Executive MBA Americas (a Queen's-Cornell partnership) were launched and the Full-time MBA was named #1 in the world outside the U.S.A by BusinessWeek in three successive biannual rankings.
Dr. Blake's research and teaching have focused on characteristics of effective leaders and the relationship between cultural adaptability and international effectiveness. He has been actively involved in consulting and executive development and he has delivered programs in leadership, cross-cultural management and human resource management nationally and internationally.
Peter Jensen is the author of The Inside Edge, Ignite The Third Factor and Thriving in a 24/7 World, the founder of Third Factor, and a longstanding instructor at Smith School of Business at Queen's University. A dynamic speaker with a Ph.D. in Sport Psychology, Peter has attended 9 Olympic Games as a member of the Canadian team and helped over 70 athletes medal. With the world of Olympic sport as a laboratory, he has developed a deep understanding of what it takes to be a successful leader of high performers. Peter is a renowned innovator—bringing coaching and personal high performance to corporations worldwide. As a teacher, Peter has the power to invigorate audiences through his compelling use of humour, personal experiences and concrete, actionable content.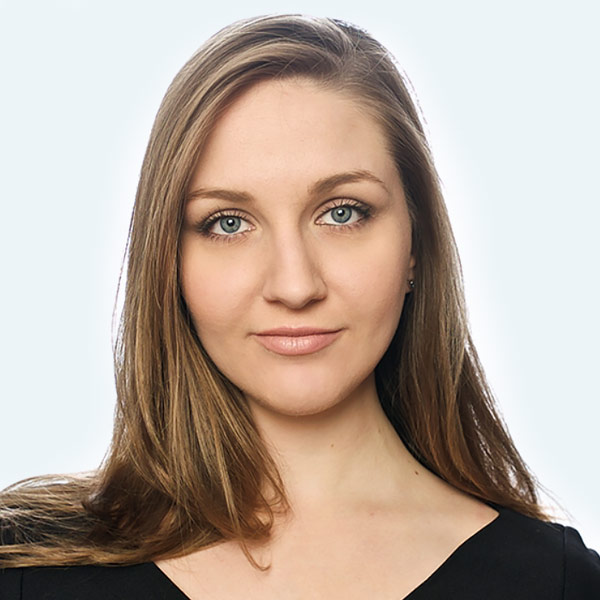 "I can't recall a more productive learning environment and an experience where every need is anticipated and a program so fine-tuned over decades of runs. This has opened me up to a whole new perspective on many aspects of my life. Already I feel like I can better deal with blocks and challenges. I can't wait to come back for more courses."
Jennifer Shiller
Director, Stakeholder Relations, Tarion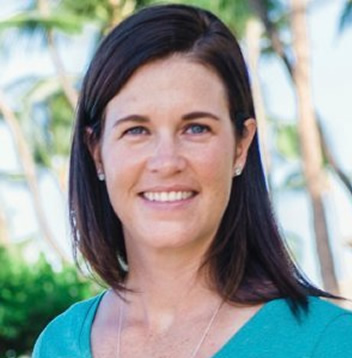 "The skills and awareness I developed this week are so valuable. I now have the foundation for creating a much more effective and motivated team."
Kelly Furuya
Director, Human Resources, Secure Energy Services Inc.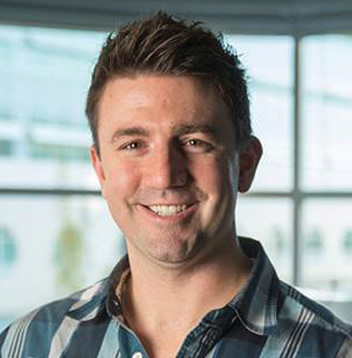 "An amazing program. You've created a raving fan in me. The whole experience was outstanding."
Garrett Hollman
Leadership Development Specialist, WestJet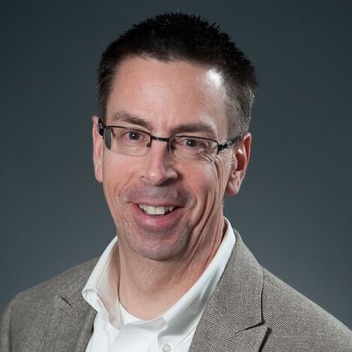 "As a new leader, the content of this program was invaluable. Not only do I understand myself better, I also understand who a leader is and how they can become a better leader. I now feel much more at ease with my upcoming challenges and where to start from. I would definitely recommend this program!"
Brian Jackson
Manager, Information Technology, Medical Council of Canada