How Can Marketers Do Right By The Environment?
Four marketing professors answer five questions about sustainability and climate change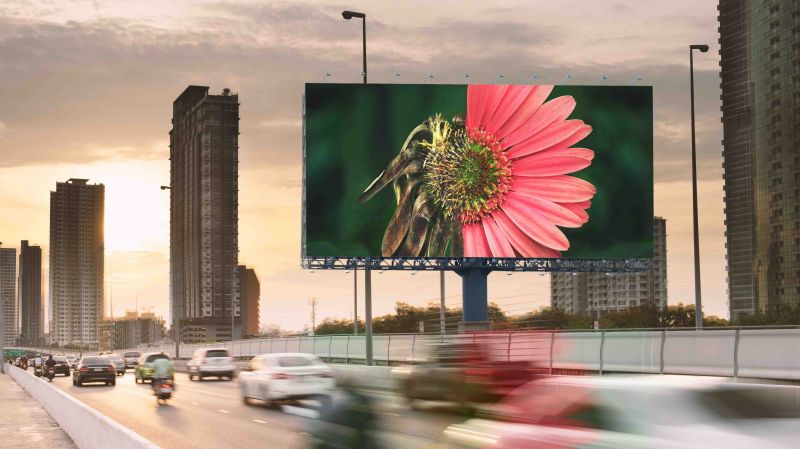 The last decade was the warmest on record. According to Intergovernmental Panel on Climate Change's (IPCC) most recent report, there is likely no stopping the planet from getting even hotter over the next two decades.
There is hope, however. While the world will see more extreme weather, humanity can still prevent some of the most catastrophic outcomes. But we need to stop adding carbon dioxide to the atmosphere.
How do we do that? Through a co-ordinated effort, say the IPCC's scientists and other experts. And not just from governments but businesses, too.
Yes, businesses that create more sustainable products and practices will reduce our carbon footprint. But, as companies like Nike have shown recently on the social justice front, businesses can also shape wider social narratives that nudge us to change our behaviours. 
Marketers are usually the authors of those narratives. So how should they help shape the environmental conversation? What mistakes should they try to avoid? And what brands might they want to emulate?
We asked four Smith School of Business marketing professors for their thoughts: Monica LaBarge, Jacob Brower, Jay Handelman and Ken Wong. Here is what they told us. 
How can marketers be a force for environmental good?
Monica LaBarge: One of the challenges for marketers is that the "reduce-reuse-recycle" mantra that is a linchpin of the environmental movement is hard to embrace when your goal is typically to sell more of something. Even Patagonia, which has run ads around "Don't Buy This [Piece of Clothing]", is still really trying to get you to buy its products. But the company has coupled that inescapable fact with creating a second-hand market for its gear with the Worn Wear marketplace, where customers can send in their gently used Patagonia products in exchange for credit towards future Patagonia purchases. This accomplishes dual goals of walking its environmental talk as well as reinforcing customer loyalty. The company also highlights the materials used in its products (often from recycled materials or fair trade practices) and acts as a strong and vocal activist on environmental issues, including in Canada, where it has supported First Nations populations pushing back against development on their land. 
Jacob Brower: One of the concepts that we talk about frequently in marketing courses is the distinction between marketing and selling. Marketing, as we often explain, is about discovering customer desires and creating offerings that meet or exceed expectations to solve a real problem or do a specific "job", for customers; whereas selling is more focused on how to get the stuff we've already made out the door. From that perspective, one way that marketers can be a force for environmental good is if they seek to incorporate a broader perspective on what customers truly value in a complete solution to an underlying problem. In many product categories over the past 20 years, customers increasingly expect that the firms they choose to purchase from demonstrate a clear and consistent set of values, especially with respect to the environmental impact of their offerings. Seeking to understand and incorporate such expectations into our offerings can not only improve their environmental impact but also increase the competitive attractiveness of our offerings.
What steps should marketers take specifically around climate change?
LaBarge: Companies should be looking across all of their processes and operations to identify places where they can make better environmental choices. This includes using sustainable materials, reusable or low-impact packaging (like Loop), environmentally-sensitive shipping practices, renewable or smart energies in retail locations and headquarters, electric or hybrid fleet vehicles, and travel policies that consider environmental impact. (Maybe Zoom meetings aren't so bad after all!) Putting everything on the table and being willing to challenge existing orthodoxies are key to making a real and measurable impact on climate change goals.
Jay Handelman: Beyond selling products, marketing and branding activity can have a way of shaping broader cultural narratives and values in different domains of life. For instance, Starbucks has shaped how we understand the local coffee-shop experience; McDonald's has had a cultural impact on our society's relationship with food. Along these lines, the more that marketers implement environmental initiatives in their brand-building endeavours, the more that they can contribute positively to shaping the cultural narrative around climate change by bringing this narrative to the mainstream. Marketing efforts that are grounded in environmentally sustainable practices, combined with an environment-based brand positioning, helps to shape the broader cultural narrative around climate change as a mainstream matter-of-fact concept that must be acted upon. This becomes the cultural understanding of climate change.
How is climate change affecting consumer decision-making? And what should marketers be aware of in this regard?
Brower: While an increasing number of studies indicate that consumer concerns around climate change issues and intentions to purchase more climate-neutral offerings have been on the rise, marketplace data shows that the actual adoption of such products, thus far, does not seem to be keeping pace with these reported intentions. While there are several causes underlying this attitude-behaviour gap, one prevalent explanation is that consumers, correctly or incorrectly, perceive a trade-off between environmental and functional performance. While a minority of consumers may be willing to accept such a trade-off, the evidence also suggests that environmental performance matters to the majority of customers only after a requisite level of functional performance has been met. There are two big takeaways from the research in this area: One, that companies need to ensure that their offerings are designed such that consumers don't have to sacrifice functional performance for reduced climatic impact. And two, that companies make sure they clearly communicate to consumers that they can actually achieve both goals simultaneously in the same offering.
What mistakes in environmental marketing should companies avoid?
Ken Wong: There are two. The first is marketers' belief that attaching themselves to a cause alone is the answer. Products must still satisfy their core proposition. People won't buy something that doesn't work, regardless of how climate-friendly it is. The second is assuming that all people are equally concerned and for the same reason. We can always find someone willing to go above and beyond for climate change. The question is whether that appeal is sufficiently widespread to merit a campaign. This is a segmentation issue. While it may seem obvious to some, others need to have climate change translated into specific impacts on their personal life. A one-size-fits-all appeal won't work. For individual brands, sponsorship does not make you an environmentalist. Brands must show how they are doing their part, beyond donations, to minimize their effect on climate. Anything else lacks authenticity and leaves them vulnerable to accusations they do not "walk the talk". 
Are there any brand initiatives that have impressed you lately in this area?
Wong: Cause- or purpose-driven brands abound these days, so an environmental "spin" starts to look like a table-stakes requirement. This naturally encourages people to attempt to break through the clutter with bigger cheques and bigger campaigns. However, the best efforts will not only show an environmental concern but also generate a real consumer benefit at the same time. A classic example: Long before COVID and the climate change awareness of today, Sleep Country capitalized on an opportunity to promote recycling and reuse and overcame a major consumer problem by offering to reuse or dispose of consumers' old mattresses. This not only impacted their sales but essentially convinced an entire industry to adopt this practice.
Handelman: Burt's Bees is an interesting example. The brand is driven by measurable sustainability goals such as committing to 100 per cent recycling and composting, sending zero waste to landfills, sourcing ingredients from only renewable sources and reducing the energy used in production. These efforts are a core part of the brand's identity. What is particularly interesting is that the sustainability goals that drive the Burt's Bees brand have now been adopted by its parent, the Clorox Company, a manufacturer and marketer of consumer and industrial cleaning products. The point is that the environmentally sustainable brand initiatives of Burt's Bees is contributing to reshaping the narrative that guides the practices of its long-established parent company that would not typically be associated with environmental sustainability. The more that marketers can contribute positively to reshaping these cultural narratives, the more likely it is that corporate and consumer practices will change favourably.