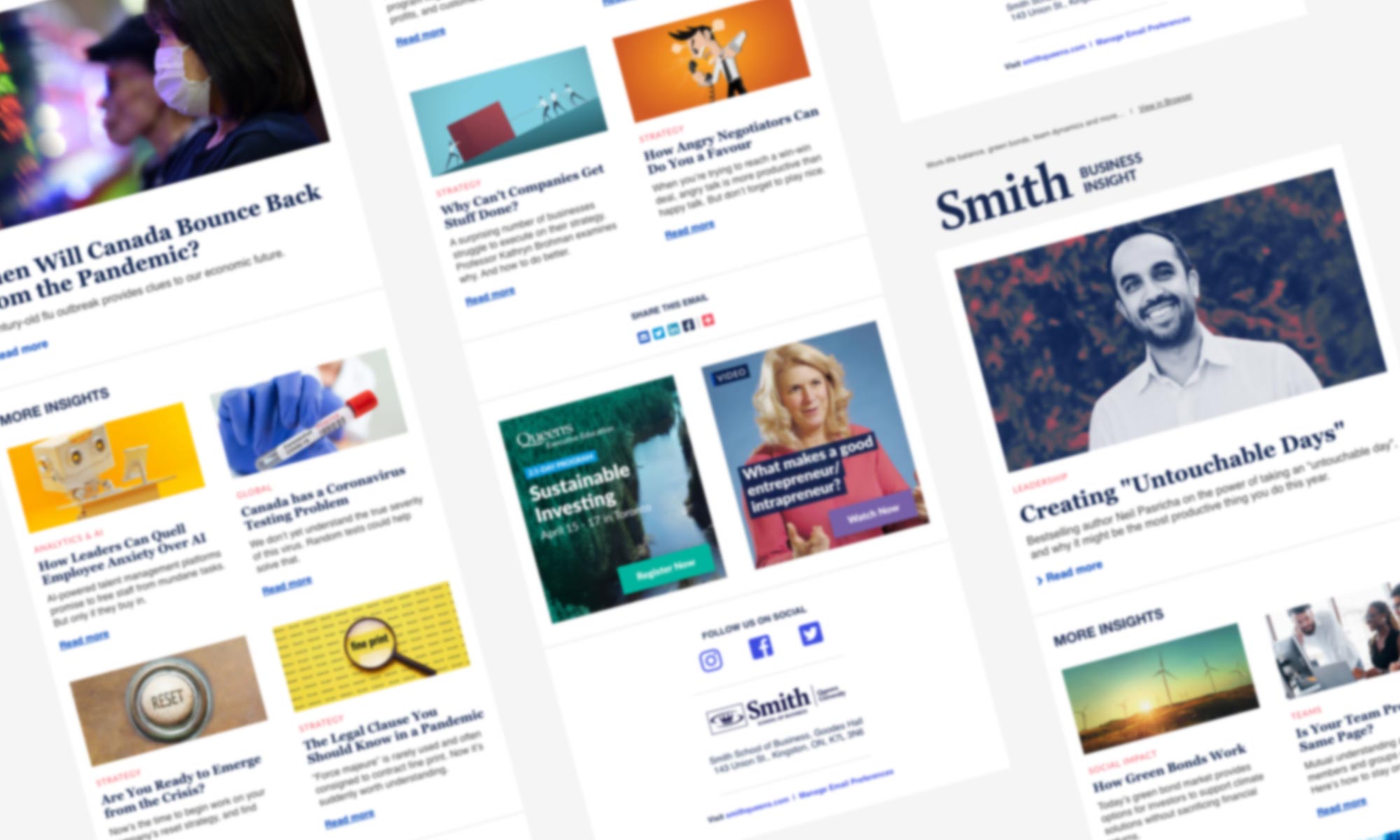 Get access to big ideas from
the top thinkers in business.
Articles, interviews, papers, videos, webinars, podcasts
Subscribe for Free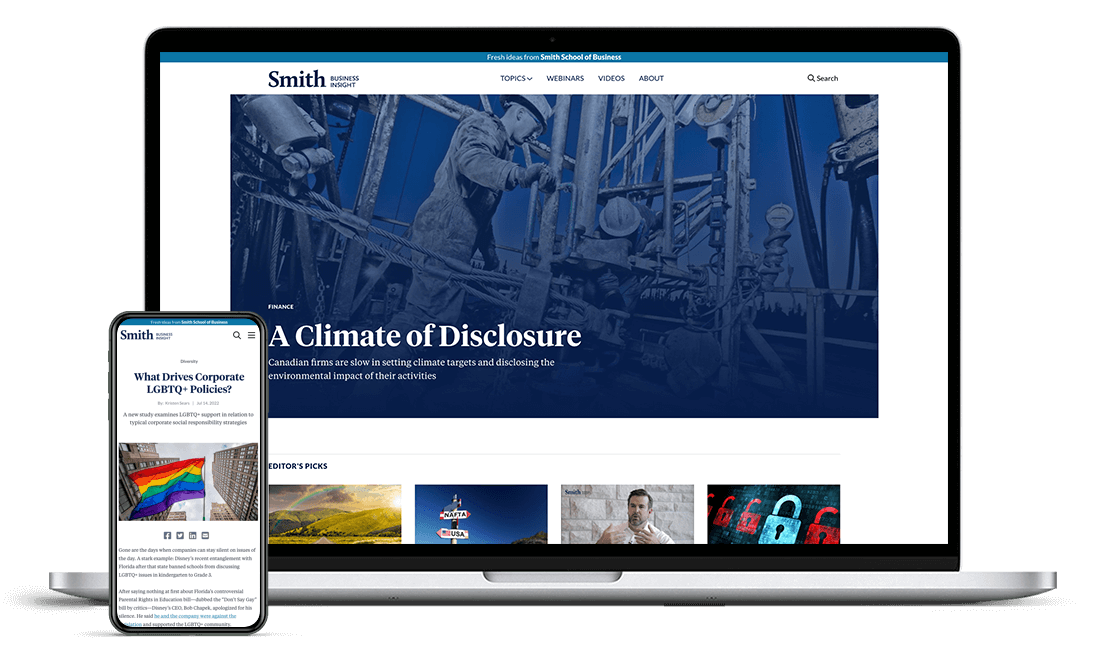 Get the newsletter
Smith Business Insight's newsletter is filled with cutting-edge research, expert views and advice from world-renowned faculty and industry experts — delivered straight to your inbox.
Each month, you'll receive a curated selection of our most popular articles covering every aspect of business, from analytics and AI, to digital transformation, social impact, sustainable finance, entrepreneurship, leadership, workplace teams, innovation and more.