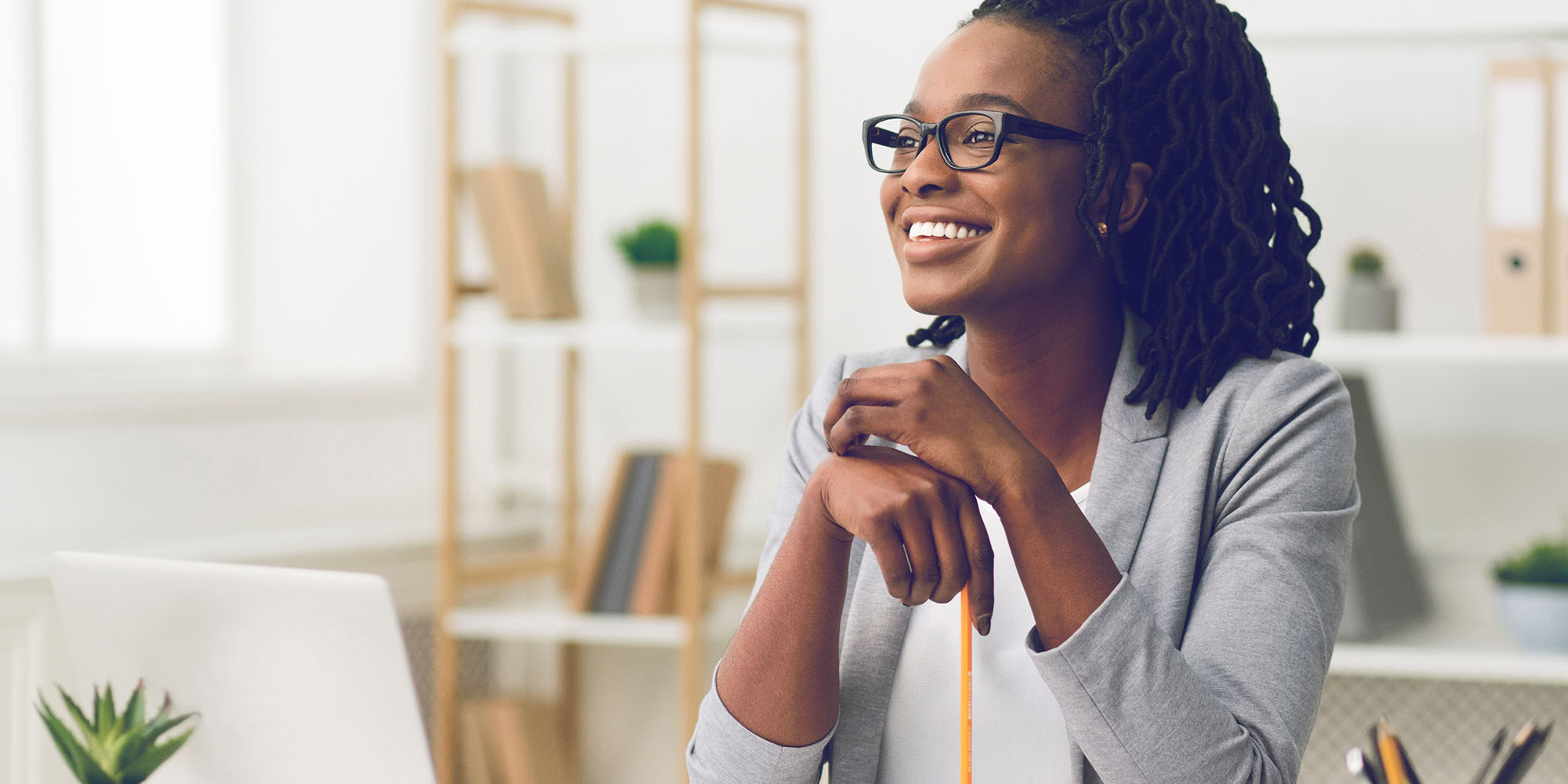 Communicating With Impact
About the program
In business, your best idea is only as good as your ability to effectively share it with others.
Strong technical analyses, breakthrough insights, and sound strategic decisions risk being undervalued, misinterpreted or worse yet — ignored — if they are not clearly and convincingly presented to key stakeholders. 
The complexity of ongoing innovations in analytics, digitization and artificial intelligence have driven the need for businesses to think differently and adapt quickly. Success ultimately depends on ensuring that your organization's employees have the communication skills to take advantage of the changing world of business so that information flows clearly and seamlessly between them and the outside world. Absence of either needlessly costs your firm money and damages stakeholder engagement at every level.
Communicating with Impact is designed to equip you with the knowledge and skills to confidently share your insights, analyses and recommendations with diverse audiences both inside and outside your organization.
In this program you will learn to:
Deliver presentations that engage, inform and motivate others
Understand the impact of voice and body language on how a message is received
Select the presentation content, structure and format that best aligns with your target audience
Available via live, in-person delivery
Attend the program in an immersive, in-person environment at SmithToronto, located in the heart of Toronto's downtown financial district at 200 Front Street West.
Who should attend
This program is designed for professionals within all business units who have responsibility for delivering clear and concise verbal communications or persuasive, impactful presentations.
This program is designated an approved recertification program by the HRPA.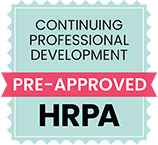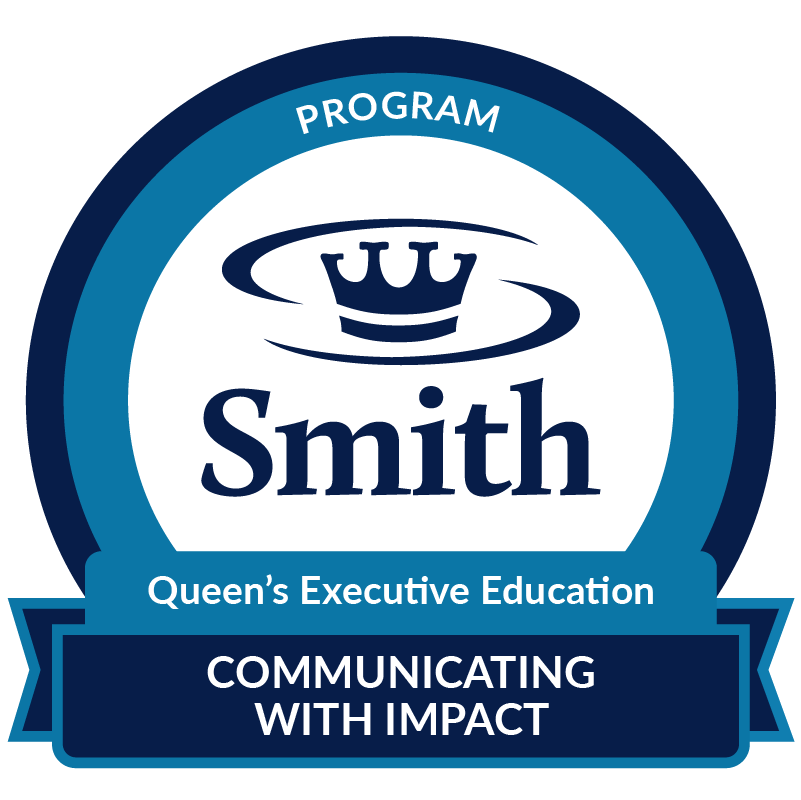 A Recognized Symbol of Excellence
Participants who complete the program earn the Communicating With Impact digital badge credential.
Personal Benefits
We all know an effective presentation when we see and hear one, but few of us have the chance to learn the essential ingredients. This program is designed to bridge that gap, as you will:
Learn to connect with your audience authentically on a logical and emotional level
Develop confidence in your ability to manage your nerves and overcome anxiety when speaking in front of others
Improve your personal leadership capacity with improved communication style
Learn to establish trust and credibility with new and known audiences
Use practical frameworks to best organize content and cater to target audiences, including supervisors, advisory boards and prospective clients
Organizational Benefits
Build organizational strength and skills in presentation design and delivery. Organizations will:
Overcome frequent internal communication challenges
Improve their success rate for business development and new client pitches
Streamline the translation and transmission of knowledge between units, particularly those who do not share the same technical expertise
Improved agility with technological innovation, decision making and problem solving.
Program content:
Pre-Program:
Complete a simple and quick pre-program assignment to gain a better understanding of your current verbal presentation abilities, communication style and development challenges.
During the Program:
Through a combination of expert coaching, experiential exercises and video analysis of business presentations you will learn:
The key principles of influence and persuasion that resonate with any audience
How to build a communication strategy that takes into account your goals, target audience as well as the internal and external contexts
How to deliver higher quality business presentations that engage, inform and motivate others
Methods of critically analyzing your presentation style to better understand the impact of voice and body language on how your message is received
Strategies to overcome negative associations with pre-presentation anxiety and use nervous energy to your advantage
How to better select, organize and structure presentation content to craft a compelling narrative arc
Appropriate use of imagery, personal stories and data to engage and inform your audience
Techniques to critically analyze your presentations to ensure ongoing improvement and future success
Post-Program:
Reflection assignments will challenge you to put new skills into practice once back at work. New self-assessment skills will allow you to continue optimizing presentation abilities throughout your career.
In-Person Learning
Learn alongside fellow participants from across the country, discovering best practices that span industries and sectors.
Our in-person programs include classroom learning sessions led by award-winning Smith School of Business professors and industry experts. Practice new skills in breakout sessions, projects and simulations, and apply your learning toward real-world case studies.
Queen's Health and Safety protocols for in-person programs are evolving and may change by the program date. View the Respiratory Illness Information (COVID-19) (opens in a new tab).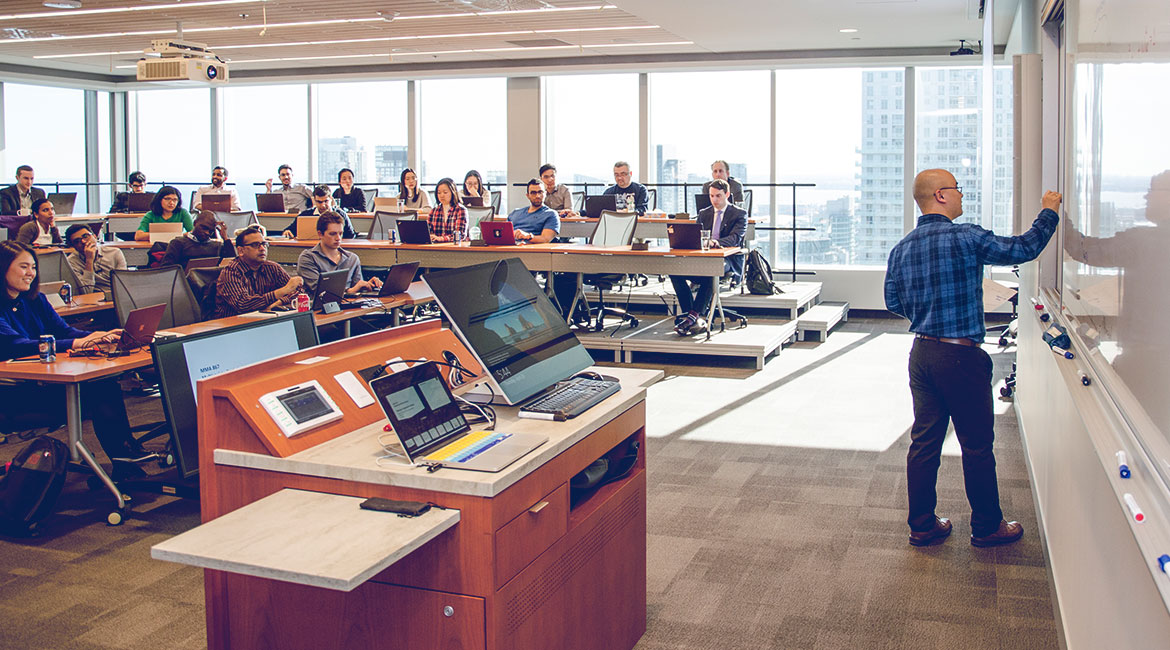 SmithToronto
SmithToronto is located on the 30th floor, 200 Front Street West in the heart of Canada's financial centre and is easily accessible by GO, subway and the PATH system.
Smith School of Business delivers many programs and classes at SmithToronto and it is home to the Master of Finance, Master of Management Analytics, and Master of Management in Artificial Intelligence programs. The site includes classrooms, meeting rooms, staff offices, special events spaces, and a variety of multi-media presentation systems.
As well, it includes three Boardroom Learning Centres with fully interactive videoconference capabilities. These rooms are used to deliver classes for Smith's Executive and Accelerated MBA programs.
Session Leaders
Session leaders include senior professors from Smith School of Business and knowledgeable experts from industry. These outstanding teachers are constantly in touch with today's business world through real-world business experience, Board memberships and their own consulting practices.
Matthew Reesor is the Director of the Full-time MBA at Smith School of Business. He has held administrative leadership and faculty positions at Nagoya University of Commerce and Business (NUCB) and Queen's University.  He was a recipient of the Outstanding Teacher of the Year Award while at NUCB. His research, focusing primarily on communications and language policy, has been published and widely referenced in academic journals. He is the author of a best-selling communications textbook published by Macmillan Japan. 
"This is an excellent program. I work in communications and prepare and advise spokespersons and found all the content to be relevant and practical. I was able to immediately put into practice many of the notions and highly recommend this course for beginners or seasoned communicators alike. I also appreciated the video exercises in order to obtain candid feedback to identify things I do well and things I need to work on in a safe space."
Cynthia Biasolo
A/Director, Area and Ministerial Communications & Media Relations Division, Canadian Food Inspection Agency / Government of Canada