About the program
In business, your best idea is only as good as your ability to effectively share it with others.
Strong technical analyses, breakthrough insights and sound strategic decisions risk being undervalued, misinterpreted or worse yet — ignored — if they are not clearly and convincingly presented to key stakeholders. 
The complexity of ongoing innovations in analytics, digitization and artificial intelligence have driven the need for businesses to think differently and adapt quickly. Success ultimately depends on ensuring that your organization's employees have the communication skills to take advantage of the changing world of business so that information flows clearly and seamlessly between them and the outside world. Absence of either needlessly costs your firm money and damages stakeholder engagement at every level.
Communicating with Impact is a new online program, designed to equip you with the knowledge and skills to confidently share your insights, analyses and recommendations with diverse audiences both inside and outside your organization.
In this program you will learn to:
Deliver presentations that engage, inform and motivate others
Understand the impact of voice and body language on how a message is received
Select the presentation content, structure and format that best aligns with your target audience
Dynamic virtual classroom
Participate in the program from anywhere. Our online learning platform combines live, interactive video instruction with breakout sessions, panel discussions, and expert Q&A.
Who should attend:
This program is designed for professionals within all business units who have responsibility for delivering clear and concise verbal communications or persuasive, impactful presentations.
Discounts Available For Registered Charities
Queen's Executive Education is pleased to offer a limited number of discounted seats in every program to employees of Canadian registered charities. Check your eligibility.
CCDI Partnership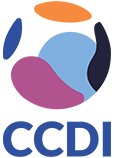 Smith School of Business is an Employer Partner of the Canadian Centre for Diversity and Inclusion.