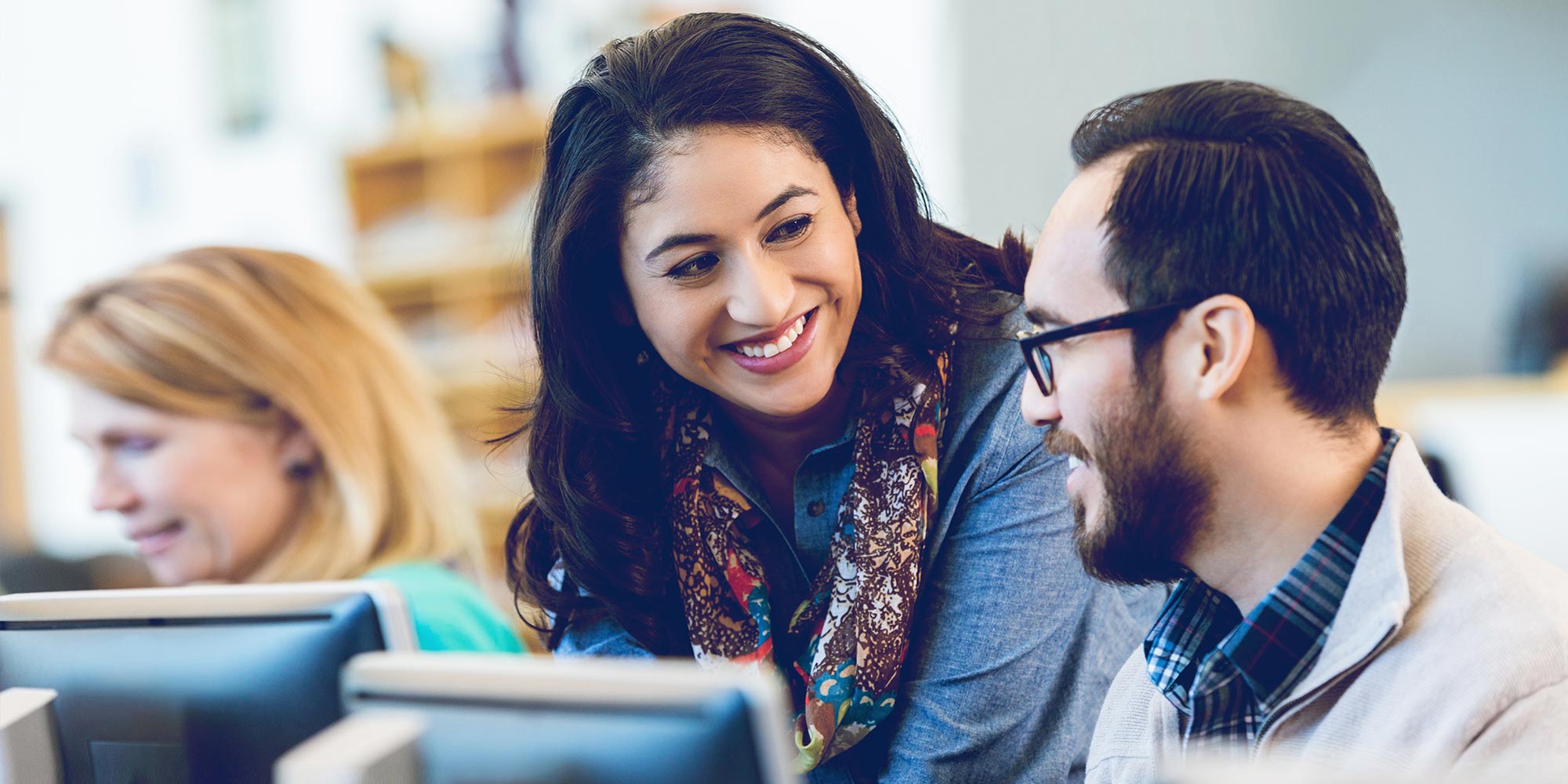 Coaching for High Performance
About the program
Designed to equip managers with the tools, skills, and mindset of world-class coaches, Coaching for High Performance will help you empower the people you coach, increasing their commitment and improving their performance.
Coaches are leaders who do all they can to help people improve and succeed. Through the integration of examples from the sports and business worlds, you'll work with an innovative framework to create a clear picture of what great coaches can achieve—and how they manage to achieve it.
In this program, individuals learn the concepts and skills of a coaching style of management that builds commitment, drives employee engagement, gets results, and can be integrated into their existing repertoire of leadership skills.
Enrollment for this program is limited to maintain low student-facilitator ratios.
Learn the skills of world-class coaches
Learning coaching skills is the best way to dramatically increase the commitment level and performance of your employees and team members. Good coaches are always interested in strengthening and empowering the people they coach, pushing them to grow, develop and become better at whatever it is they do.
Combining first-hand examples from both the sport and corporate worlds with an innovative coaching framework, Coaching for High Performance provides a clear picture of what good coaches do and shares their tools and techniques.
In this program you will learn to:
Utilize skills in communicating high expectations in a respectful and caring way
Build commitment and achieve results
Integrate new concepts into your existing repertoire of leadership techniques
Develop the competencies and confidence of your employees
From Learning to Doing
Following the program, you'll leave with a wealth of tools to support application including re-usable GROW sheets, a set of nine quick reference cards outlining the key tools and skills from the program, and access to a private podcast with over two hours of 3x4 Coaching content spread over 16 episodes.
Available via live, in-person delivery
Attend the program in an immersive, in-person environment at SmithToronto, located in the heart of Toronto's downtown financial district at 200 Front Street West.
Who should attend
This program is designed for managers and business professionals who need to build committed teams, provide feedback (whether inspiring or constructive), and develop the next generation of leaders through communication and recognition.
This program is designated an approved recertification program by the HRPA.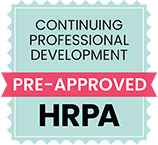 Discounts Available
Registered Charities
Queen's Executive Education is pleased to offer a limited number of discounted seats in every program to employees of Canadian registered charities. Check your eligibility.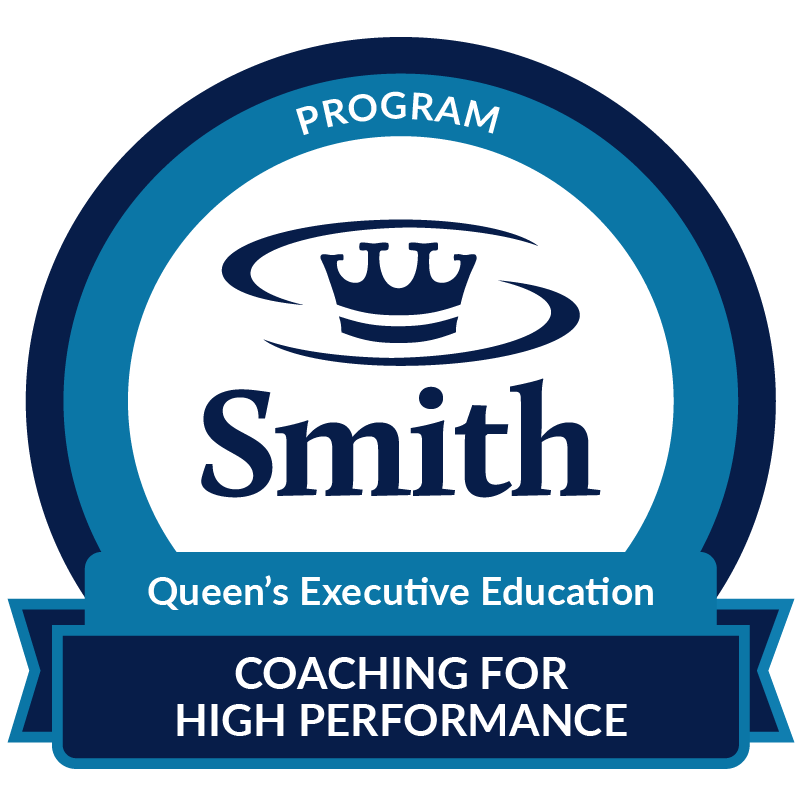 A Recognized Symbol of Excellence
Participants who complete the program earn the Coaching for High Performance digital badge credential.
Drive performance. Develop your future.
In this program, individuals learn the concepts and skills of a coaching style of management that gets results, builds commitment, develops the 'next generation', and can be integrated into their existing repertoire of leadership skills.
Personal benefits
Improved relationships with employees
Strengthened confidence and motivation to lead
Greater success rate in achieving strategic initiatives
Organizational benefits
Improved retention of top staff
Employee engagement at all levels
A strong succession plan
Day 1
Mindset & Relationships
The experiences that lead to becoming a manager rarely prepare people to be an effective coach. With this in mind, participants lay a foundation for coaching that begins with defining coaching and understanding the mindset of a coach. This developmental bias allows a coach to encourage their people to see what they are capable of, figure out their next step and help them achieve their personal best.
Clarity
Often individuals find themselves in leadership roles on the basis of their functional expertise and problem-solving abilities. Working in small groups, participants break through the "curse of knowledge" and discover how ambiguous instructions and expectations can limit performance when we don't take the time to ensure clarity.
Questioning
As a coach, it is less about you having the answers and more about you asking good questions. Participants explore the importance of great questions in building awareness and responsibility in their people by examining what makes a question effective and engaging in an exercise to build their own question toolkit.
Listening
To get people talking and understand the issues, challenges, and opportunities, a coach needs to actively listen. Participants explore the skills of listening and build awareness around strengths and challenges, which translates to tremendous clarity on what specifically they need to do in order to move their listening skills up a level.
Feedback
Participants define feedback and explore how to give competent, relevant, feedback to move others to higher performance, and uncover what challenges them in giving feedback. As part of the program's pre-work, participants write a piece of feedback and during the live session, participants practice delivering their feedback and receive feedback on what they've delivered.
Day 2
Competence
Working in small groups, participants explore the inter-relationship between knowledge/skills and self-confidence with a focus on identifying practical solutions for developing people on their teams with varying degrees of knowledge or skill, and varying degrees of self-confidence.
Coaching in Action Using The GROW Model
Participants test-drive the coaching skills they have been learning through a comprehensive peer coaching exercise with a partner, rooted in the GROW coaching framework. They will experience what we mean by developmental bias, personal contact and caring. Participants will walk away with an action plan for something they want to improve on.
Recognition
Participants explore how recognition is instrumental in building relationships, maintaining motivation, and providing clarity on what drives high performance. Participants are challenged to consider how different people need to be recognized in different ways and will be inspired with new ways to give effective recognition in their environment.
Confronting
Participants learn how to effectively prepare themselves and the opening statement of a challenging conversation, building on the skills developed throughout the program. They explore how requiring a change in another individual triggers resistance and they identify different forms that resistance can take and how to move through the resistance to address the change that is required.
In-Person Learning
Learn alongside fellow participants from across the country, discovering best practices that span industries and sectors.
Our in-person programs include classroom learning sessions led by award-winning Smith School of Business professors and industry experts. Practice new skills in breakout sessions, projects and simulations, and apply your learning toward real-world case studies.
Queen's Health and Safety protocols for in-person programs are evolving and may change by the program date. View the campus operating guidelines (opens in a new tab).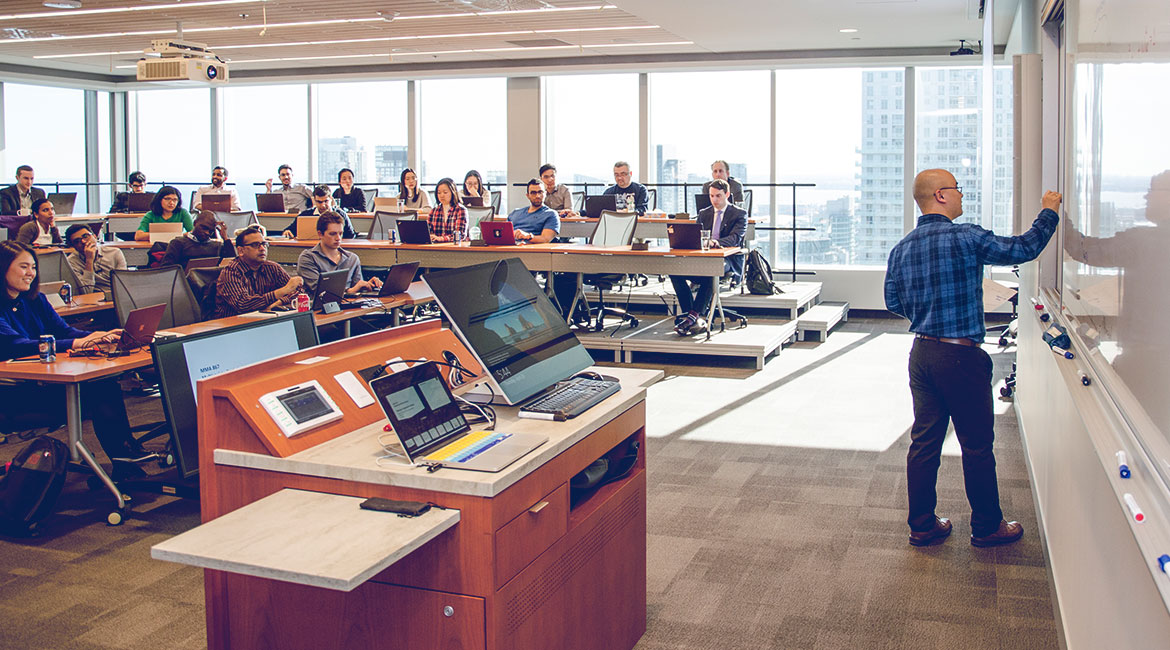 SmithToronto
SmithToronto is located on the 30th floor, 200 Front Street West in the heart of Canada's financial centre and is easily accessible by GO, subway and the PATH system.
Smith School of Business delivers many programs and classes at SmithToronto and it is home to the Master of Finance, Master of Management Analytics, and Master of Management in Artificial Intelligence programs. The site includes classrooms, meeting rooms, staff offices, special events spaces, and a variety of multi-media presentation systems.
As well, it includes three Boardroom Learning Centres with fully interactive videoconference capabilities. These rooms are used to deliver classes for Smith's Executive and Accelerated MBA programs.
Session Leaders
Session leaders include senior professors from Smith School of Business and knowledgeable experts from industry. These outstanding teachers are constantly in touch with today's business world through real-world business experience, Board memberships and their own consulting practices.
Peggy has dedicated her life to training excellence. Her passion for developing people, proven expertise, vast training experience, and engaging style make her the perfect trainer to deliver programs to demanding, senior-level audiences. With more than 20 years of corporate training experience, Peggy has delivered hundreds of programs to leading corporations across numerous industries and she consistently receives outstanding reviews by inspiring deep commitment in those she coaches.
Peter Jensen is the author of The Inside Edge, Ignite The Third Factor and Thriving in a 24/7 World, the founder of Third Factor, and a longstanding instructor at Smith School of Business at Queen's University. A dynamic speaker with a Ph.D. in Sport Psychology, Peter has attended 9 Olympic Games as a member of the Canadian team and helped over 70 athletes medal. With the world of Olympic sport as a laboratory, he has developed a deep understanding of what it takes to be a successful leader of high performers. Peter is a renowned innovator—bringing coaching and personal high performance to corporations worldwide. As a teacher, Peter has the power to invigorate audiences through his compelling use of humour, personal experiences and concrete, actionable content.