About the program
Designed to equip managers with the tools, skills, and mindset of world-class coaches, Coaching for High Performance will help you empower the people you coach, increasing their commitment and improving their performance.
Coaches are leaders who do all they can to help people improve and succeed. Through the integration of examples from the sports and business worlds, you'll work with an innovative framework to create a clear picture of what great coaches can achieve—and how they manage to achieve it.
In this virtual program, individuals learn the concepts and skills of a coaching style of management that builds commitment, drives employee engagement, gets results, and can be integrated into their existing repertoire of leadership skills.
Enrollment for this program is limited to maintain low student-facilitator ratios.
Learn the skills of world-class coaches
Learning coaching skills is the best way to dramatically increase the commitment level and performance of your employees and team members. Good coaches are always interested in strengthening and empowering the people they coach, pushing them to grow, develop and become better at whatever it is they do.
Combining first-hand examples from both the sport and corporate worlds with an innovative coaching framework, Coaching for High Performance provides a clear picture of what good coaches do and shares their tools and techniques.
In this program you will learn to:
Utilize skills in communicating high expectations in a respectful and caring way
Build commitment and achieve results
Integrate new concepts into your existing repertoire of leadership techniques
Develop the competencies and confidence of your employees
Coaching Companion
The included Coaching Companion provides three months of online support delivered via email, reinforcing the tools learned in the workshop. Participants are given specific 'homework' in applying each of the core skill sets of the Coaching For High Performance model, guided in reflecting on their application, and provided with additional resources for deepening their development.
Dynamic virtual classroom
Participate in the program from anywhere. Our online learning platform combines live, interactive video instruction with breakout sessions, panel discussions, and expert Q&A.
Who should attend
This program is designed for managers and business professionals who need to build committed teams, provide feedback (whether inspiring or constructive), and develop the next generation of leaders through communication and recognition.
This program is designated an approved recertification program by the HRPA.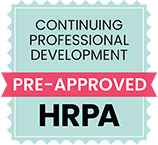 Discounts Available
Registered Charities
Queen's Executive Education is pleased to offer a limited number of discounted seats in every program to employees of Canadian registered charities. Check your eligibility.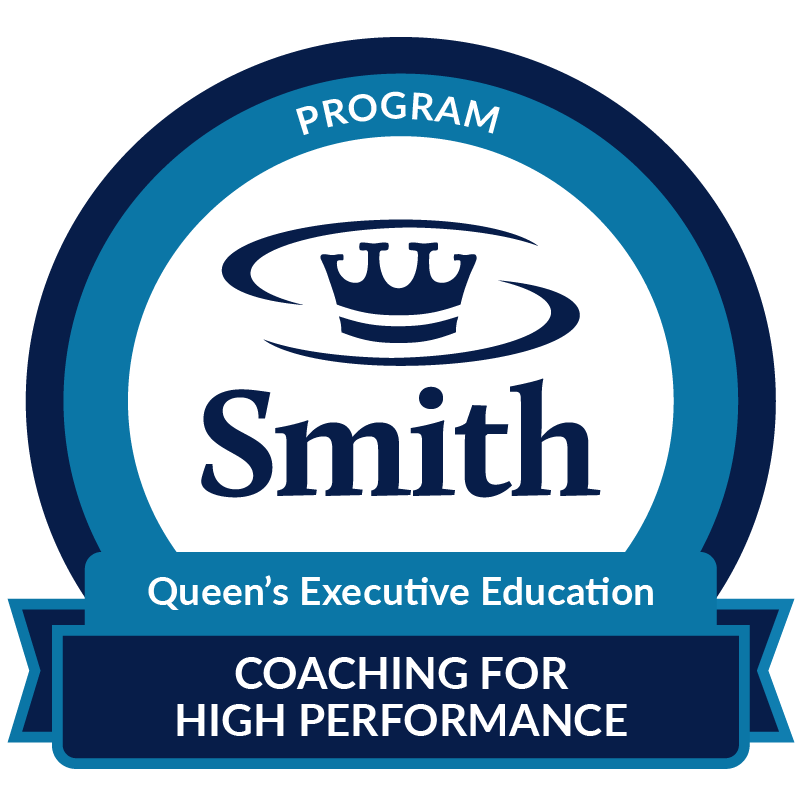 A Recognized Symbol of Excellence
Participants who complete the program earn the Coaching for High Performance digital badge credential.