Analytics and AI
Developing leaders of technology
Smith is creating the next generation of managers with expertise in analytics and artificial intelligence
You're walking through the mall. A video billboard catches your eye for the latest fragrance—coincidentally a perfect fit for you and available at a store just a short stroll away. But wait. Is it a coincidence? You keep walking and the advertisement switches to a scent more appropriate for the slightly older mallgoer behind you.
It's not as science fiction as it might sound. Sasha Fay, MMA'19, and her team at Cineplex Digital Media help bring finely targeted artificial intelligence (AI) and analytics-driven advertising campaigns like these to clients across Canada.
"We recently worked with a major cosmetics brand to promote two of its product lines, one which was a luxury brand and another targeting younger consumers," explains Fay. "Our experiment used a machine learning algorithm and classification analysis to drive relevant foot traffic for these two different brands." Fay's team combined their ads with mobile ID tracking to prove how much traffic their client received and how significant that traffic was in relation to the people they wanted to reach.
After completing a degree in statistics and working in business intelligence and data analysis, Fay wanted to expand her knowledge. While she first considered an MBA, at a conference she was introduced to the Smith Master of Management Analytics (MMA) program. Today she manages a team of four data scientists.
"The MMA gave me that perfect balance between technology and business to ensure I could craft strategy and manage people while also building statistical models and knowing I could contribute and be knowledgeable in conversations with my team," she says.
Building success: Smith analytics and AI graduates per year by program
A growing reputation
In May 2020, Smith won the UPS George D. Smith Prize from INFORMS, the leading international association for professionals in operations research and analytics. The award was global recognition of Smith's growing artificial intelligence and analytics expertise. The school's ecosystem in these areas now includes programs, research labs and centres, executive education, industry partnerships, projects and clubs.
At the ecosystem's heart are three graduate programs that are training the next generation of management leaders in AI and analytics. In addition to the MMA program, there's the Master of Management in Artificial Intelligence (MMAI) and the Global Master of Management Analytics (GMMA). More than a thousand business professionals have graduated from these programs since the first, the MMA, was launched in 2013 (see chart above).
The strength of Smith's analytics and AI programs have been noted and even harnessed by employers. Francis Silva, MMA'18, is vice-president, analytics and technology for Bond Brand Loyalty, a company that works with brands to help them drive engagement, loyalty and customer acquisition. On the strength of Smith's graduate programs, Silva's company has developed a specific onboarding path for new hires fresh out of Smith.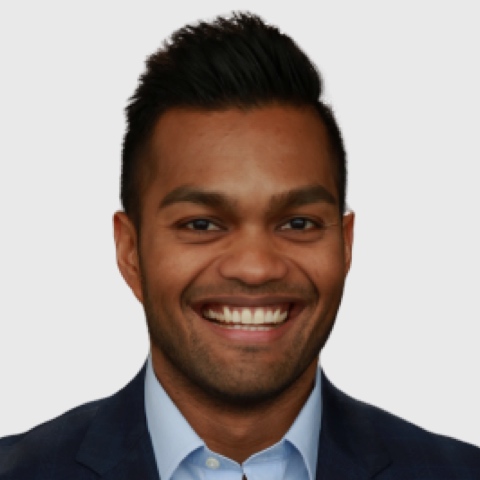 Silva manages over 200 people who handle Bond's engineering, technical, analytics, product management and technical architecture. He says the MMA program helped prepare him for Bond's big-picture strategy discussions while also giving him the skills so he can spend time in the trenches solving specific problems.
Bond is one of hundreds of AI and analytics-focused companies that call Toronto home. A 2020 Global Advantage Consulting Group report found that 50,000 jobs have been created in Canada related to AI, and Toronto is home to the densest cluster of AI startups in the world.
Smith is helping to fill those in-demand positions. The school's 2020-2021 year saw record enrolment in the three AI and analytics programs despite stiffer admission criteria and increasing competition from other schools that have launched business graduate programs in analytics.
"Every time we show our [analytics] advisory board, they're always blown away," says Stephen Thomas, PhD'12, Smith's executive director of the Analytics and AI ecosystem and Distinguished Professor of Management Analytics at the school. "There are seven direct competitors to the Smith Master of Management Analytics program in Canada. Ours is still the top choice and growing."
Kelly McConvey, MMAI'21, is one of those students who was accepted to multiple AI-focused graduate programs. She was swayed by Smith through the positive application process, and her choice was validated when she was offered her dream job—working for Deloitte as a senior AI consultant—halfway through the program.
McConvey appreciated the exposure to real-world clients and data, which prepared her for the technical aspects of consulting, and the diverse skill set and mindset she needed to succeed in her future work.
"The program isn't just management or just AI or just business or just tech," McConvey says. "To succeed, you have to draw on all your past experiences and education and apply them to what you're learning while also remaining curious, vulnerable and open-minded. When you do that, you get paid back tenfold."
Partners in analytics
While a growing number of students like McConvey pick Smith for graduate studies, keeping the advantage in analytics and AI means continuing to grow and fine-tune—like any natural ecosystem. "We've been focused on building the team, building partnerships and building upon the success that won us the INFORMS prize in 2020," says Thomas. "There were many ideas and possibilities around what we could do—now we're realizing those possibilities."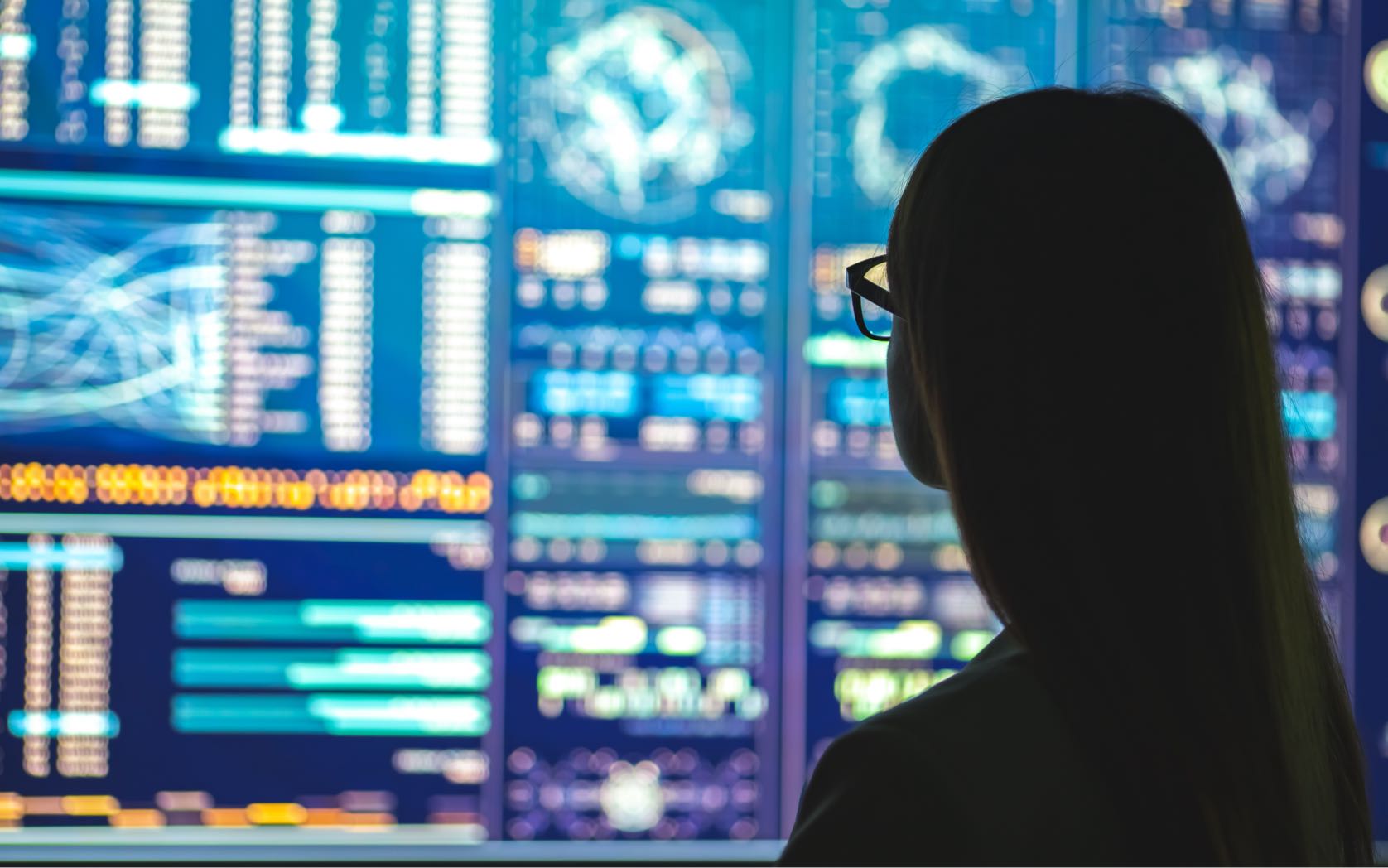 Thomas is one member of the expanded analytics and AI team. Ceren Kolsarici, the Ian R. Friendly Fellow of Marketing, was appointed the new director of the Scotiabank Centre for Customer Analytics. Anton Ovchinnikov, Distinguished Professor of Management Analytics, was named the ecosystem's director of research; and two administrative staff have been hired to support the overall ecosystem.
The team also includes a rapidly growing list of partnerships, which includes collaborations within Smith, working with departments, with faculty and students on AI for good projects; formalized arrangements with Queen's research units like the Conflict Analytics Lab and Ingenuity Labs along with other faculties; and major corporate projects.
Each of these partnerships advances Smith's analytics and AI research agenda or increases student knowledge and expertise in analytics and AI. Take, for instance, a contract Thomas, along with other Smith faculty and students, recently won through Canada's AI Supercluster, a government funded accelerator program. The team will be creating an AI-based wellness bot for a large Canadian retailer and its customers.
"Starting so many new initiatives—new collaborations, new partnerships and taking on bigger projects—is a point of pride," says Kolsarici. "When we're initiating these projects, we're not just aiming to satisfy the client's goals but also seeking ways to submit papers to top-tier journals within the business academic community and beyond."
Of course, the award-winning ecosystem's greatest partnership continues to be its strong alumni supporters who return as guest speakers, advisory board members and competition judges. "It's not just an academic program," says Fay. "It's about the relationships you make with the team and faculty."