Student Life
Student Life at Smith is very important and many of our students are involved with several clubs or conferences. By connecting directly with these student groups, it will give your organization the opportunity to get involved with their activities, conferences, workshops and more.
Participation in these activities will elevate your brand in their mind and create brand awareness around campus. It will also allow you to get to know the executive teams and enable you to target groups of students who are specifically interested in your firm or industry.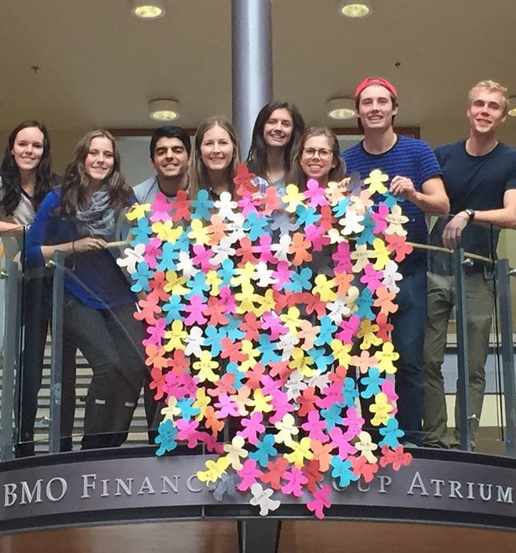 Student Organizations
Use the tabs below to explore our Commerce, MBA, and Graduate student organizations.
Commerce Student Organizations
Smith Commerce students participate in a multitude of extracurricular activities each year, including numerous student-run conferences and competitions. Your involvement in these activities gives your organization the opportunity to connect with students who have demonstrated an interest in your industry, and campus leaders who have gained valuable skills through their participation in these initiatives. For more details and upcoming activities, visit the Commerce Society website or talk to your Relationship Manager.
Corporate Viewbook
MBA Student Organizations
Smith's Full-time MBA students have the opportunity to participate in a variety of industry-focused clubs which allow students to learn about new industries and pursue their career objectives.
Graduate Programs Student Organizations