Campus Recruitment
The Career Advancement Centre is here to support your company with your recruiting needs. Our Relationship Managers will work with you to build an engagement plan to meet our students in person, or virtually, during the 2023/24 school year.
Registration for Fall 2023 recruitment activities opens June 6th via our online booking form. Space will be reserved on a first come first served basis.
Fall Engagement
We recommend that before booking a recruitment activity that you speak with one of our Relationship Managers to determine the best strategy for fall recruitment based on the roles you are hiring for. As well, our team is proficient with virtual recruitment and would be happy to advise on best practices as you develop your recruitment strategy.
Info Session Details
Dates: September 5, 2023 onward
Duration: 1-1.5 hours
Delivery: In-Person or Virtual
Recommended Info Session Times
September 5
5:30 & 7:00pm
September 6-13
7:00pm
September 14 onward
5:30 & 7:00pm
Best Practices
Concise presentation (under 30 minutes, including Q&A)
1 hour networking (catering options available)
Bring 2-5 representatives from your firm for small group conversations with students
Include diverse representation in your presentation; include individuals from a variety of positions and diverse groups
Industry Night Details
Dates: September 6–18, 2023
Duration: 1.5–2 hours
Delivery: In-Person
| Industry | Date | Time |
| --- | --- | --- |
| Financial Services | September 6 | 5:00 - 7:00pm |
| Consulting | September 7 | 5:00 - 7:00pm |
| Accounting | September 11 | 5:00 – 6:30pm |
| Consumer Goods, Retail & Services | September 12 | 5:00 – 7:00pm |
| Technology, Telco, Tech Consulting | September 13 | 5:00 – 6:30pm |
| Insurance | September 18 | 5:00 – 6:30pm |
Structure
Employer Table: Each employer will be assigned a six-foot table with white linen. Companies are welcome to bring pop-up banners, promotional material or swag. We encourage companies to have 2-4 reps for networking.

Networking Conversations: Throughout the evening students will stop by to chat. We encourage you to be prepared to answer questions about:

Your company
The roles you are/will be hiring for
Your recruitment process (dates, timelines and what to expect)
How students can best engage and navigate your recruitment process

Light Refreshments: The Career Advancement Centre will arrange light refreshments for your team and for the students during the evening. The cost of these refreshments will be split between participants. Following the Industry Night, you will be billed $300 plus tax ($100 for Insurance Night) to cover the cost.
Interviewing Details
First-round, on campus interviews
Our Client Experience Coordinators can help schedule your first-round, on campus, in-person interviews. As you consider your interview dates, please keep in mind any recruitment events you have planned and your intended posting closing dates. Our team requires all scheduling details three business days prior to the day of your interviews.
Space is limited on campus during September, so book as soon as possible. To request interview scheduling support, please complete our booking form and our team will confirm details with you.
For details on the interview scheduling process please review Interviewing at Smith.
If this is your first-time conducting interviews on campus or virtually and would like tips for making it a positive experience, please reach out to our team.
First-round virtual interviews
If you are conducting virtual first-round interviews, we ask your team to arrange the interviews and links directly with students, and provide adequate notice for the students to prepare (two business days or more) and be mindful of our blackout dates.
Second round interviews, and beyond
Please arrange and communicate second round interviews directly with the students. Please provide students with adequate notice to prepare (two business days or more), and be mindful of our blackout dates.
Engage With Us Throughout the Year
Student recruitment and engagement is not exclusive to the fall campus recruitment season. We welcome companies to engage with our students throughout the year. Early and frequent connection points are a wonderful way for you to build your brand and talent pipeline. They have also proved to be effective in positive hiring outcomes.
Throughout the year the Career Advancement Centre is pleased to support your recruitment needs through Information Sessions, Roundtables, Coffee Chats, or other engaging events/activities. We have included brief descriptions of some of our more popular engagement activities below, and we encourage you to talk to your Relationship Manager.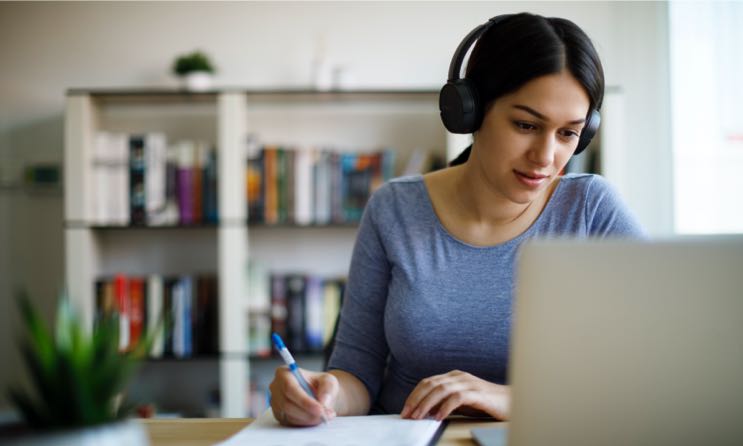 Info Sessions
Company led initiative that is often focused on an immediate or near-term hiring need. These sessions may include employee(s) discussing; the values and mission of the company, industry, type of work, work environment, company culture and hiring process.
Format: Combination of PowerPoint presentation, keynote speaker, moderated panel, Q&A, networking and breakout rooms (if virtual).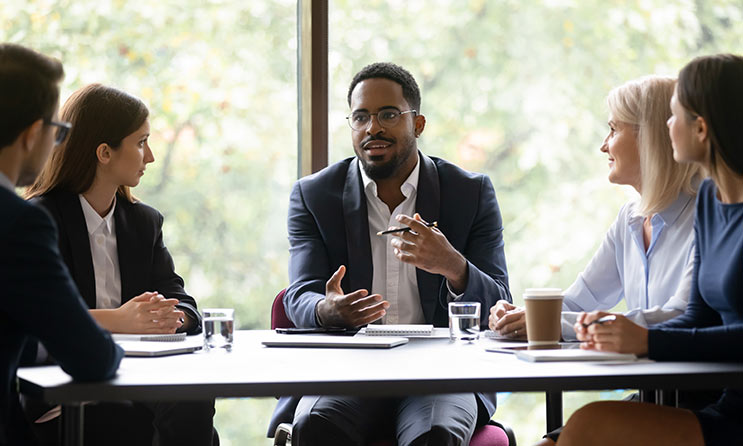 Roundtable Discussions
A meeting involving a group of students and an experienced professional. Typically, these sessions are not connected to an immediate hiring need but are instead an opportunity for students to learn about a specific industry, company and career path. Smaller companies may want to consider a small group roundtable in place of a formal information session.
Format: 1 or 2 reps with a small group of students (typically up to 20 students)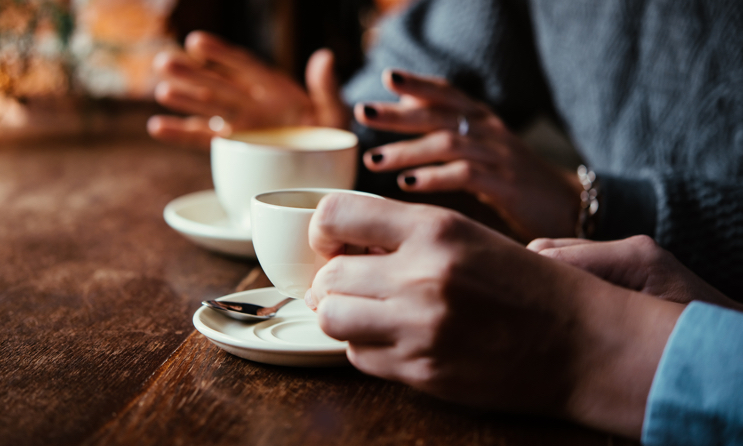 Coffee Chats
A meeting with an experienced professional to learn more about a specific industry, company, career path and role. Coffee chats may take place in-person, on the phone or via a virtual platform. They typically last between 15-30 minutes.
Format: 1 rep with 1 student
Diversity Recruitment
The Smith School of Business is committed to recruiting processes that support diversity, equity, and inclusion. While building your brand on campus, consider ways that you can foster meaningful engagement with a variety of student groups. For more information about ways to engage please visit Diversity at Smith.
Sign-back Dates & Blackout Dates
All offers must be in writing and in accordance with our sign-back date (September 26, 2022). Sign-back dates do not apply to our MBA programs or graduate programs for working professionals. Please refer to the Recruiting Partnership Agreement for further details or contact your Relationship Manager.
For offers made beyond the sign-back date we ask that you keep all offers open in accordance with the CACEE guidelines (5-10 business days).
The following chart includes the blackout dates for the year. During those times, our Commerce program may not participate in recruitment activities. For questions about these or any other guidelines, please contact your Relationship Manager.
Please note: Mid-term exams may happen anytime during the month of October for Commerce students, please be sensitive to these dates.
| Important Dates | Reason | Note |
| --- | --- | --- |
| Sep 26, 2022 | Sign-Back Date | All offers must be in writing and in accordance with our sign-back date. |
| Sep 30, 2022 | National Day for Truth and Reconciliation | No recruitment activities or interviews are permitted on this day. |
| Oct 17-28, 2022 | Fall Midterm Exams | Please note, some exams may fall outside this period. We ask for sensitivity to midterms outside this period. |
| Oct 10-14, 2022 | Reading Week | 3rd & 4th year students are welcome to interview during the reading week break. We discourage companies from coming to campus during this time. |
| Dec 8-22, 2022 | Final Exams | Students may be available to interview once they have completed their exams. |
| Feb 6-17, 2023 | Winter Midterm Exams | The February midterm exam period is primarily designated for 1st and 2nd year students. If you are interviewing 3rd and 4th year students, we ask for sensitivity to their midterms. |
| Feb 20-24, 2023 | Reading Week | 3rd & 4th year students are welcome to interview during the reading week break. We discourage companies from coming to campus during this time. |
| April 14-28, 2023 | Final Exams | Students may be available to interview once they have completed their exams. |