Post a Job
To post a job for Smith Business students or alumni please email us or complete the form below. Your job posting will be displayed on a password-protected intranet and can be targeted towards a variety of business students and/or alumni.
Best practices
Posting jobs through the Career Advancement Centre is a quick and effective way to draw attention to opportunities at your firm. Let us help make the hiring process easier by sending us your job postings. We will take care of the rest. Make sure to include each of the following in your job description:
Clear and concise description of your firm

Providing a brief description of your firm provides potential candidates with a quick summary of who you are and what you have to offer
This description can help set the tone for building your brand with students and/or alumni groups
Post closing date

Allow students enough time to create their application package but not enough time that your posting is forgotten. Typical postings are in our system between seven and twenty-days
It is our experience that the majority of applications are submitted close to the deadline so please don't worry if you don't see a lot of applications immediately
Detailed job description and clear qualifications

Provide applicants with a clear picture of what the role will entail without providing too much granular detail. This makes it easier for students to determine if their experience and interests align with the opportunity
Clearly indicate the skill sets that align with the opportunity as well as the academic target audience i.e. undergraduate, graduate, alumni etc.
Application collection method

Our job posting portal Quest, collects applications for you providing you with direct and timely access to these applications. Once your job posting deadline has expired, please login to Quest to download your applications.
Additionally, you can choose to direct applicants to your website or designated email to apply or a combination of application methods such as your company website and our internal site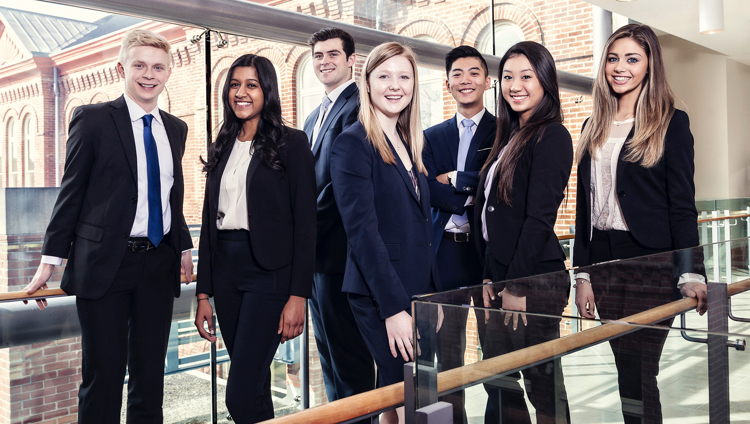 Hiring for Faculties Outside of Business?
Please note: If you would like to specifically target faculties outside of Business, we recommend that you work with the Central Career Services office to post your position to their MyCareer job board. Please visit Queen's University Career Services.