Read the new issue of Smith Magazine
Posted on November 3, 2021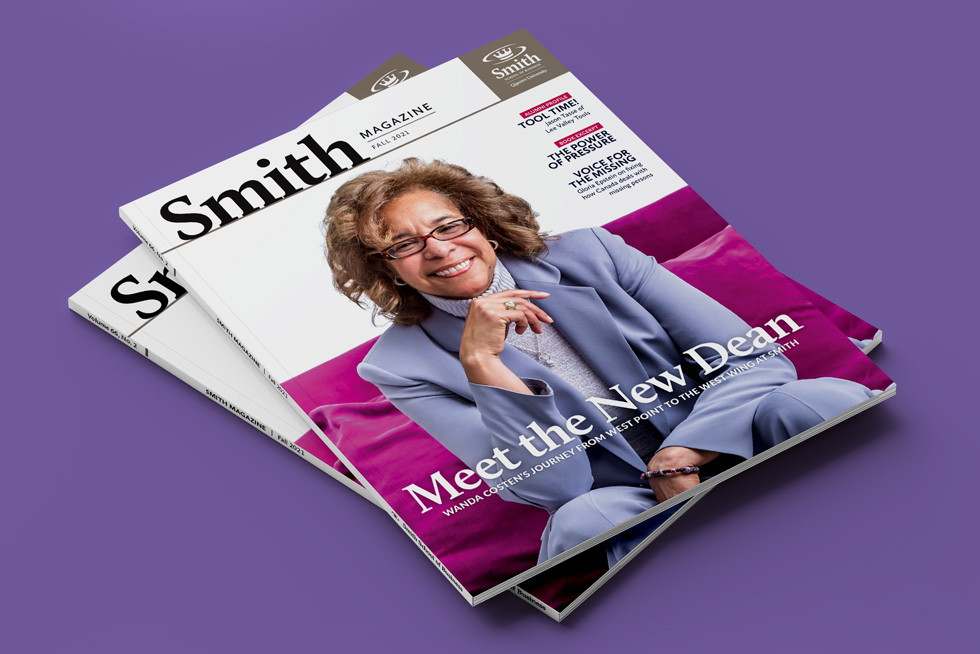 Kingston, Ont. – The fall issue of Smith Magazine is now out, with feature stories, alumni profiles and school news. Highlights include:
Meet the new dean: Read an exclusive Q&A with Wanda Costen, the new dean at Smith.
The power of pressure: In an excerpt from his new book, Dane Jensen, BCom'04, explains how to use pressure to your advantage.
Smooth sailing: How Connie Lo, BCom'15, GDA'15, is charting the right course for her skin-care brand, Three Ships Beauty.
Making words count: Joze Piranian, MIB'13, has a severe stutter. So he became a public speaker (and a comic).
Missing persons: Thousands of people go missing in Canada every year. Gloria Epstein, BCom'72, is speaking up for them.
Plus: How Jason Tasse, EMBA'11, is building the next generation of success at Lee Valley Tools; meet seven new faculty members at Smith and our new director of EDI; and learn what Mounir Nasri, MMIE'20, Artsci'19, is doing to help refugees.
The complete issue can be read here.