Jason Tasse, EMBA'11, began working at Lee Valley Tools in university. Now he's leading the hardware chain into a bold new future.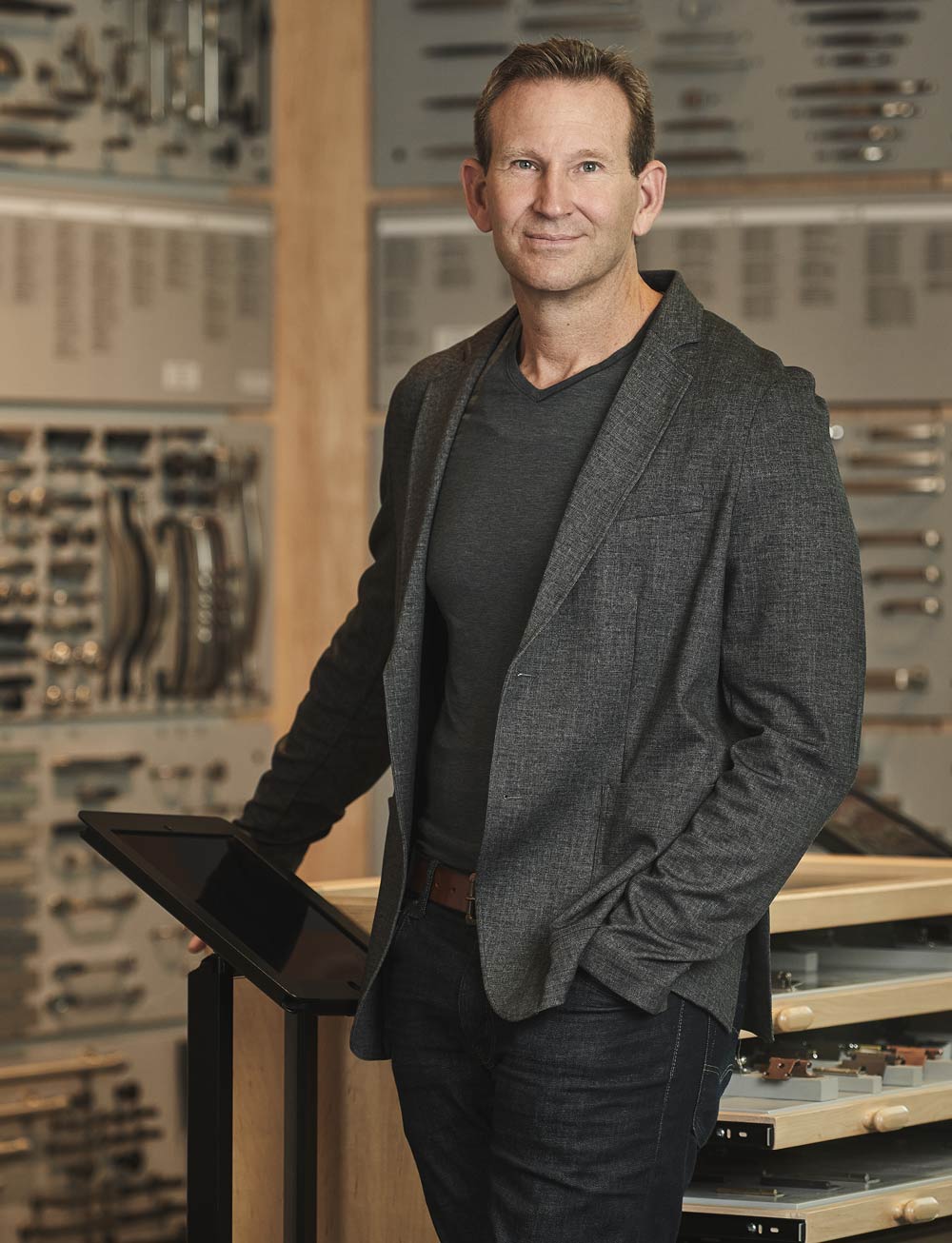 When Jason Tasse was earning his Executive MBA at Smith, he asked Leonard Lee, Artsci'63, the founder of Lee Valley Tools, to come and speak to his class. A larger-than-life entrepreneur, Lee stood in front of the room and declared: "I don't hire MBAs." The class laughed—Lee had a great sense of humour—but there was an important message behind the joke. Lee told the students: Everything you've learned, you've learned at your mother's knee (meaning values and principles). The trick is to stick to them. You have to be clear and you have to act on them.
"What I picked up from Leonard was a values-based business built on hard work," says Tasse, president and chief operating officer of Lee Valley Tools, an Ottawa-based retailer that specializes in high-quality woodworking and gardening tools and supplies. "That's the kind of corporate and personal development that I've been surrounded by, and we're still only in the first few years of my career here."
On that last note, Tasse is also joking. He's been with Lee Valley for more than 25 years. "As the expression goes, when you find something great, hold on to it," he says. Indeed, in both his business and his life, Tasse's loyalty runs deep.
In from the cold
Tasse was born and raised in Ottawa and has always called the city home. He went to the same elementary school as his wife, Tammy; they later reconnected and married. He attended Carleton University and, 20 years ago while working for Lee Valley Tools, he played professional lacrosse for his hometown team, the Ottawa Rebel, in the National Lacrosse League. He continues to coach the sport, calling it his "other full-time job."
The son of a teacher (mom) and firefighter (dad), Tasse at first wanted to be a police officer. However, when it came time to make a university choice, he didn't have a career in mind. So, he followed his interests, studying law and political science at Carleton. He also took a job at a local lumberyard to help pay for school. With the cold Ottawa winter coming, a co-worker told him about a local company that was hiring: Lee Valley Tools. What was great, the co-worker said, was that you got to work inside.
"I thought, 'That's fantastic. I get to work inside during the winter as opposed to being out in the yard.' That was my motivation," recalls Tasse. Once there, another motivation arose: If you worked hard as a seasonal worker, Lee Valley might hire you on as a regular employee. "There is an appreciation for hard work," says Tasse. "So, that was my mandate—to be the hardest working seasonal picker they'd ever seen and hopefully stay on. And that is what happened."
At 22, Tasse became a permanent Lee Valley employee. Soon after joining the company he also began to build a relationship with Lee, its founder. Tasse would arrive early and leave late—something he and Lee had in common—and the two would talk. "I always thought it was wonderful that someone who owned the business would take the time to chat with staff, be genuinely interested in who I am and what I'm doing, and share his concerns about the business," says Tasse.
A former civil servant with degrees in engineering and economics, Lee started Lee Valley Tools in 1978 as a mail-order company selling quality woodworking tools. The company opened its first store in 1981, spurred by a Canada Post strike that halted its ability to deliver products by mail. Eventually, Lee's son Robin Lee took over as CEO, a position he still holds today. (Leonard Lee died in 2016 at age 77, having been made a Member of the Order of Canada in 2003.)
Today, Lee Valley has 19 stores across Canada and a revamped e-commerce platform that launched in October 2019. The retailer offers a wide range of woodworking and gardening tools and supplies, plus hardware, kitchen and general-purpose tools, with a focus on quality and craftsmanship. Since 1985, Veritas Tools has been the manufacturing arm of Lee Valley, making 250 woodworking products. Still a family-owned, Canadian company, it employs more than 1,000 people across the country.
Over the years, Tasse worked his way up to manager of operations, director of operations, VP operations and chief operating officer. Before accepting the COO role, though, Tasse decided he should get an MBA. As he told his bosses at the time: "I feel I need this level of education because I've come through operations, but I've got to be able to communicate with marketing and merchandising and manufacturing. I don't want to cut my teeth at the frustration of others. I want to be able to have a supportive and collaborative conversation."
In 2011, Tasse graduated with his Executive MBA. He calls the Smith program life-changing. "I could relate almost every ounce of academic content to my work at Lee Valley, talk to my team about it and apply it in real time," he says.
As he was moving up in the company, Tasse says having the unwavering support of the company's leaders—including Leonard Lee, Robin Lee and his wife Lucie Robitaille, chief customer officer, and CFO Iain Campbell—made a big difference. "I'm emotionally connected to Lee Valley Tools," says Tasse. "There have been opportunities over the years for me to move on, but what kept me here were my personal relationships and the runway that the Lee family provided me to have an impactful, positive influence on Lee Valley Tools."
Discomfort zone
While Lee Valley has developed a devout following of tool lovers and do-it-yourself diehards, Tasse's move to the president's role in January of this year comes as the company is at—in Tasse's words—"a significant crossroads."
"Going into our 44th year, we are a specialty retailer that has an extremely strong, emotional following of customers," he says. "Our customers love Lee Valley and they come into our stores to talk about their gardening and woodworking projects." But now, the company is looking ahead to a new base of customers. As its core baby boomer shopper ages, it's trying to attract the younger millennial generation.
As part of a long-term strategy that began around five years ago, Tasse is overseeing the modernization of Lee Valley and appealing to a new generation of woodworking, gardening and DIY enthusiasts. "Leonard Lee created a brand that is about quality and principles . . . That's core to who we are and that's amazing," says Tasse. "But now, we're focusing on the mechanics of retail: How do we take [our brand] to market, how do we connect with customers, how are we fulfilling orders?"
A key tool in the modernization toolbox is Lee Valley's digital transformation, initiated back in 2014. What started as a website refresh became a complete back-end systems rebuild, along with new software tools, new photography for 30,000 products, modifications to processes and on and on. "It crippled us," admits Tasse. "It was so painful." Internally, the organization was stretched extremely thin, with staff doing double duty. Two years into the project, Lee Valley parted ways with its developer and essentially started from scratch. "I remember staring outside my window, thinking, 'what have we done?' " recalls Tasse. But, as a leader, his perseverance kicked in and his message to staff was, "This is the discomfort zone and we're going to get past this."
Fast-forward to October 2019, when the new website (leevalley.com) finally launched, complete with a new design, new product photography and descriptions, enhanced e-commerce capabilities, educational videos, articles and other content. At first, it wasn't exactly a hit—longtime customers initially pushed back. However, that's to be expected when introducing new technology, as shoppers are generally uncomfortable with change. "We predicted a two-year recovery from that deployment," says Tasse.
And then COVID hit. All of a sudden, people were locked down, they couldn't go shopping and they were looking for things to do around the house. That meant Lee Valley customers got used to the website rapidly.
Another leg on the stool that Tasse has focused on overhauling is marketing. Lee Valley is trying to connect with a younger demographic on an emotional level. In the past, the tool was the hero in advertising. Now, Lee Valley is celebrating people working with their hands, through the new brand platform #letsdosomething. The idea is to inspire people to make things and be proud of their accomplishments, even if they're not perfect.
For example, a video that launched last year shows a towel rack and the rod falling off, a wardrobe with doorknobs that don't align and wood posts being thrown into a fire pit. The narrator talks about failed projects and tells the audience, "You will get better." The spot ends with the line, "But no matter how good you do, the doing always feels good. Let's do something."
"The majority of our campaigns are now being built around inspiring people to get over their self-consciousness and enjoy working with their hands," says Tasse. "You think back to Grade 8 and the clay ashtray you made for your grandparents. You came home with it proudly, saying, 'Look at this. I did this.' That's the moment that Lee Valley wants to help facilitate for our customers." In September of this year, Lee Valley won the retail marketing category award in the Retail Council of Canada's annual "Excellence in Retailing Awards".
Meanwhile, there's another generational shift happening at Lee Valley, and it's within the company. Tasse is rebuilding the senior leadership team, as the majority of these leaders have retired or are near retirement. "That is common in a second-generation business—there is this succession turnover," says Tasse. "It's one thing if you replace one [member] of your senior leadership team because they're supported by the rest of the team. There is some level of continuity. But the majority of our team is being replaced, so it's a pretty tough task."
In the grand scheme of things, Tasse has been entrusted with the generational transfer of the brand. As the father of two university-aged sons, though, he's got his own footsteps to be followed. Both of his sons have had multiple jobs at Lee Valley, from cutting grass at the distribution centre, to being box makers, to doing packaging and assembly. "They are putting in their time to understand the business," says Tasse. "My older son is studying business at Saint FX [St. Francis Xavier University]. The running joke is, 'if my dad can do it, I can do it.' "
---
Tools of the trade
Woodworkers and gardeners prize Lee Valley Tools' well-made products. Here, Jason Tasse breaks down what makes three popular items stand apart.
---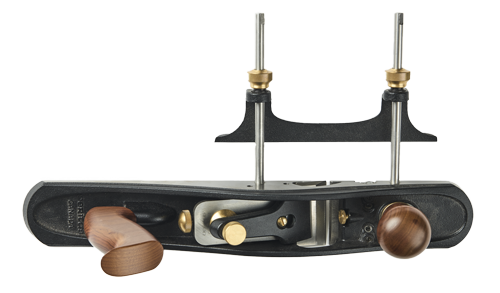 Jack Rabbet Plane
"This is a magnificent expression of Lee Valley's innovation and domestic manufacturing capabilities," says Tasse. "It's one of our most complicated and stunning hand planes and was featured on the Discovery Channel's Manufactured series."
---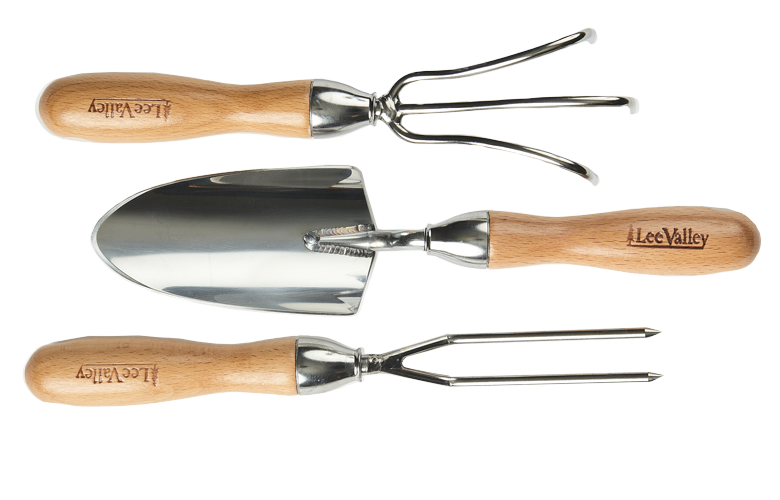 Garden tools
"These are a great example of how Lee Valley sets itself apart in the garden tool market—heirloom garden tools designed to last a lifetime," Tasse says. "You will not find these at your typical grocery store and seasonal garden centre."
---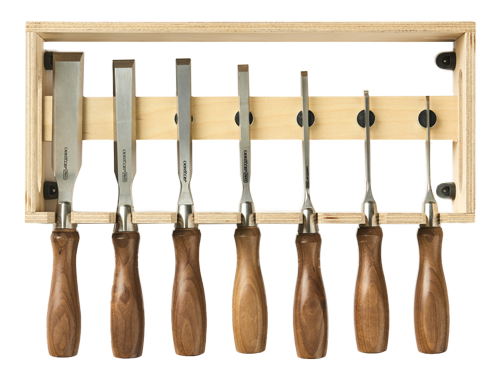 Chisels
"These are made with a proprietary steel, PMV11, an industry-first, unique steel that holds its edge longer while remaining easy to sharpen," Tasse says. "The handles are made with a torified (cooked) domestic Canadian maple."
My other CV
Hometown: Ottawa
What was your first job? Working for our local butcher. To this day, I remember his name: Roger. He was a nice fellow, pleasant and hard-working. I am sure he gave me the job more for my benefit, at 15, than his.
Favourite all-time books: The Goal by Eliyahu Goldratt and The Five Dysfunctions of a Team by Patrick Lencioni.
Favourite movie ever: Invictus. We studied Nelson Mandela as the ultimate transformational leader in business school, and this movie is a wonderful depiction of how he leveraged the Springboks to unify a nation—despite all opposition.
My motto is: Appreciate. Work hard. There is always a way forward.
Best Smith memory: My class team and the gift of self-awareness relative to my team. To this day, the imprint of my team is like the movie A Beautiful Mind. I take their personas, strengths and points of view with me as I process challenges.
What's the best advice you ever got? Take the time to understand others' perspectives, figure out where the other person is coming from before you act/respond/judge. Assume positive intent.
My favourite travel spot: Home. The more I travel, the more I love to return home to Ottawa, Canada.
What's on your playlist right now? Luke Combs, Eric Church, and some Motley Crue.
My idea of perfect happiness is: Sitting around a campfire, with my wife and boys, laughing and enjoying the moment together. All the turbulence of everyday life is not present and you can feel the wonderful memory of being together as a close family.