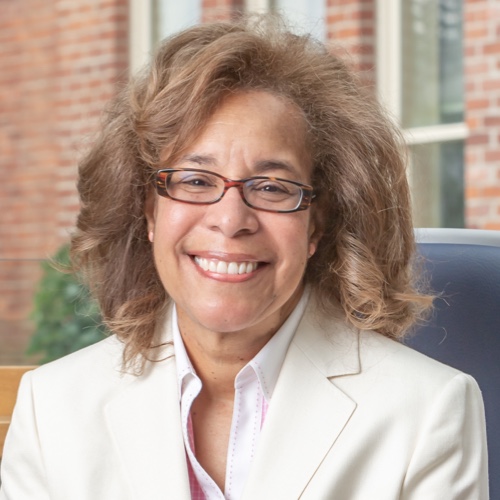 I am excited to share my first Smith Magazine message since beginning my tenure as dean on July 1. I've had such a warm welcome from the Smith community, so let me start by saying, Thank you!
At the end of September, I had the pleasure of participating in three virtual alumni town halls. It was a chance for us to get to know each other (you asked great questions!) and I look forward to more events—hopefully some in-person—in 2022.
Something that struck me during my first 100 days on the job is the need for Smith to engage our alumni community more deeply. Some of you are already very involved—speaking to classes, hiring our talent and leading our alumni chapters, and for that I am grateful.
As we look ahead, we also need your help to secure additional experiential learning opportunities for our students across programs—such as capstone projects and internships—to ensure our students graduate with more real-world experience. This initiative, encompassing both work-integrated learning and experiential learning, is ramping up, so stay tuned for more on how you can get involved.
Your guidance as alumni is invaluable to our students, and I would love for you to support them through mentoring. Signing up is easy. Just go to your account on our alumni platform, SmithConnect.com, and edit your profile settings to indicate the ways you are willing to help. These can include mentoring a student, having a coffee chat or providing networking opportunities.
We would also love for alumni to share their experiences and career journeys with our students (both undergraduates and master's students). If this is of interest, let our Alumni Engagement team know at smithalumni@queensu.ca.
I look forward to getting out of Kingston (despite its beauty) and travelling across the country (soon!) to meet as many of you as I can. In the meantime, I invite you to reach out to me directly with your ideas for how we can continue to engage the alumni community, support our students and enhance the impact of Smith around the globe.
Wanda M. Costen, PhD
Dean
Smith School of Business