Every year, a small group of Commerce students patiently grows a seven-figure portfolio. And yes, they're beating the market.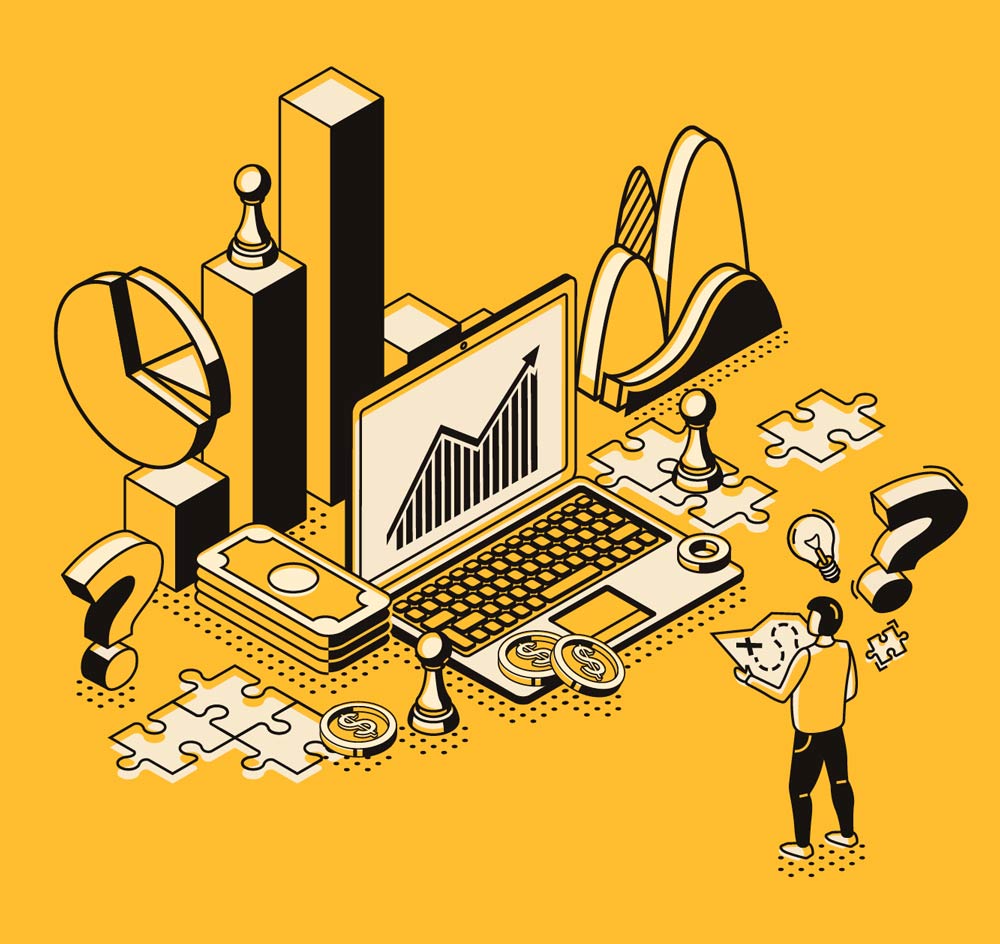 It seems like an ordinary board meeting. A handful of people in business attire enter. Executives give an update on the last quarter. They talk about investment performance and strategy. It all concludes with a budget discussion. Just another day on Bay Street, right?
Except this is Union Street in Kingston. And this isn't just any corporation, and those aren't just any executives. They're Commerce-student members of the Queen's University Investment Counsel, or as it's usually called, QUIC. The money, however, is as real as it gets—$2.1 million in Canadian and U.S. equity investments as of mid-July. When these Commerce students make savvy decisions, those investments go up. When they make bad ones . . . well, they could lose big.
"When I meet with the QUIC executive teams, it is astonishing to see the maturity and professionalism they bring to each meeting," says Lynnette Purda, professor and RBC Fellow of Finance, who works with QUIC students. "Their ability to discuss what's in the market and current events, their vocabulary . . . it's like they're already an active part of [the financial] industry."
But how did a once-tiny student club evolve to become a professional multimillion-dollar organization that contributes both educational and job opportunities to its student-members and financially to the very institution they attend? It all started nearly 20 years ago with a question.
Early returns
As Francis Baillargeon, BCom'04, peered out into the troubled job market—recovering from 9/11 and the tech bubble burst—he wondered: Why didn't Queen's have a stable, enduring investment club, the kind that might help him and his peers get jobs in this tough economy? Such clubs had existed in the past but, inevitably, people would sign on for an eight-month term. Once summer hit or work opportunities arose, their interest moved on.
So, Baillargeon and Andrew Gubbels, BCom'04, began to have conversations within the school to set up an investment club that could stand the test of time. They wanted to find out why past clubs had folded and what connections were needed to ensure long-term success.
"We started by asking people for a 12-month commitment and structured it so there was coverage and accountability," says Baillargeon. "We wanted to ensure it was small enough that people felt accountability but large enough that we had a critical mass." Baillargeon and Gubbels also wisely built succession planning into the structure. Students new to QUIC would start out as analysts, then become portfolio managers as they moved through their degree. Finally, a select few would reach executive positions in their last year of study.
It was a fine foundation. But one more piece was needed: alumni involvement. That would help QUIC members find jobs, among other benefits. "We recruited for culture, adding people who felt the need and obligation to carry the key principles forward and contribute to a meaningful alumni network," says Baillargeon. The club debuted in the 2003-04 school year.
In the years ahead, QUIC remained intact and its reputation grew. Alumni like Baillargeon and others kept connected to the club, becoming mentors, advisers and supporters. Within the school, meanwhile, word spread. Upwards of 90 Commerce students applied each year for the seven or eight QUIC analyst jobs available.
One of those successful applicants was TJ Sutter, BCom'10. A friend had encouraged him to attend QUIC's annual general meeting. As he heard students rattle off their job and placement destinations—Goldman Sachs, Morgan Stanley—Sutter decided he would do anything to get in.
Fast-forward a few years and, after working his way up from analyst for the mining sector, Sutter became QUIC's chief strategy officer (CSO), one of three executive positions. "As CSO, you're responsible for deciding underweights and overweights to various sectors and weighting towards equities versus fixed income versus cash," says Sutter, chairman of QUIC's alumni council last year. "You're constantly assessing your positions, how they're performing and asking if this performance is what I expected, and using that feedback to drive return forecasts."
It's a busy enough job in a normal year, and the 2008 financial crisis was still fresh in people's minds when QUIC took a significant leap forward in 2010. Up until then, students had managed a mock portfolio. No actual money was invested. That changed in the fall when QUIC started managing a $500,000 fund. It had been seeded by Smith, with some additional money coming from student fundraising and alumni donations. Finally, QUIC was dealing in real money.
"The financial ask began with a conversation with students. They were looking to expand that operation and enhance their knowledge," recalls Peter Copestake, Artsci'78, who is an executive-in-residence at Smith. "The dean and I agreed it would be useful for students to get practitioner experience."
With the seed funding came some additional oversight and structure. QUIC added a board of directors, with Copestake as chair—a role he still holds today. This governance and oversight structure is part of what differentiates QUIC from student investment programs at other universities. It gives students broad discretion in their investment decisions and fund management initiatives while keeping a steady hand on the tiller.
Four years later, in 2014, a second fund was added thanks to a $500,000 gift from Mackenzie Investments. That allowed QUIC to hire more students and for them to develop their global investment expertise. Today, QUIC oversees two funds: the QUIC Canadian Fund (started with the initial 2010 Smith investment); and the QUIC-Mackenzie World Equities Fund.
Paying dividends
With a consistently positive rate of return, the assets managed by QUIC recently surpassed the $2-million mark. Ever since September 2010, when the club started managing real money, QUIC has outperformed the market. A dollar invested in the QUIC Canadian Fund in 2010 earned 16.8 per cent more than it would in the S&P/TSX through February 2021.
Those returns are important too. A portion of the proceeds earned by QUIC's activities are reinvested in Smith and there are financial goals set each year by the executive team on those proceeds. (As of February 2021, QUIC has returned $335,900 in dividends to the school.)
Behind the money is a team of up to 40 hard-working Commerce students led by a three-person executive team and guided by alumni representatives and their board, including Copestake and Purda. Both have been involved with QUIC since its beginning. That's not to say things haven't changed. Each new group of Commerce executives tweaks the strategy and club operations.
Like any organization, QUIC has also had to face its shortcomings. In October 2013, QUIC executives were invited to speak to school's advisory board. After a brief presentation, came a question from Sharon Ranson, BCom'80: Why did QUIC have just one female member?
Inclusion was an important topic to Ranson, who has had a lengthy career in the finance and investment sectors. "From that conversation, and working with Queen's Women in Leadership, we launched a joint event focused on careers in the investment industry, encouraged a more inclusive QUIC application process and promoted greater representation in future QUIC cohorts," she says.
It was a coming-of-age moment. QUIC had to start thinking of itself like an employer and this meant considering topics like diversity in hiring. "Diversity is a bigger, broader topic than just ensuring women are represented, but in the years since the change was made, QUIC has become a lot more diverse. I think that's very positive," Ranson says.
In more recent years, Irena Petkovic, BCom'19, has helped attract women to the club through the QUIC-Burgundy Women's Investing Series. "Prior to my internship, I thought investment jobs would be like The Wolf of Wall Street . . . macho and intense," she says. "But it wasn't. Everyone is open to helping you learn, and there's a lot of room for professional development."
The QUIC team has also grappled with a lot of the same issues their colleagues in the finance industry have faced: balancing sustainability and financial considerations, weathering economic storms and converting their operations to remote work when pandemic lockdowns began last year. "The prior executive did an amazing job last year—as the world shut down, QUIC kept going," says Jamie Bennett, Comm'22, this year's CEO. "As we get together this fall, we're looking forward to bringing back in-person events and strengthening relationships with the broader Queen's community."
Whatever changes may occur, the culture cultivated in the early days of QUIC remains its defining feature. "The alumni engagement is a testament to how impactful this is for students," Purda says. "They keep returning and giving, whether financially or of their time. It doesn't stop with graduation."
My QUIC Experience
Five alumni recall their time on the investing front lines as students.
---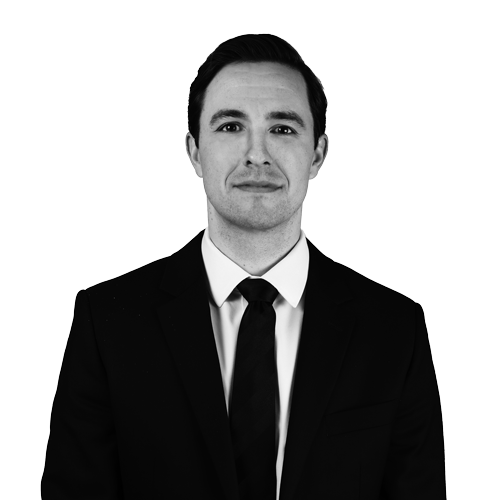 TJ Sutter
BCom'10
Connor, Clark & Lunn Investment Management
"The thing I remember most about QUIC is the generosity of alumni. Past alumni who had high-profile jobs that I only thought existed in the movies would generously dedicate their time teaching and mentoring students."
---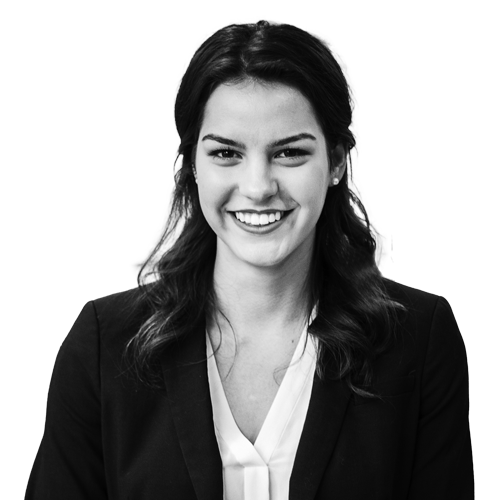 Irena Petkovic
BCom'19
Burgundy Asset Management
"During my second year, when I was applying to summer internships, I sent my resumé into a bank's applicant portal. Within three hours, I received an email from a QUIC alum inviting me to sit on the trading floor for a day. That demonstrated what people will do for you just because you share this connection. This person is still a mentor to me."
---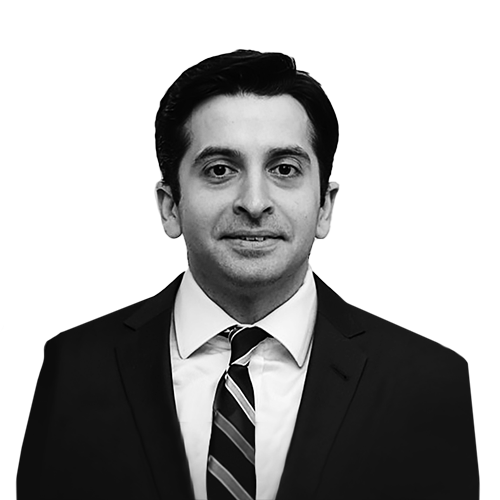 Mustafa Humayun
BCom'07
Sagard
 "QUIC taught me to seek out and learn from people who have had the benefit of different experiences. I learned from the best at QUIC and was fortunate to be a part of a community that has stayed with me after I graduated."
---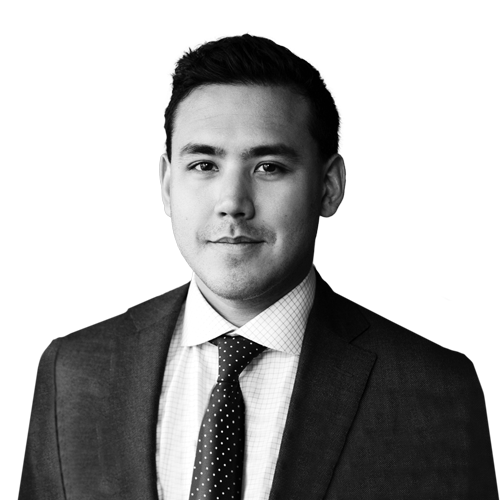 Andrew Iu
BCom'11
Burgundy Asset Management
"Two of my best QUIC memories are: Our executive team of three working late into the night to interview and hire the new analysts while we were all on exchange in Europe; and receiving and depositing the $500,000 cheque that began [QUIC's] real-money investing."
---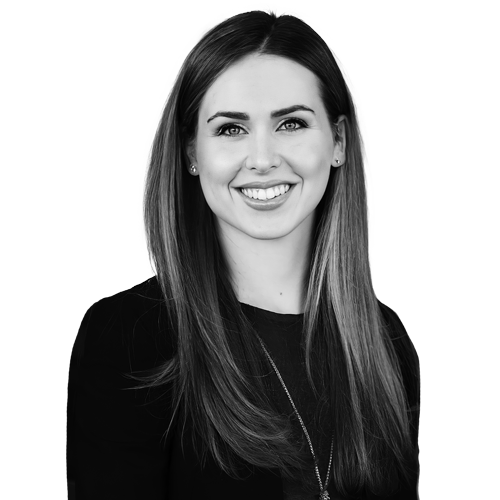 Laura Heaphy
BCom'08
McKinsey & Company
"QUIC taught me the importance of always having a point of view on an investment, including how to quickly develop an in-going hypothesis and how to leverage research to validate or refute those beliefs."