Inspiring international impact
Nuša Fain takes the helm of Smith's Master of Management Innovation & Entrepreneurship program.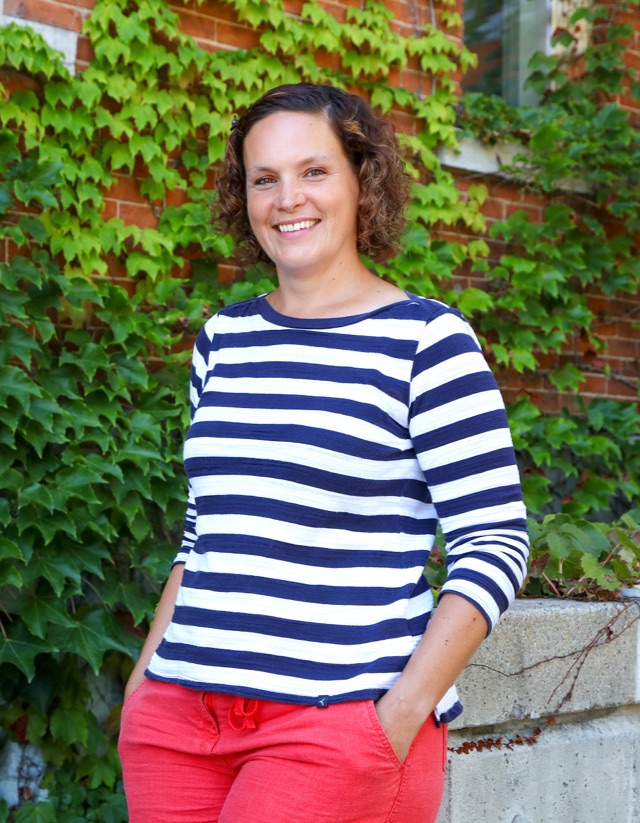 Nuša Fain, the new director of the Master of Management Innovation & Entrepreneurship (MMIE) program, describes her journey to Smith as a winding road. From her tiny hometown in Slovenia, to Glasgow, Scotland, and finally to Kingston, she has found niche ways to integrate her background in marketing and mechanical engineering.
"I'd always felt I had competing identities since I'm passionate about both industrial sciences and creative arts," Fain says. "The intrapreneurship space in Europe allowed me to grow those interests in tandem."
After Fain spent eight years teaching and doing industry-facing research in Glasgow, her family was on the lookout for their next adventure. With their sights set on Canada for its globally renowned innovation space and, of course, the snow they couldn't get in Glasgow, Fain set out to discover how her unique combination of skills could fit into Canadian higher education.
After several conversations with Smith faculty, Fain joined the school as an assistant professor in 2018. "It was serendipitous," she says. "When I came to Smith and the MMIE program, my identities didn't feel like they were competing anymore. It felt like coming home."
Since its inception in 2015, the internship-based MMIE program has offered experiential learning and one-on-one mentorship opportunities to students with a vision for starting, growing or driving new ventures. Primarily virtual (even before the pandemic), with three on-site boot-camp-style sessions, the MMIE program has 130 current students. They range from 20 to 56 years old and hail from more than 25 countries.
Fain took over as the program's director in April, replacing Shari Hughson, who stepped down to join an emerging social enterprise. In this new role, Fain is working with other MMIE faculty members to build a comprehensive tool box of resources for students to reference when they're off-site. "This will allow us to facilitate more personal coaching sessions to help students and their projects grow without spending valuable time on smaller items we can easily provide in a project guide," Fain explains.
In the long term, Fain's dream is to establish the MMIE program at multiple international campuses. Thanks to the diverse makeup of each year's student group, the program will only increase its impact in the years to come, she believes. "Our students are changemakers," she says. "There's no limit to what they can accomplish, and I'm thrilled to play a part in ushering their inspiring ideas out into the world."