New issue of Smith Magazine is out
Posted on December 1, 2020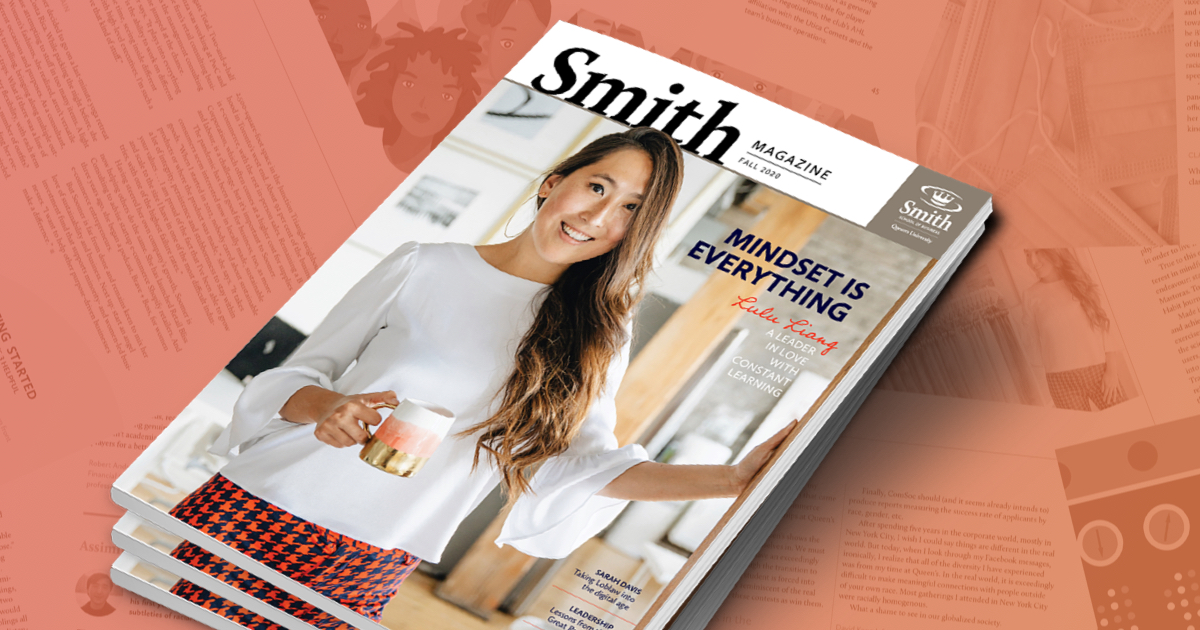 Kingston, Ont. – The latest edition of Smith Magazine is now out in print and online. 
Highlights in this issue include:
Leadership lessons from the Great Pandemic of 2020: Professor Julian Barling on the essential leadership skills we can all use right now.
The president's choice: 

Sarah Davis, BCom'89, is putting big data into the shopping cart of Loblaw Companies.

A mountain to climb:

 In an excerpt from his new book, Michael Schauch, AMBA'07, writes about his attempt to climb a ghostly peak in Nepal.

Mindset is everything: 

Lulu Liang, BCom'14, on the joy of learning, and leading the global expansion for Luxy Hair.

Hidden leaders:

 Professor Tina Dacin, the Detroit Water Crisis, and the value of "institutional custodians".
Plus:
Learn how Kristi Soomer, AMBA'09, created sustainable clothing brand Encircled (with help from a broken suitcase); how Steve Beauchamp, MBA'99, turned Paylocity into a $7-billion American HR powerhouse; and find out which Smith alum is keeping the beat for a rising Canadian band.