A leader in love with constant learning
Lulu Liang, BCom'14, Artsci'14, jumped into the CEO spot of Luxy Hair at just 25. Now she's leading the company's global expansion (and launching her own business, too).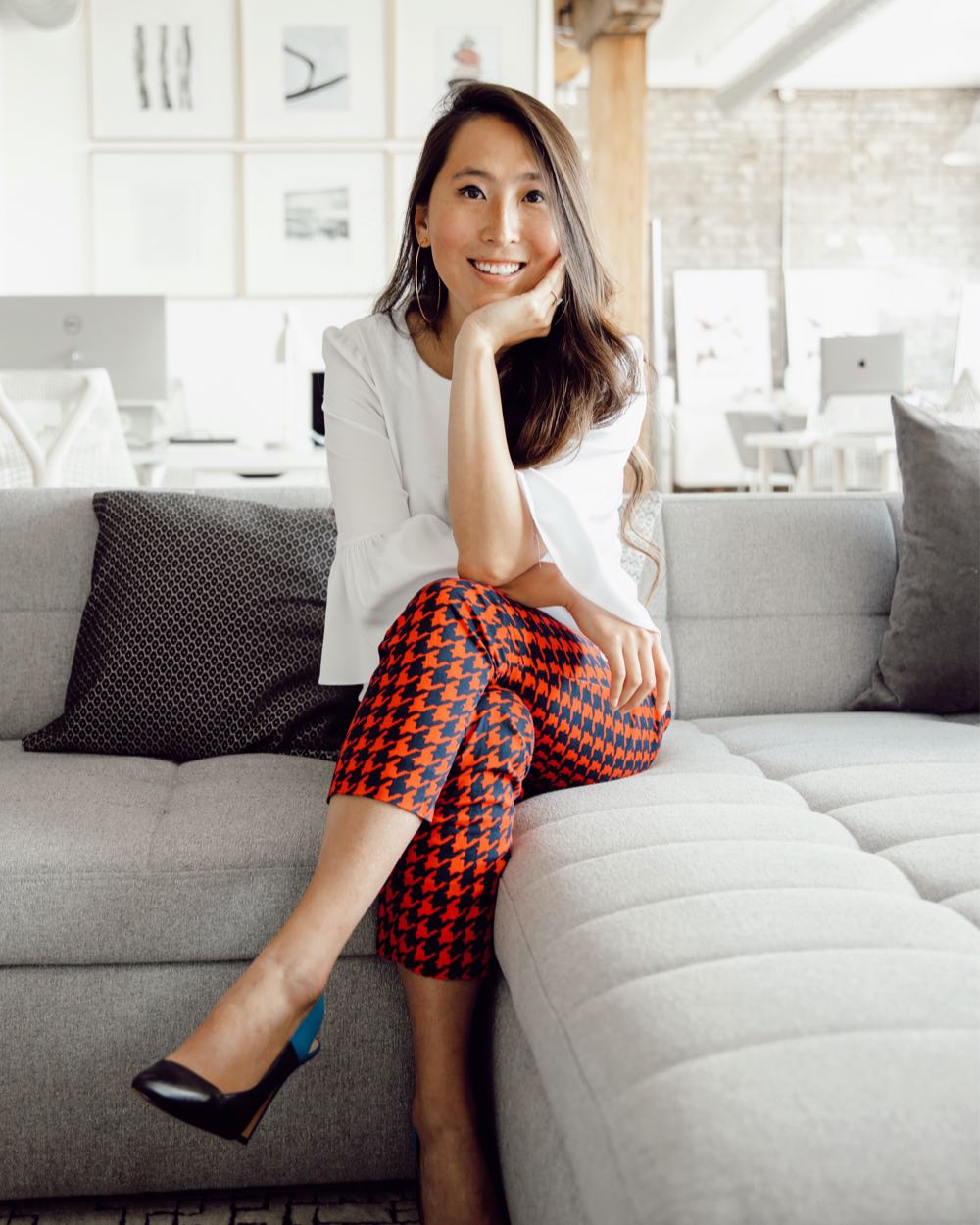 For Lulu Liang, mindset is everything. If you focus your intention, and cast aside limiting beliefs that can hold you back, the world opens up, and so much more can be achieved.
This is how she completed two full bachelor degrees at Queen's in four years. Moving into her third year of Commerce at Smith, Liang decided she wanted a degree in mathematics as well. To make it happen, she took summer courses, studied French through the federal government's Explore program and, in her final semester, completed 10 courses, many of them in math, after finishing most of her Commerce requirements earlier in the year.
Looking back, Liang says, "it seemed easy, but I know that when I was in it and working on all those courses, it was pretty difficult. I crammed a lot into two years. But I knew four other people who were also working on two degrees at once, and I thought if other people could do it, I could, too."
It's this drive and ambition, coupled with a strong belief in being an "infinite learner," that helped propel Liang at age 25 into the role of CEO of Luxy Hair, a multimillion-dollar e-commerce beauty business and hair extension brand that has grown to 300,000-plus customers in more than 165 countries, with a social media following of more than four million.
Toronto-based Luxy offers a wide variety of hair extensions and accessories, with the goal of making women feel good about how they look. Made of 100 per cent human hair, the extensions are intended for everyone, not just celebrities (although the company's list of high-profile clientele, such as Kim Kardashian, Bella Hadid and Hailey Bieber, is growing).
Since becoming CEO, Liang has expanded the Luxy team from two to 20, revenue has quadrupled, and she has worked hard to establish the company's presence among leading fashion and beauty publications. In 2019, the company made The Globe and Mail's list of the Top 50 Best Workplaces (fewer than 100 employees) and is also a certified "Great Places to Work" under the categories of Inclusion, Retail and Hospitality, and Managed by Women.
"I have this innate, internal thirst to always improve and never be satisfied," says Liang, now 27. "I love what LinkedIn founder Reid Hoffman said in his podcast Masters of Scale, while talking with [Facebook chief operating officer] Sheryl Sandberg: That the moment you think you are the best COO, you stop being the best COO. This idea, that no matter who you are and what you do, there is always room for improvement. There is always opportunity for more learning."
Good Morning Goodes Hall
Born in Beijing, Liang moved to Toronto when she was seven. Her parents, who didn't speak English well and left with a few thousand dollars in their pockets, wanted to provide a better life for their daughter and also wanted to have another child, which was illegal under China's one-child policy at the time.
"I would say I had a very stereotypical, first-generation, Chinese-Canadian childhood, with a strong focus on education," says Liang, who has a younger brother. "We lived frugally, found furniture on the streets, sometimes lived with cockroaches. I worked really hard to get the best grades, and knew that before I could go out to movies with friends, I would first have to wash the dishes for a month."
At the top of her high school class, Liang was drawn to the prestige of the Commerce program at Smith. She loved the intense camaraderie and competition among her peers. She can remember many nights working till 4 a.m. in Goodes Hall, and counts her role as co-chair of the Queen's Retail Forum (QRF), known then as Queen's Business Forum on the Fashion Industry (QBFFI), as one of the highlights of her time at Smith.
Management consulting firm Accenture recruited Liang during her fourth year, and she began the next fall, after a summer of travelling throughout Asia. She spent two years at Accenture, tasked with strategy for Fortune 100 tech companies and retailers. But she was deeply unsatisfied and went looking for a better fit, somewhere she could be herself and that would push her in new directions. She found that at Luxy, whose founders, Alex and Mimi Ikonn, had created a workplace culture focused on personal growth and learning, with reading being a significant part of that culture, as well as mentorship opportunities. Liang started in 2016 as an operations assistant.
"I had no idea what hair extensions were when I first started, but I had followed Alex and Mimi on YouTube and Instagram. I felt connected to what they were presenting and their focus on self-growth and entrepreneurship," says Liang.
Alex Ikonn says he was immediately impressed by Liang's drive and her ability to go above and beyond. Even during the application process, Liang chose an unconventional approach, submitting a YouTube video instead of the traditional CV and application form, and presenting a competitive analysis and three-year strategic road map during the interview process.
"She was really an owner from the start. One of our values in the company was extreme ownership, and Lulu definitely exemplifies that," says Ikonn, who left Luxy Hair and sold the business to the U.S.-based Beauty Industry Group in 2018. "As a leader, she is caring. She both cares about her staff and leads them, and she excels in operations and efficiency."
Set on being a linchpin—someone who is indispensable to the organization, according to author Seth Godin— Liang quickly moved up the ladder, becoming operations manager within one year, general manager soon after, and then CEO. As leader, Liang strives to continue what the Ikonns started, placing a lot of weight on learning and personal ownership among employees, and at the same time, bringing her own leadership style to the table.
"I have high standards and expect a lot from my team. This is because I also expect a lot from myself," says Liang. "But I also think I am flexible and approachable and very much open to feedback."
Liang says she spends a great deal of time thinking about her employees and how to work with their strengths and help them to be confident in their work. On the ground, she regularly coaches staff and offers many opportunities for feedback, both about internal processes and her own leadership. Lunch-and-learns, plus a monthly book club, team offsites, and other perks, such as healthy office snacks, are all part of the Luxy job package.
"The most important things for me are to build a great company and a great culture," says Liang. "When you invest in people, the business grows organically."
The Joy of Journaling
It's clear the successes are many, for both Liang and Luxy Hair. Even during the COVID-19 pandemic, business has boomed, she says, and she expects more growth for Luxy within the $5-billion global hair-extension industry. Future plans include more investment in building the company's international presence, broadening Luxy's appeal to an older market (currently, millennials drive sales), and working on an expansion into the broad hair category, which includes hot tools and hair care.
But, this doesn't mean it all comes easy. There have been challenges along the way.
Working at Accenture and dealing with disillusionment plagued Liang. And in 2018, when the Beauty Industry Group acquired Luxy, she struggled with balance, essentially putting aside her own life and working long hours to complete the sale and to keep expanding the business. She had moments, she says, when she wanted to escape and leave it all behind.
"I struggle with being present and with anxiety," Liang says. "I didn't experience it at Queen's, but as soon as I was thrown into the work world, it was there, and there were strange physical symptoms that doctors couldn't figure out and which I eventually attributed to stress and anxiety."
Over the years, Liang says journaling has been an important tool for her. She makes a point of working through her thoughts on a regular basis, and writing out her weekly, monthly, quarterly and yearly plans and visions. This is part of her self-growth philosophy—a conscious and deliberate effort to become more self-aware in order to live intentionally and improve in all areas of her life.
True to this effort, she used the stress of 2018, and her interest in mindfulness and journaling, to spearhead another big endeavour: starting Evergreen Journals, with her close friend, Allie Mastoras. Together, they launched the company's first product, the Habit Journal, in May of this year.
Made in Germany, the journal helps people observe their habits and achieve their goals with simple, daily affirmations and tracking exercises. In the journal's introduction, Liang and Mastoras detail the science behind habit-tracking and then provide a road map for users, which includes defining a vision, breaking that vision down into goals and habits, and then setting three habits per month. Tracking is the next step, asking users to spend five minutes a day reflecting on their progress, expressing gratitude, and planning for the next day. They then encourage monthly and quarterly reviews.
"When you are able to make things a habit, so you do things unconsciously, that's when the real magic happens. There's the exponential effect of making a few little changes—like meditation and journaling, for me. It's just so automatic for me now, and it makes a huge difference in my life," says Liang.
A side benefit of launching a company while also running one, says Liang, is that she appreciates even more what her staff at Luxy do for her each day, all the small and big things that contribute to smooth operations. She also knows that launching Evergreen is part of her bigger picture, a future that will, of course, include a life of learning, and likely more leaps into entrepreneurship.
Lulu Liang: My 5 fav business books ever
Lulu Liang gets through a book a week. As a busy CEO, how does she find the time? "I take advantage of the NET (No Extra Time) concept," she explains. "We all spend hours every week commuting, getting ready and doing errands like dishes and laundry. You can always find me listening to Audible during these times. Books are on average six hours long on Audible, and it's super easy to find an hour a day when you can listen while doing your daily errands." Here, she tells us about her favourite all-time biz books.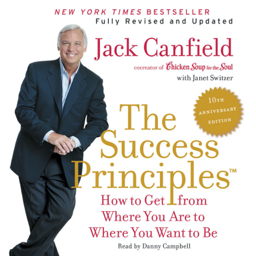 1. The Success Principles (Jack Canfield) My favourite book of all time. It's a great summary of all self-growth books. If you just did 20 per cent of what the book suggests, you'd be far ahead of the curve.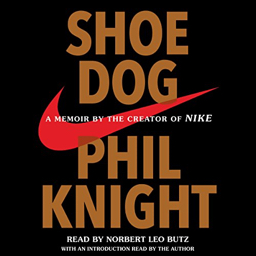 2. Shoe Dog (Phil Knight) Not sure if this is considered a business book, but it's the story of Nike told in such a captivating way. I couldn't put it down.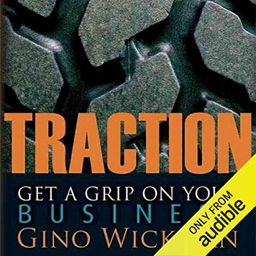 3. Traction (Gino Wickman) A step-by-step guide on how to scale your business and create seamless operations. All of Gino's books are great for entrepreneurs and leaders.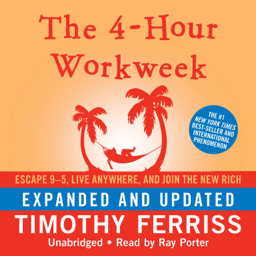 4. The 4-Hour Workweek (Tim Ferriss) A cult classic that definitely changed my perspective on business and work.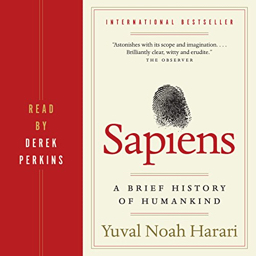 5. Sapiens (Yuval Harari) An incredible insight into human psychology and storytelling. Mindset is the most important thing in business, and understanding how everything is made up will lift your limiting beliefs.