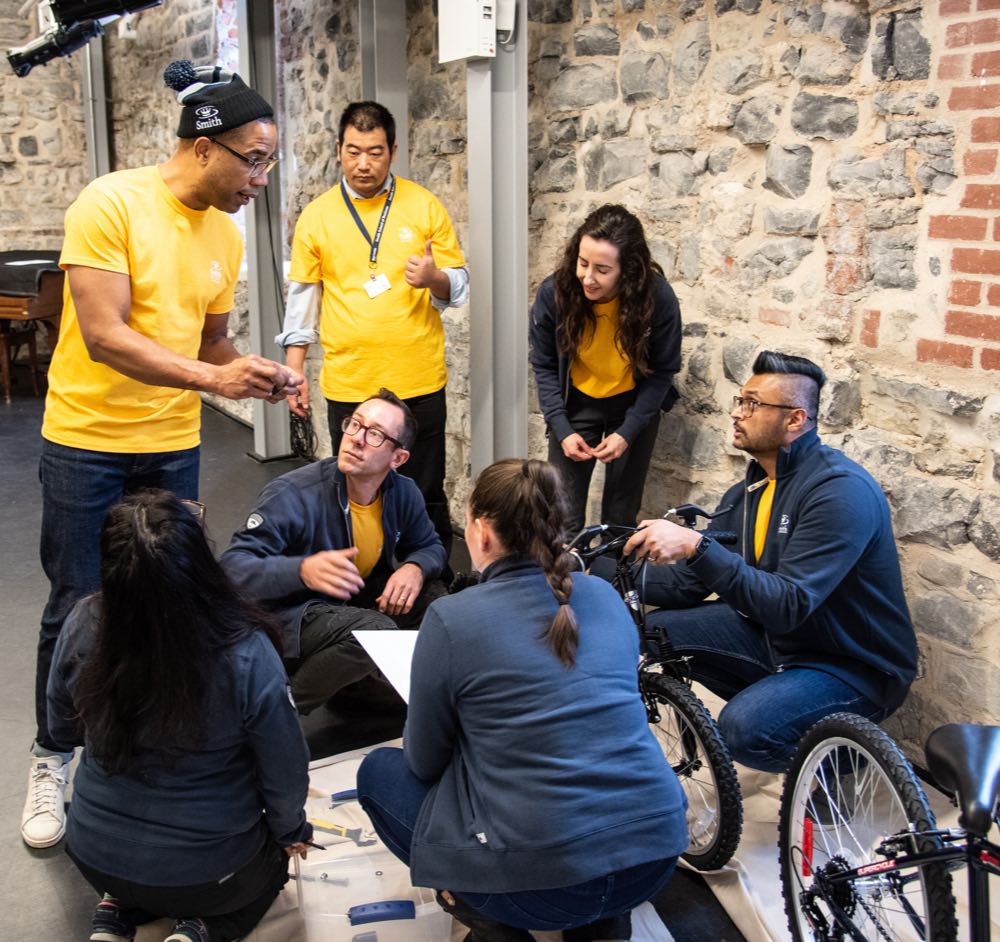 In February, just weeks before COVID-19 shutdowns, the Executive MBA class of 2021 gathered in Kingston for its Creativity and Innovation residential session. One activity during the week-long session let students apply team building and collaboration skills they learned in the classroom.
How exactly? Through a fun, but not-so-easy, bike-building challenge in which teams of students had to work together to build children's bicycles from scratch. Parts were distributed among various buckets in a room at the Tett Centre for Creativity and Learning. Teams had to figure out how to get tools, parts and put the bikes together as fast as they could.
"Surprisingly, it was not just chaos," says Kevin Abma, EMBA'21. "I really enjoyed seeing how individuals leveraged their skills to accomplish a problem that was new to most of us." In total, 18 bikes were put together and donated to the YMCA of Eastern Ontario.