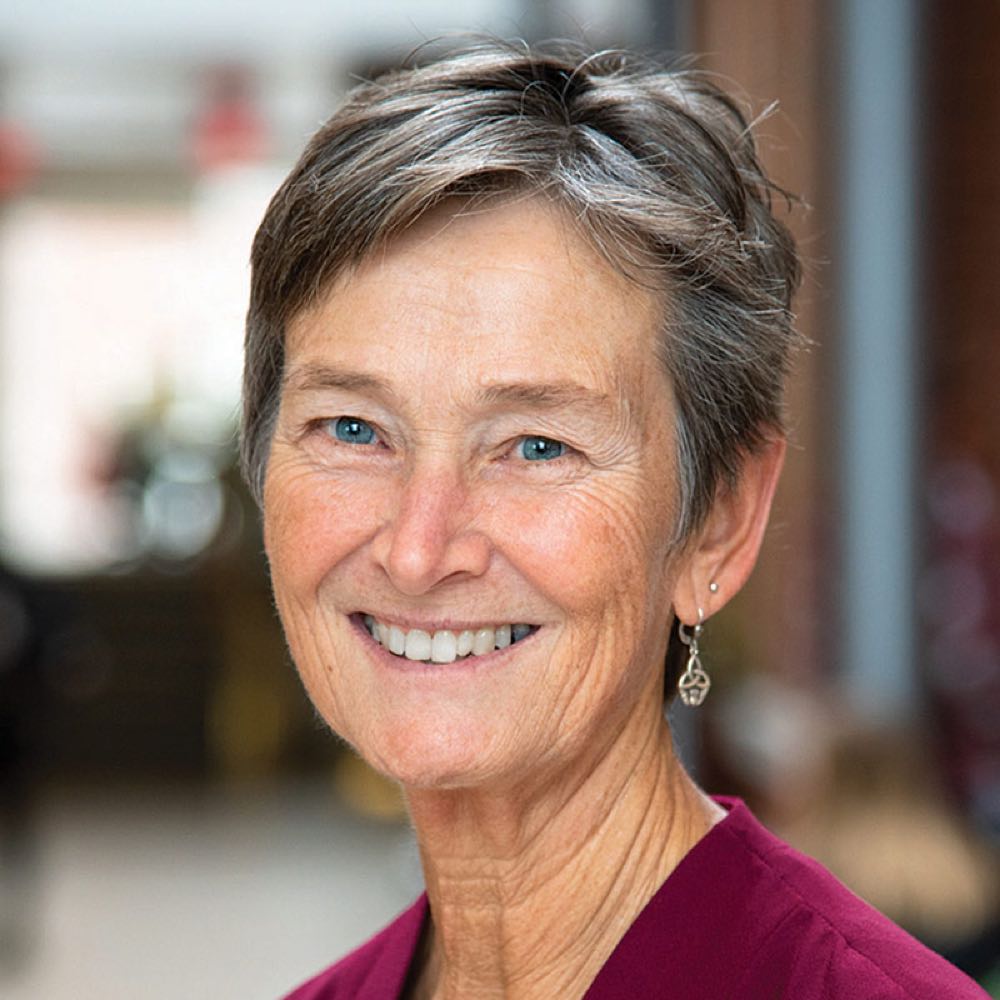 Over the past six months, I have been reminded of the power and importance of community. Countless examples have been shared with me of how the Smith community is making a difference and showing leadership during the pandemic.
Early on, Smith alumni were quick to step up to the plate and rally around those in need. Support took many forms, from donating and producing face masks to providing meals for front-line workers and helping community volunteers connect to those in need.
From the safety of our virtual campus, Smith students, staff and faculty supported businesses across Canada impacted by COVID-19.
In April, we partnered with the City of Kingston and Kingston Economic Development as part of a regional business support network. We offered resources and expertise to help Kingston businesses and not-for-profits adapt and navigate their way forward. Students applied their skills in research, strategic planning and digital profile-building, while earning academic credit and gaining valuable experience. Faculty mounted a "community classroom" to provide information and skills via free webinars, as well as supervising student projects with business partners.
During a summer where employment options were limited, Smith partnered with Mitacs to secure over 80 paid internships for students to assist companies and organizations looking to restore or modify their business operations disrupted by the pandemic—enabling students to earn valuable work experience while helping to bolster Canada's economic recovery. Faculty and staff provided mentorship, ensuring this important initiative could succeed.
In addition to providing support, community also means coming together to address challenges. In recent months, long-standing systemic issues of racism and exclusion within Smith and Queen's have been brought to the forefront by students and alumni sharing painful personal experiences. It is up to us, individually and as a community, to change attitudes and structures that have allowed inequities to persist, and to do so with intentionality. Progress requires substantial commitment and comprehensive effort throughout the school and the broader university community. We invited our alumni to help us with Smith's equity, diversity, inclusivity and Indigenization (EDII) initiatives and, once again, you stepped up.
To date, more than 90 alumni have signed up to help in many ways—from mentoring a student and speaking at events to supporting the alumni task force working group and providing advice as an EDII subject-matter expert.
We encourage you to follow our progress at smithqueens.com/inclusion.
It's with a tremendous sense of pride to see the positive impact of the Smith community coming together, making a difference, and contributing to a better future for our students and our school.
Thank you for your many contributions and for all that you do to make us a community.
Brenda Brouwer
Dean (interim), Smith School of Business