Steve Beauchamp, MBA'99, has turned a small Chicago payroll company into a $7-billion powerhouse that just keeps growing.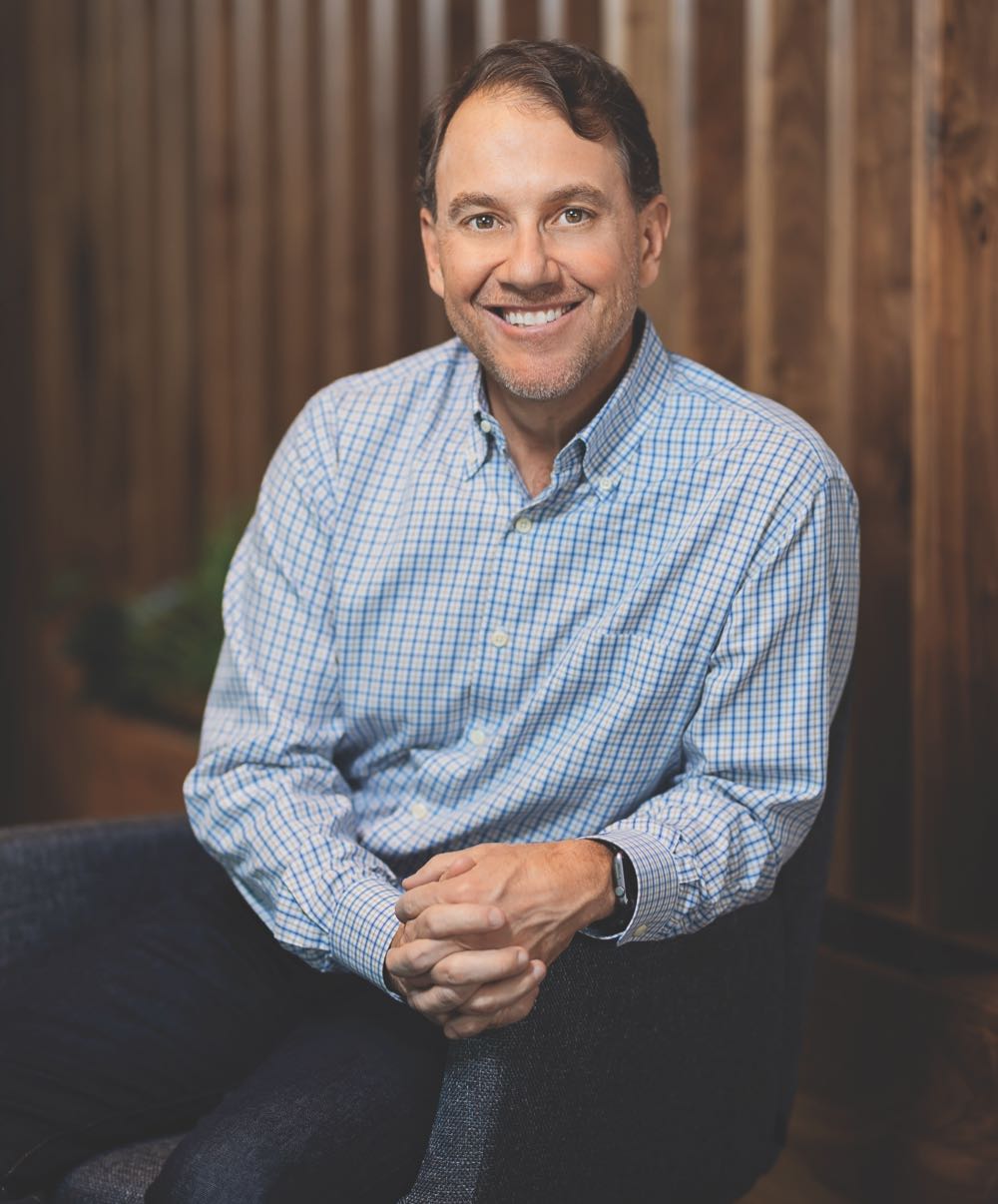 Anyone who believes human resources is a mundane profession where people take few risks hasn't worked with Steve Beauchamp, the Canadian-born chief executive officer at Paylocity Holding Corp. in the United States.
Beauchamp has taken his share of professional wagers—moving from big companies to small ones across the United States and embracing new technologies—before taking the helm at Paylocity about 13 years ago. Since then, he's turned the Chicago-area company into one of the largest cloud-based payroll and human capital management software providers in America.
When Beauchamp came to Paylocity—a decade after it was founded by Steven Sarowitz in 1997—the private company had just 100 workers and annual revenue of about US$15 million. Today, it's a public company with a market capitalization of more than US$7 billion, 3,600 staff and more than 20,000 clients across the U.S.
Since going public in 2014, Paylocity has seen compound annual revenue growth of about 25 per cent, with sales reaching nearly US$600 million in fiscal 2020. The increase was driven by a mix of new products and services and new customers. In April, in the middle of the COVID-19 outbreak, the company finalized a deal it had been working on to buy interactive video platform VidGrid, recognizing that video will become a bigger part of how companies communicate with staff in the post-pandemic world.
Beauchamp says his strategy is simple and should be applied to companies big and small: Pay attention to the customer. "It comes down to listening to our clients, finding problems they're trying to solve and finding innovative solutions," he says.
Starting big and going small
After graduating with a business degree from Wilfrid Laurier University in 1995, Beauchamp began his career in the Toronto office of one of the HR industry's largest companies, Automatic Data Processing Inc., best known as ADP. He started in sales, which he found difficult. "I'm not a natural salesperson. I'm more creative and analytical. So that was definitely a struggle for me," he says.
Beauchamp's father, Ray, a retired accountant for the Children's Aid Society in North Bay, Ont. (where Steve grew up), encouraged him to take the role regardless. "My father said that everyone should sell someday and know what it's like; feel the rejection and uncomfortable process of trying to convince people [to buy something]," Beauchamp recalls. It was smart advice, and the job turned out to be a great experience, he says.
His next move at ADP was into the operations side, where Beauchamp gained a deep interest in technology services, which would help to shape his future career.
After three years at ADP, Beauchamp left to get his MBA at Smith. His goal was to hone his leadership and technology skills for his next role. "I realized my path was going to be about leading people. That's where I got the most passion and energy and where I got the most success," Beauchamp says.
It was at Smith that Beauchamp learned some key leadership lessons he still applies today, including fostering a team approach, where people with different backgrounds, skills and goals work together. "From a leadership perspective, it's about truly understanding what people's objectives are, what motivates them and getting the most from a team as a whole," he says. "I think that [experience] changed my approach from that point."
His first job after Smith was at Payroll Central, a small, 12-person company in Dallas, a city he'd never been to before. He and his wife, Danielle, who graduated with a degree in teaching from Queen's in 1997, treated it as a new adventure.
"It was definitely a big risk," Beauchamp says of not just the move from Canada in the summer of 1999, but also the startup environment at Payroll Central after working at the well- established ADP. "It was a relatively small company in an environment I wasn't used to. I worked in payroll, but not in the U.S., so I had a lot to learn."
Payroll Central was then sold to Advantage Payroll Services in 2001, a Maine-based company that was bought by Rochester, N.Y.-based Paychex, a much larger company, a year later. Beauchamp and his growing family moved from city to city. He worked as VP of product management at Paychex for five years before being approached by Paylocity, a much smaller firm at the time.
It was another risk, and another move for the Beauchamp family, this time to the Chicago area. Beauchamp points out that his four children—now ages 13 to 20—were born in three different cities across the U.S.; one in each of Dallas and Maine and two in Rochester.
While the move meant more disruption, Beauchamp was attracted to working at a smaller, fast-growing company building its own payroll software technology from scratch. He came in as president and chief operating officer in September 2007 and moved to CEO within a year. His goal was to expand Paylocity both geographically across the U.S. and beyond payroll technology into areas such as employee benefits, rewards and time tracking.
From the time he took over until it went public in 2014, Paylocity's sales grew by about 40 per cent annually and its staff to about 1,000 employees.
Challenging times
The 2008-09 financial crisis was a big obstacle for Paylocity, in particular around raising money to fuel future growth. But Beauchamp says his team stuck with their expansion plan and was able to raise money and grow the workforce.
A smart move at the time was to hire people to work from home. That included not just people in sales roles but those in technology jobs such as software engineers. "That sounds commonplace now, but it wasn't 13 years ago," Beauchamp says. The hiring policy helped bring in top talent from other parts of the country to keep the business growing.
When the COVID-19 pandemic hit earlier this year, about half of Paylocity's employees were already working remotely, which gave the company a leg up on the transition to a fully remote operation.
The pandemic has been "the most challenging leadership environment that I've ever been part of," Beauchamp says, due to the combination of clients seeking advice on how to manage various programs and more of Paylocity's employees dealing with the challenges of working from home and caring for loved ones.
Paylocity's growth is certainly an achievement but Beauchamp says he gets a great deal of satisfaction watching the company's employees develop. Paylocity has won numerous awards for its strong workplace culture from, among others, the employer review site Glassdoor and the HR magazine Workforce.
"I discovered early that I love leading people and creating an environment where people can be successful. To see people grow in their careers is a huge sense of pride for me."
3 leadership tips from Steve Beauchamp
Last year, Steve Beauchamp was named to Glassdoor's list of the Top 100 CEOs in America. The ranking is based on employee reviews. With that in mind, we asked Beauchamp for his best advice on how to become a better leader.
1. Practise open, honest and transparent communication. This is a foundational component of leadership, Beauchamp says. "Do it in the moment. Don't wait for it to be perfect."
2. As CEO, you can't spend all of your time marketing what's going well to clients and employees, Beauchamp advises. "It's really important to find things that we can do better. The way to do that is to have conversations with a wide variety of people across the company to gain different perspectives and uncover what's happening in real time."
3. Hire a great team. "You have to look for people who are good at things you're not good at," he says. "You need a cultural fit, as well as the necessary experience."