Working with First Nations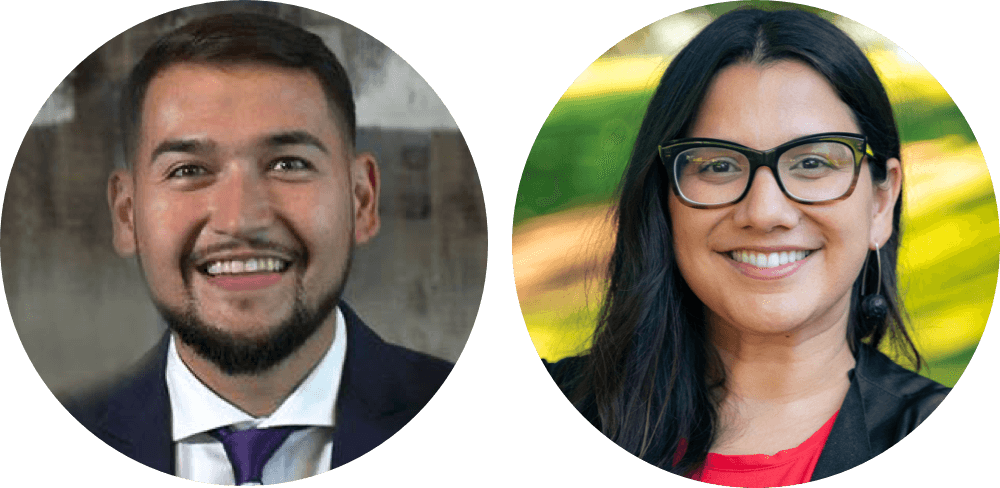 A unique initiative launched through Smith in September is bringing online business training to a First Nations community in British Columbia. Thirty-five members of the Xeni Gwet'in community are taking part in the 12-week program to earn a Certificate of Completion in Administration and Business Management through Smith's Centre for Business Venturing.
The pilot program sees participants work on projects that align with their community's strategic plan. For instance, they'll learn project management and strategic thinking skills that can be applied to areas of need within their community.
The program is led by Jonathon Araujo Redbird and Christina Tachtampa, both MMIE'20, of Redbird Circle, an educational training and consulting company with an Indigenous focus. Redbird Circle was their capstone project in the Master of Management Innovation and Entrepreneurship (MMIE) program. This is the first time the pair has had a chance to deliver their customized educational content to a First Nations audience, teaching alongside a handful of MMIE instructors and advisers.
"It's the medicine wheel," explains Redbird, who is of European and Anishinaabe (Odawa Ojibwa) ancestry from Wiikwemkoong Unceded Territory, of their educational approach. "Before we get into teaching about bookkeeping or marketing, we need to be able to start at the core. How do we bring the business world, our dominant culture . . . how do we swing the pendulum back to Indigenous values and philosophies, merging the two to create an elevated humanity?"
"How do you develop that balance between Indigenous and non-Indigenous ways of knowing, being and doing?" adds Tachtampa, who came to Canada from Greece. "What is the true meaning of reconciliation and building trust? That is a piece of our partnership that works well, balancing western and Indigenous world views."
Shari Hughson, director of the MMIE program, who already had an established working relationship with the Xeni Gwet'in community of 450, recognized the opportunity. "Each student will have a practical project that they will work through over the three months of the program to move them forward," she explains.