Can Businesses Really Be Social Change Warriors?
Yes, if they get the right people to the table and put the innovation in social innovation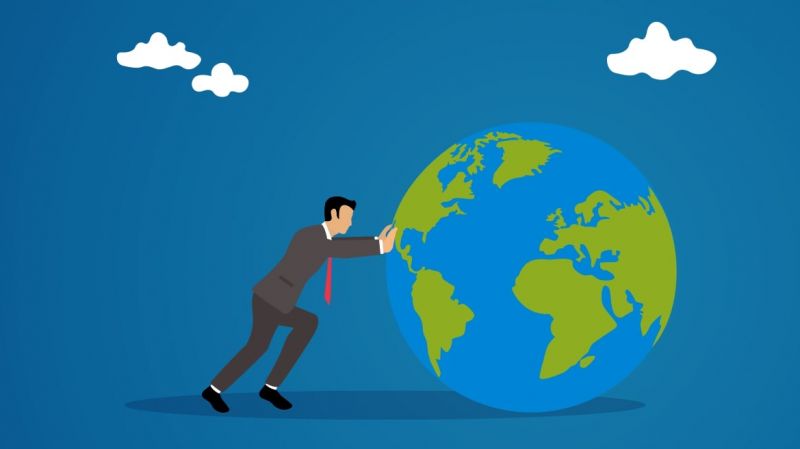 Considering how embedded corporate social responsibility (CSR) is in the business world, it's remarkable how so few CSR initiatives have much, if any, impact on real-world issues.
Is it all one big flood of greenwashing? Or are there systemic or design issues that hold back even well-meaning organizations?
Smith Business Insight recently convened an expert panel to explore this social impact conundrum. In the following excerpt from the proceedings, Paul Klein, CEO of Impakt, Melody Gaukel, senior vice-president at Proof Strategies, and Jacob Brower, Distinguished Faculty Fellow of Marketing at Smith School of Business, say organizations need to view CSR through the eyes of people with lived experiences and the lens of innovation.
Paul Klein: Corporate social responsibility (CSR) as practised today—the performative CSR 'lite'—is of very little value. What is of value is moving the needle on issues that matter to all of us. That is social change. But the reality is that companies that want to contribute to social change know nothing about social change or how to go about it. If you're a company and you have an IT problem, you find an IT expert. If you have a legal problem, you get the best legal experts. There are companies beginning to realize that social change is what matters, and they need social change expertise. 
The real social change experts are the people who have lived experience.
We worked with the Home Depot to create the Orange Door project, which focuses on ending youth homelessness. We didn't know anything about the issue as we've never experienced homelessness, so we relied on youth who have experienced it to help create the project. The design of the project, the colours that were chosen, all of it was based on their input. To their credit, the Home Depot is maintaining the direct involvement of youth with lived experience in what they do in this area.
This is not news; all the literature and experience would say that social problems are best addressed by people who have experience with those problems. And it's really no surprise that businesses aren't doing very much in this area because they don't involve any of the people who know best.
Melody Gaukel: This is also why businesses have the potential to do good things, because they can invest in finding the people and creating the programs that enable the changes that are needed. So there's a huge opportunity. Yes, there's a massive deficit right now but businesses are well positioned to help enact change if they actually want to, and it's on us as consumers and employees to hold these businesses accountable.
Klein: There are all kinds of ways of doing this right; it's not just hiring someone necessarily. It's about involving a range of people outside the boardroom in co-creating a company's response to issues that matter. There are a lot of different flavours. If you want to reduce risk, there's no better strategy, in my view, than to turn the important decisions about how a company responds to important issues to the people who've experienced those issues.
Jacob Brower: Look at organizations that have focused on innovation for the past 20 or 30 years. They introduced processes like design thinking that bring in an external perspective, and this changes the focus and mindset of the organization. But we don't view social responsibility as innovation. The more that it can be classified as innovation, the more it will get real attention.
We've seen the benefits of cross-functional teams. Why can't we see the same kind of benefits in this space [social responsibility]? It's because we don't treat it as innovation but as risk management; it falls into the legal department in many organizations rather than placed at the core of the business. It's something to avoid rather than something used to make the organization stronger with a future-looking perspective.
Until social responsibility becomes something we see as a way forward and not just something we have to just deal with, we're not going to get the right people in the room to make the right decisions.
To hear more from this conversation, watch the webinar "When Business Gets Political: How to Plan for Hot-Button Issues" on Smith Business Insight.