About the program
Every day as a manager, you're asked to make choices. Some bigger and more public than others, but they all add up. Over time it is your decision-making track record that establishes your reputation and impacts the future of your organization.
Is decision making an art or a science? The truth is, it's both. This 7-hour program will demonstrate how to blend intuition and analytics in order to select the best next move.
You'll leave with a practical framework, designed to help you avoid common biases to arrive at and implement decisions that are both effective and ethical.
In this program you will learn to:
Utilize different prescriptions for positive decision-making practices in the future based on learnings from other successful managers and business leaders' decision making 
Discuss and build a framework for both strategic and tactical problem-solving – an asset for any managers faced with making important decisions about their businesses
Understand the impact of your decisions across the organization
Dynamic Virtual Classroom
Participate in the program from anywhere. Our online learning platform combines live, interactive video instruction with breakout sessions, panel discussions, and expert Q&A.
Who should attend
This program is designed for business professionals and managers from all functional areas who are involved in decision-making for their team, unit, or organization.
This program is designated an approved recertification program by the HRPA.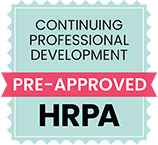 Discounts Available
Registered Charities
Queen's Executive Education is pleased to offer a limited number of discounted seats in every program to employees of Canadian registered charities. Check your eligibility.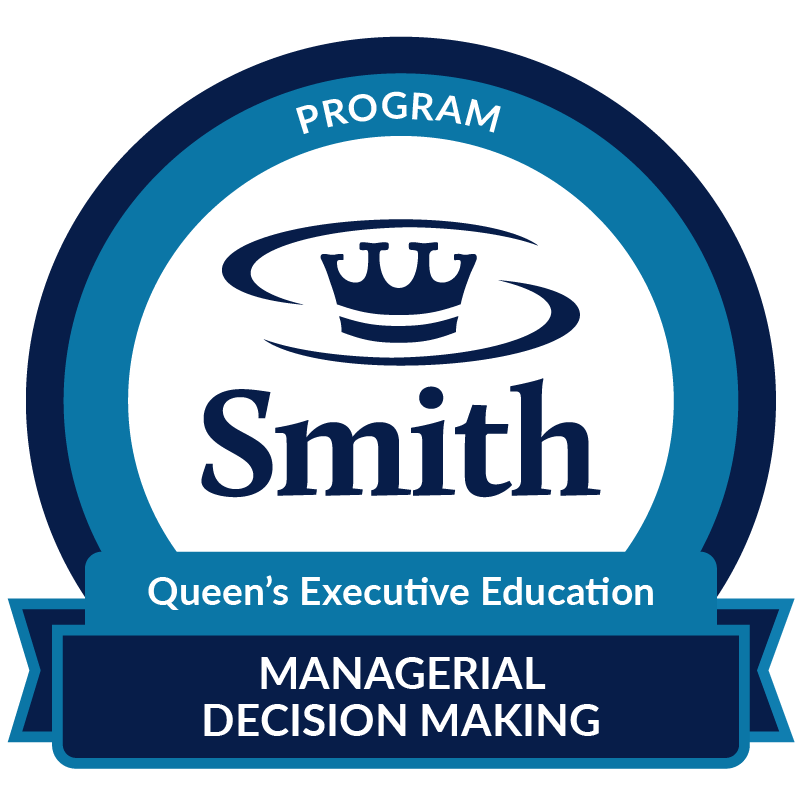 A Recognized Symbol of Excellence
Participants who complete the program earn the Managerial Decision Making digital badge credential.