Our Training Partnerships
Queen's Executive Education is proud to work with select partners to develop unique custom training programs for clients.
Leadership Skills & Resilience
Develop and support your established and emerging leaders with transformative training and skills development. As part of our suite of leadership offerings, we work with Third Factor to build custom programs for clients. Their expertise is rooted in readying athletes to perform at the highest level and win Olympic medals. They have adapted those principles to help people in organizations perform like Olympians.
The resilience to navigate challenges, change and ambiguity are key for any top business performer. Queen's Executive Education and Third Factor can build your team's resilience and response skills.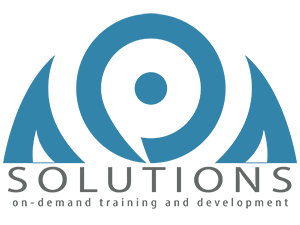 Neuroscience of Leadership
Queen's Executive Education works with APA Solutions, a human capital consulting firm, to offer programs that apply the latest advancements from the intersection of neuroscience and management.
Content areas include how the brain makes decisions, fixed vs. growth mindset, strategies to avoid common decision-making fallacies, stereotype bias, unconscious bias, brain-based listening and communications, and more.
These programs can address challenges such as finding competitive advantage, improving employee engagement, or fostering workplace culture.

Artificial Intelligence & Data Analytics
Artificial intelligence (AI) and data analytics are transforming every sector, which means forward-looking managers and executives need a strong understanding of how to apply these tools.
As two of Canada's leading providers of custom continuing education, Queen's Executive Education and Executive Education HEC Montréal have formed a partnership to offer training in the business application of artificial intelligence (AI) and data analytics.
We will work with clients to develop offerings specifically for their employees and unique business needs. Programs can held at our high-quality learning facilities in Toronto, Montréal, and Calgary, or the client's location.
Available in English and French.