The Seductive Ambiguity of Diversity and Inclusion
If D&I is merely "nice to have" in organizations, we can't expect much progress towards equity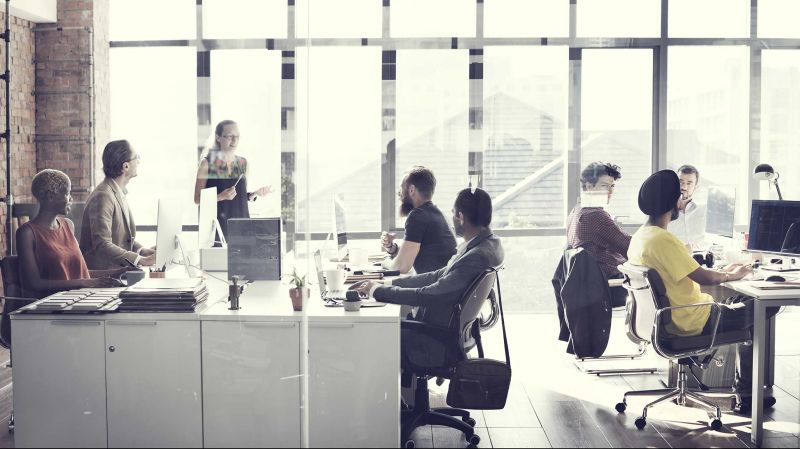 Imagine living in a society where diversity and inclusion (D&I) initiatives deliver more equitable outcomes to each one of us. Where corporate D&I initiatives are so successful that organizations do not have to spend billions a year on them. This picture seems futuristic, but the ideals were front and centre when diversity and inclusion first became an issue many decades ago.
In the 1960s in the U.S., when the Civil Rights Act was passed, and in the 1980s in Canada, when the Charter of Rights and Freedoms was ratified, D&I was not about corporate initiatives. It was about furthering equity and fairness across society. But starting in the late 1980s, political conservatism, a backlash against affirmative action programs and a wave of managerial practices coming out of business schools changed how we framed diversity, inclusion and equity. Companies began to rationalize the business case for D&I, framing it as good for innovation, productivity and brand image—with the ultimate goal of boosting profits. That kind of seductive framing overshadowed the institutionalized and legalized ideas of promoting D&I for equity and moral reasons.
Instead of introducing equitable economic opportunities and greater dignity to those who have been, or still are, marginalized, D&I initiatives today are about benevolence. Organizations have significant influence in shaping progress toward equity in our society. Yet many view D&I initiatives as voluntary, and they opt into D&I when doing so is convenient for their brand and business. While the recent Me Too, Black Lives Matter and Indigenous Lives Matter movements have pushed many organizations to hire D&I consultants and make surface-level fixes, the evidence shows that tangible progress toward equity in the labour market remains elusive. 
Steps to true diversity and inclusion
If organizations truly care about D&I—for moral reasons—what practical steps can they take? A first step is to understand the internal state of D&I and track its progress. When I work with Fortune 500 companies and government ministries, they often think of D&I as just diversity representation: How many of our employees are people of colour, abled, women, Indigenous or LGBTQ2+? But that's just one piece of D&I. Organizations need to take a more systematic approach to understand the multiple layers of diversity and inclusion. They can use the following three-part framework to help them.
The first element of the framework is representation. How many employees from a given group are in your organization? There's no research consensus on what the "threshold" for diversity should be, especially since it depends on who gets asked. Some employers, such as Canadian government agencies, try to mirror the diversity of the Canadian labour force; others try to mirror their customer base or the broader population. 
The second element is access to opportunity and authority—having diverse staff who are in decision-making positions and have access to career-advancing opportunities. You can have a diverse cadre of analysts in the lower ranks of the organization but just one or two people at the top, as is the case in many Fortune 500 companies. This skewed diversity can encourage tokenism (that is, overstating an organization's diversity by showcasing the few senior staff who are diverse). And it can trigger junior employees to perceive greater competition for diverse staff to reach the top. 
The third element is empowerment and integration—having staff who feel they can openly and authentically share their perspectives at work. This is about creating a safe and respectful environment where staff are satisfied with their growth and job. Some organizations are great at hiring and promoting diverse employees, but then come up short in retaining them. This is often due to organizational culture, which gets influenced by leadership's attitudes, business processes, decision-making structures, performance management systems, compensation incentives and other structures. The culture may need to evolve to effectively integrate staff into teams and empower them to succeed.
Every organization has the potential to contribute to a more diverse, inclusive and equitable society. Doing so first requires organizations to view D&I initiatives as necessary and not voluntary. In addition, the three-part framework described above can kick-start an organization's efforts to understand and track its level of D&I dynamically over time. Only by specifying which aspect of D&I requires further attention can organizations address the problem, make tangible progress, and ultimately contribute to a society that lives up to its ideals. 
Chu Q. Wang is a diversity, equity and inclusion researcher at Harvard University. He has also worked at the United Nations (executive office of the secretary general) and Boston Consulting Group. Wang has a Master in Public Policy from the Harvard Kennedy School and a Bachelor of Commerce degree from Smith School of Business. This essay is adapted from a recent presentation he made to Smith's Centre for Social Impact.