Marketing in the age of coronavirus. What comes next?
Never before have we seen such a sudden and collective impact on consumers, their psyche, buying patterns and actions
Worldwide events, from wars to recessions, have always had a profound effect on consumer behaviour. But coronavirus is something new. Never before have we seen such a sudden and collective impact on consumers, their psyche, buying patterns and actions. What comes next? As we move into the post-coronavirus period, marketers face a host of questions. Among them: 
• Has coronavirus caused a permanent shift to e-commerce?
• What should marketers do (and not do) as they re-engage with consumers?
• What will the retail landscape look like?
• Are there lessons to be learned from the rapid switch to online buying?
• How will loyalty be affected? 
• What shifts might we see in shopping patterns, both right away and longer term?
• What should marketers take into account as they develop their go-forward strategies?
On April 23 at 1 p.m. (EDT), Smith Business Insight and Queen's Executive Education present a free 60-minute webinar examining these and other important questions. Featuring Smith marketing professor Ken Wong, Sobeys' senior vice-president of e-commerce, Sarah Joyce, and Bryan Pearson, former CEO of LoyaltyOne and bestselling author of The Loyalty Leap.
Following the presentation, there will be time for a Q&A with our speakers.
Session Participants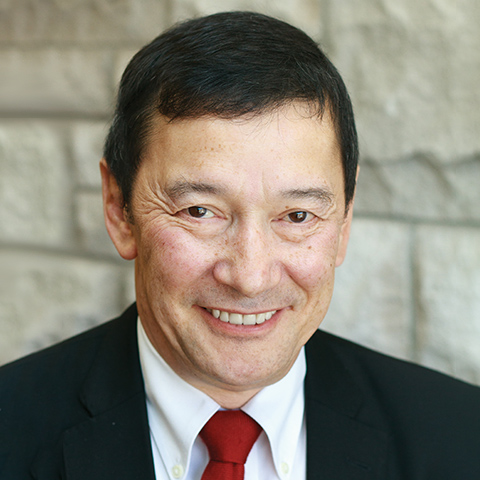 Ken Wong
Associate Professor of Marketing
Ken Wong is an associate professor of marketing at Smith School of Business, where he has held both teaching and administrative positions. He was the principal architect of the first full-time degree program in Canada to operate completely outside of government subsidy: a distinction that earned him the cover of Canadian Business in April 1994. Ken also sits on several advisory boards and boards of directors. He was named an inductee into the Canadian Marketing Hall of Legends and, in 1998, won the Financial Post's Leaders in Management Education award, a lifetime achievement award for his work in undergraduate, MBA and executive development programs. Ken's work has been featured in numerous media and he frequently is asked to address global audiences on business strategy, branding, pricing and retail practice.

Sarah Joyce
Senior Vice-President, Ecommerce, Sobeys
Sarah Joyce, BCom'08, is Senior Vice-President of Ecommerce at Sobeys. She has end-to-end accountability for Voilà by Sobeys, which is Sobeys' new online grocery home delivery service launching in the Greater Toronto Area starting in Spring 2020 and powered by Ocado's innovative technology. She is a seasoned, strategic new-world retail leader with a terrific track record at the forefront of online retailing. Prior to joining Sobeys, Sarah was at HBC, where she was general manager of Saksoff5th.com and Gilt.com.

Bryan Pearson
Former CEO, LoyaltyOne
Bryan Pearson is the former CEO of LoyaltyOne Co. and currently serves as a director and strategic advisor to a number of organizations. He is a global leader in customer loyalty, retail marketing and analytics, and a passionate advocate for the ability of marketing, leadership and culture to transform business performance. Under Bryan's leadership, LoyaltyOne was recognized repeatedly as a leading employer, a most admired corporate culture, one of the greenest companies, and one of Canada's top employers for millennials and women. He has published two books: The Loyalty Leap: Turning Customer Information Into Customer Intimacy and The Loyalty Leap for B2B. He frequently speaks at retail and marketing conferences around the world and has an MBA and a BScH (Microbiology and Biochemistry) from Queen's University.