Is the Future of Work Remote First?
An expert on team culture answers questions about what we've learned from working at home—and what's next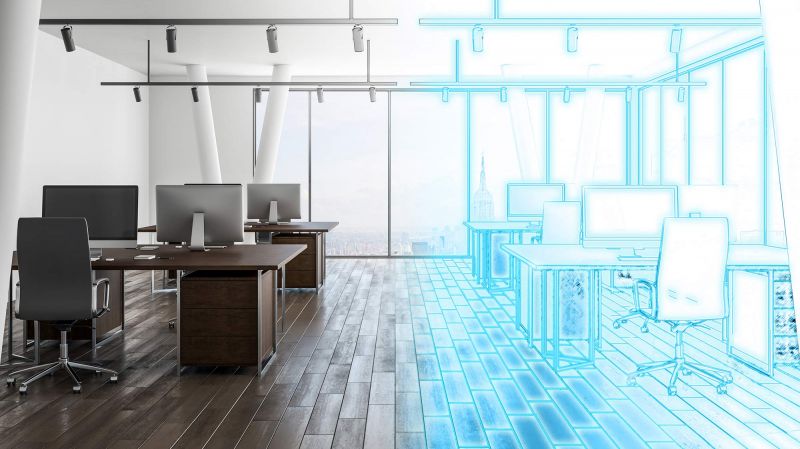 If there is one way to describe post-COVID working environments, it might well be the word hybrid. As vaccination rates climb and governments lift restrictions on indoor gatherings, employers are weighing the best scenarios for reuniting team members—whether that means entirely on-site, continuing to work from home, or a hybrid of both.
JPMorgan Chase & Co., Goldman Sachs and Brookfield Asset Management are among the employers calling workers back to the office, while Shopify, Ford, Slack and Microsoft are high-profile companies that have either fully embraced remote work or are offering it as an option to their employees.
Once the pandemic is over, the majority of Canadians want the flexibility to work both in the office and off-site, according to a recent survey by KPMG. Indeed, 77 per cent of Canadians like the idea of a hybrid workplace, while 71 per cent believe a hybrid workplace should be the standard model for all organizations.
Shawna O'Grady, associate professor of organizational behaviour at Smith School of Business, believes the future is hybrid. Now that workers have experienced the flexibility and increased productivity of working remotely, "it's going to be challenging getting the horse back into the barn," she says. "We're definitely going to end up with hybrid team situations or hybrid workplaces."
O'Grady suggests that employers adopt a "remote first" mindset. She recently chatted with Smith Business Insight about what team leaders need to consider as we move forward.
What have we learned about team leadership and dynamics, motivation, communications and creativity from 16 months of lockdown?
We've learned that while it is possible for teams to work effectively using remote working tools such as video conferencing, email, texting and apps, a key factor is effective team leadership. I think leaders were so focused on how to get up on Zoom and learning how to manage the remote environment that they missed out on moving their teams forward, including assisting with personal and career development.
Team leaders learned that they need more frequent one-on-one check-ins with team members, and that includes proactively asking questions so that workers stay motivated and are clear about expectations around team goals. Personal check-ins are especially important to identify any tension that may be developing between team members. In face-to-face environments, issues usually work themselves out. But working off-site may prevent team leaders from picking up on and helping to resolve some of these tensions.
We've had to get much better about our written communication. When everyone is working in the office, it's easy to have quick conversations that spark creativity and ideas. Email and texts require more planning and intention and therefore occur less frequently. Video conferencing keeps team members connected visually, but it's not great at non-verbal cues, body language, gestures, facial expressions and even who participants are paying attention to during group meetings.
My expertise is in building relationships within team cultures. People are not as willing to share openly on video calls. They'll go so far and then the conversation just isn't as deep. It comes to a point where people simply will stop and are not willing to put forward any more personal information about themselves.
The pandemic also accelerated a trend toward assigning employees to several teams at once as well as on-demand teams that can be pulled together quickly. Short-term teams tend to make workers feel interchangeable and less connected. Combine that with the isolating nature of remote work and you start to lose the benefits that teams have really brought to organizations.
Describe the challenges employers face as they consider how best to reunite teams.
There's been a lot of soul-searching this past year. People have had time to reflect on their priorities—what's worth it, what's not. Everyone will have their own unique requirements for maintaining their freedom . . . and leaders will have to manage fairness and inclusion across the teams.
Some employers are saying, 'look, we want everybody back,' but I think the smart ones are consulting their employees, they're looking at the nature of the work, understanding the needs of clients and saying 'what do we need to do to make this work?' Some will have to make tough decisions.
How do employers create hybrid environments in which team members thrive?
Since there aren't a lot of best practices out there for hybrid work situations, you need to focus on what your team needs. Look carefully at every role and which ones can be done from home, the number of meetings you're having, what's necessary and what isn't. Go through the process; analyze exactly what you're doing. People need purpose, clarity, connection and they need to be held accountable. If everything you do fits with those principles, your decisions ought to be effective.
Secondly, I think we need to think about 'remote first' versus 'remote friendly.' Remote friendly is where we are currently, which is to allow some people to work from home, but not really being set up as an organization for remote work.
Remote first means holding team meetings that are fair and inclusive and there's equal participation. Plan your meetings, team retreats and development sessions in advance, record the meetings for anyone who can't attend. Everything should be documented for increased transparency and kept in a centralized location that's accessible to everyone. That's really what remote first is all about. It's a big step forward from how it's been handled in the past. But I think that's where we have to go.
It's going to be a real challenge. We need to manage expectations. There may be some roles that are flexible, others that are not. And we shouldn't be afraid to let people know we're figuring it out as we move along. Keep trying to improve, accept feedback for what's working and what isn't. It's going to take a long time to get it right.