Understanding the New Office Etiquette
How leaders can help those who aren't so excited to return to work (and those who are)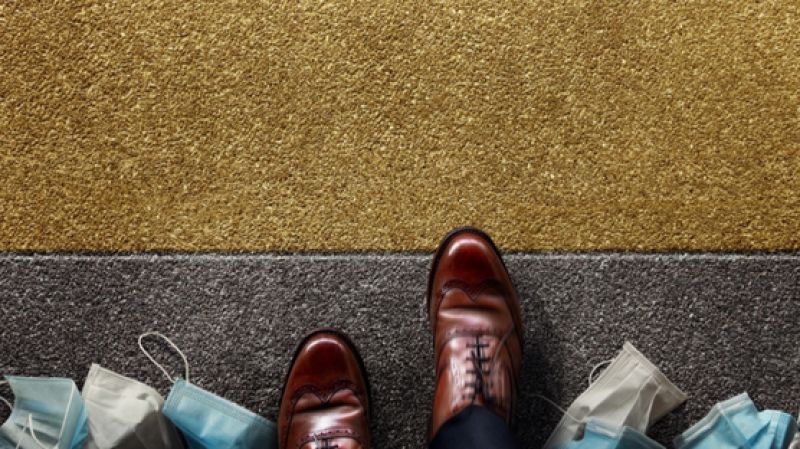 We're back! Back to the office that is. In recent weeks, companies have gradually welcomed employees back to their desks. And there's more to come. Half of leaders say their company already requires, or plans to require, a return to full-time, in-person work in the year ahead, says new Microsoft research.
Whether full time or hybrid (the number of people working in hybrid arrangements is up seven percentage points year-over-year to 38 per cent, by the way) the return to in-person work represents the first time some have seen the inside of an office since March 2020. That's more than two years ago.
Going back to the office is a big adjustment, and employees understandably have mixed feelings. Some eagerly anticipate a return, for various reasons—from finally ditching their cramped home office space to a yearning for colleague camaraderie. Others aren't so happy to see their desks again. They're anxious about leaving the comfort and safety of home for crowded workspaces. They prefer the autonomy and flexibility of work-from-home arrangements.
Either way, leaders have an important role to play in easing the transition back to the office. The workplace practices of two years ago won't cut it. That's because not everyone had the same experience with the pandemic. And while most public health restrictions have lifted, not everyone is ready for the "next normal."
For leaders, this is an opportunity to evolve workplace practices and behaviours. Here are four ways to get started and ensure your employees feel heard, understood and supported.
Respect risk preferences
If you haven't done so already, talk to your employees about risk tolerances and preferences. There will undoubtedly be those who endured tough times during the pandemic. Some may even have lost a loved one to COVID. There will be those who are immunocompromised. There will be those who battled loneliness and social isolation. Experiences run the gamut. As a result, people will have different comfort levels about office mask-wearing, physical distancing and taking part in social activities. Leaders must validate employee concerns and respect their preferences when implementing back-to-work policies and protocols.
Leave no one behind
We're embarking on a new frontier. Leaders should think of this experience like a mountain-trekking expedition. The slowest person should set the pace for the group. This is where those proactive conversations around risk tolerance come in. Being aware of the fears and apprehensions among team members allows you to set initial guidelines around things like social greetings, gathering locations and meeting formats. The goal should be to respect employee needs and circumstances. Doing so will create a positive work culture where everyone feels comfortable and included.
Lead by example
If you're asking employees to show up in person, you should do the same. A new report from the Future Forum, a consortium launched by Slack, finds that just 19 per cent of executives are working from the office five days a week, compared to 35 per cent of employees. Especially during the initial weeks and months of the transition back to work, leaders' presence is imperative to set the tone, communicate expectations and model the behaviour they want to see from their team.
Be ready to adapt
Despite the lifting of most health restrictions, COVID-19 is still with us. As a leader, you should keep up to date on the latest public health advice and news about the virus. You should also regularly check in with employees to see how they are feeling and how they're adapting to the ever-evolving pandemic situation. This combined knowledge will help you to make decisions and pivot if necessary.
As humans, we are creatures of habit. We need time to adjust to changes in our environment and to deal with new expectations. This was true two years ago when we were suddenly thrust into the pandemic. It's still true today as we (hopefully) emerge from it. Approaching this process from a place of goodwill and kindness will help ensure a smooth transition back to the workplace. 
Matthias Spitzmuller is the Distinguished Professor of Organizational Behaviour at Smith School of Business.