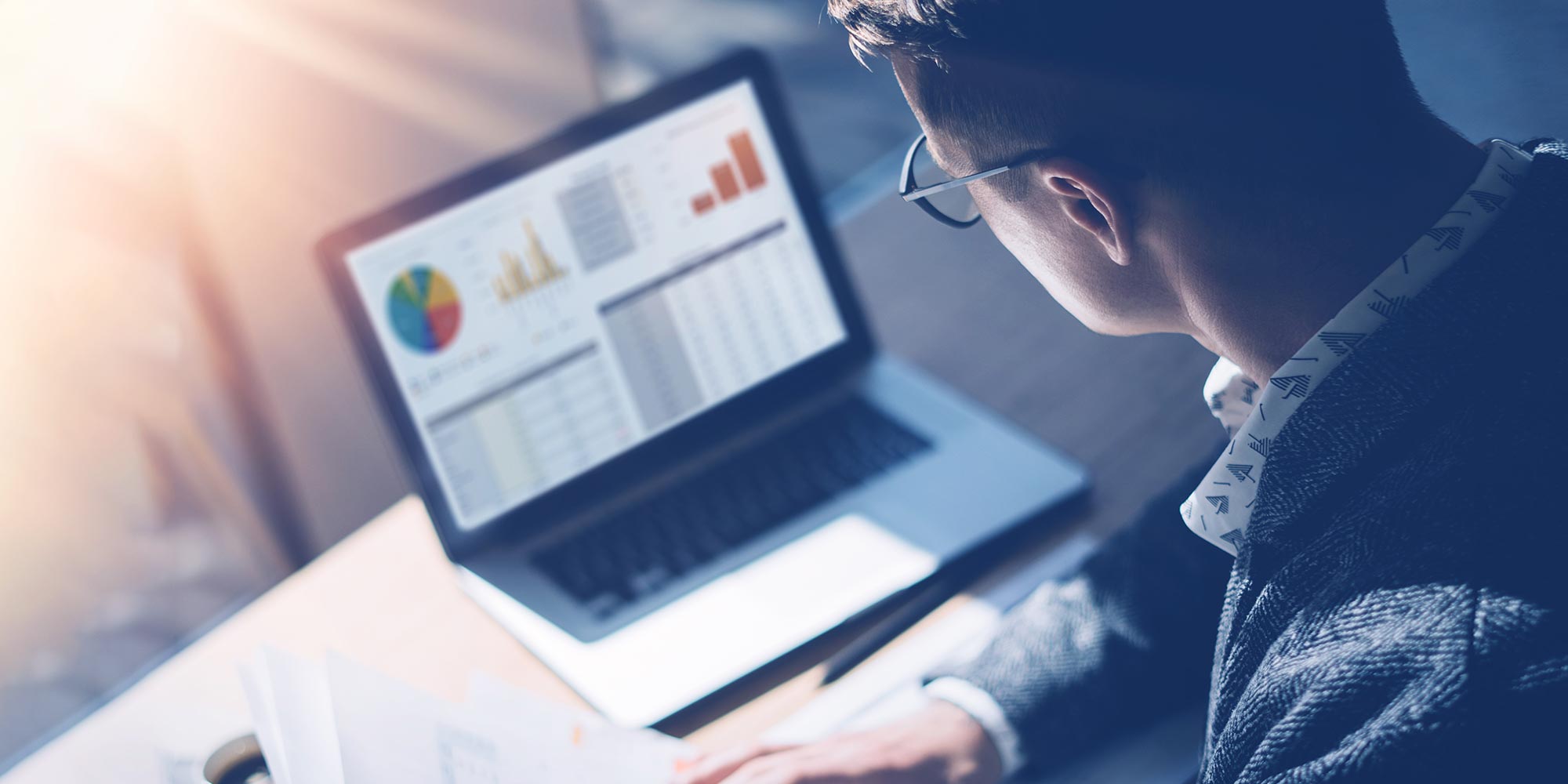 Accounting and Finance Fundamentals
About the program
Accounting is everywhere in business management, functioning as both a decision support tool and also as the ultimate performance measurement framework. This program is aimed at non-accountants and is designed to provide a foundation for deeper engagement with financial management.
Leveraging many years of practical business experience, our faculty will focus on the way accounting is used to measure and create value in business. You'll acquire the tools to make sense of financial reports, use accounting information to optimise decision making and see how financial performance influences business valuation.
The material and course delivery are together designed to be practical, pragmatic and accessible to all, regardless of prior learning and background.
In this program you will:
Learn how financial reports are constructed and how to interpret them
Employ techniques to optimise the financial consequences of business decisions
Gain an understanding of the elements of business valuation
Acquire knowledge, skills and language to facilitate the drive for the 

creation of financial value in business
Available via live, in-person delivery
Attend the program in an immersive, in-person environment at SmithToronto, located in the heart of Toronto's downtown financial district at 200 Front Street West.
Who should attend
This program is designed for managers and business professionals from non-accounting/non-finance backgrounds who want to become more financially literate, better understand budgets and financial statements, and improve their data-driven decision-making skills.
This program is designated an approved recertification program by the HRPA.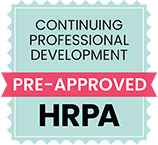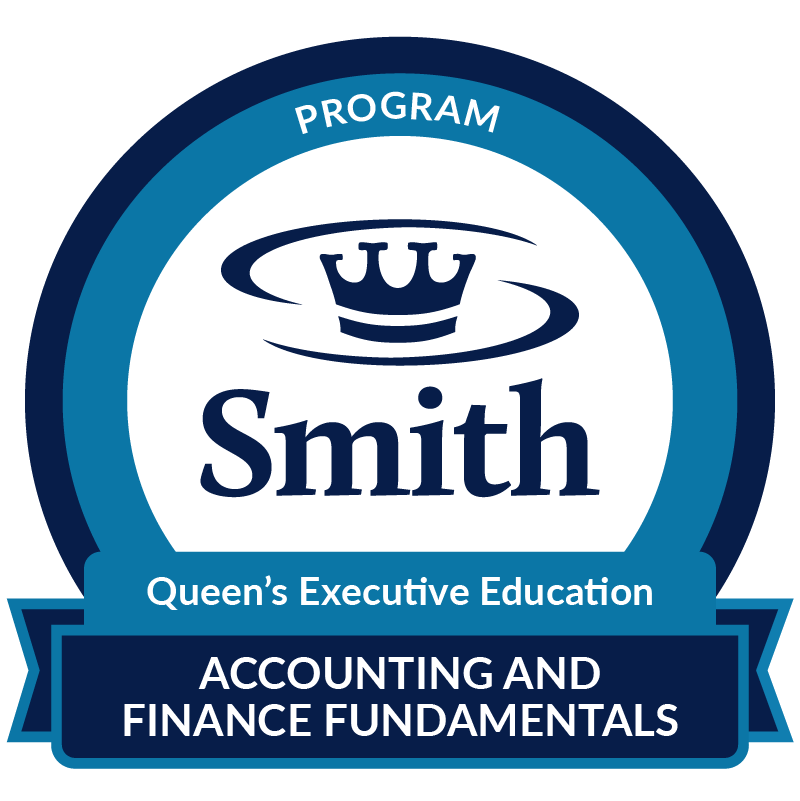 A Recognized Symbol of Excellence
Participants who complete the program earn the Accounting and Finance Fundamentals digital badge credential.
Personal Benefits
The opportunity to learn practical skills with unnecessary complexity stripped away
A toolkit of techniques to use in financial value measurement and creation
Increased confidence in dealing with accounting and finance specialists
A foundation for future skills and knowledge acquisition
Organizational Benefits
A short, focused program delivering essential accounting skills and knowledge to non-accounting team members
The facilitation of better financial decision making
Improved interaction between non-accounting team members and members of the accounting or finance function
The development of foundational competence for continued development of talent
Module 1
Measuring performance
Derivation of the basic accounting equation
Simple transaction accounting
Measurement basis of assets and liabilities
Accruals basis of accounting
Introduction of the balance sheet, income statement, statement of changes in equity and cash flow statement examining how they fit together
Consideration of the key financial statements for a selected public company
Deciphering performance
Ratio analysis and same-sizing for comparative purposes
Ratio analysis applied to selected public company financial statements to support a discussion of strengths and weaknesses and steps to improve
Discussion of some key non-GAAP measures used in Management Discussion & Analysis reports and in media releases
Discussion of limitations inherent in the measurement of value in financial statements
Module 2
Measuring value
Overview of different approaches to determining value
Introduction to the time value of money (compounding and discounting)
Use of project evaluation tools (such as payback, NPV, and IRR)
Estimating corporate valuation using observable multiples for selected public companies
Use of discounted Cash Flow techniques to arrive at a valuation (illustrated for a private company), including approaches to establishing Free Cash Flow and determining an appropriate discount rate
Enhancing value
Introduction to cost behaviour and the contribution statement
Application of Cost-Volume-Profit analysis, breakeven and target profit determination
Illustration of Economies of scale and operating leverage
Overview of approaches to costing and their use in decision making – job cost and process cost systems; absorption and variable costing; standard costing; activity based costing
In-Person Learning
Learn alongside fellow participants from across the country, discovering best practices that span industries and sectors.
Our in-person programs include classroom learning sessions led by award-winning Smith School of Business professors and industry experts. Practice new skills in breakout sessions, projects and simulations, and apply your learning toward real-world case studies.
Queen's Health and Safety protocols for in-person programs are evolving and may change by the program date. View the Respiratory Illness Information (COVID-19) (opens in a new tab).
Session Leaders
Session leaders include senior professors from Smith School of Business and knowledgeable experts from industry. These outstanding teachers are constantly in touch with today's business world through real-world business experience, Board memberships and their own consulting practices.
Len Anderson is a member of the Chartered Professional Accountants of Canada (CPA Canada) and of the Institute of Chartered Accountants in England & Wales. He spent 35 years in public accounting in the UK and Canada, the final 21 years serving as an audit partner with KPMG in Canada. His professional experience includes the provision of audit, accounting, tax, and advisory services to privately-held companies, subsidiaries of multinational corporations and various public sector organizations.
Len's professional experience beyond financial statement audit includes family business succession planning, mergers & acquisitions, valuation of private companies, financing support, strategic planning facilitation and costing studies. At KPMG he was also responsible for the design and delivery of a number of courses supporting staff working with private companies across the country.
Since retiring from KPMG in 2014 Len has taught tax and accounting at both the undergraduate and MBA level at the Smith School of Business, serves on the board and audit committee of a large private real estate company and acts as an advisor to a mid-sized manufacturing company.