About the program
This program focuses specifically on the principles of business accounting and their impact on business decision-making. It is designed to provide a deeper understanding of accounting for people from other functional areas or lines of business.
Our experienced faculty will de-mystify accounting principles, helping you to understand and analyze financial statements, and to use accounting tools to make better business decisions. Session leaders present the material in a straightforward and engaging format that makes complex accounting concepts easy to understand.
In this program you will learn to:
Interpret accounting reports
Use accounting tools to make better business decisions
Engage in more productive communication with accounting and finance managers
Understand the financial impact of business decisions
Dynamic virtual classroom
Participate in the program from anywhere. Our virtual classroom combines live, interactive video instruction with breakout sessions, panel discussions, and expert Q&A.
Who should attend:
This program is designed for managers and business professionals from non-accounting/non-finance backgrounds who want to become more financially literate, better understand budgets and financial statements, and improve their data-driven decision-making skills.
Discounts Available For Registered Charities
Queen's Executive Education is pleased to offer a limited number of discounted seats in every program to employees of Canadian registered charities. Check your eligibility.
CCDI Partnership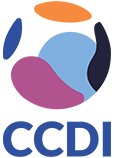 Smith School of Business is an Employer Partner of the Canadian Centre for Diversity and Inclusion.