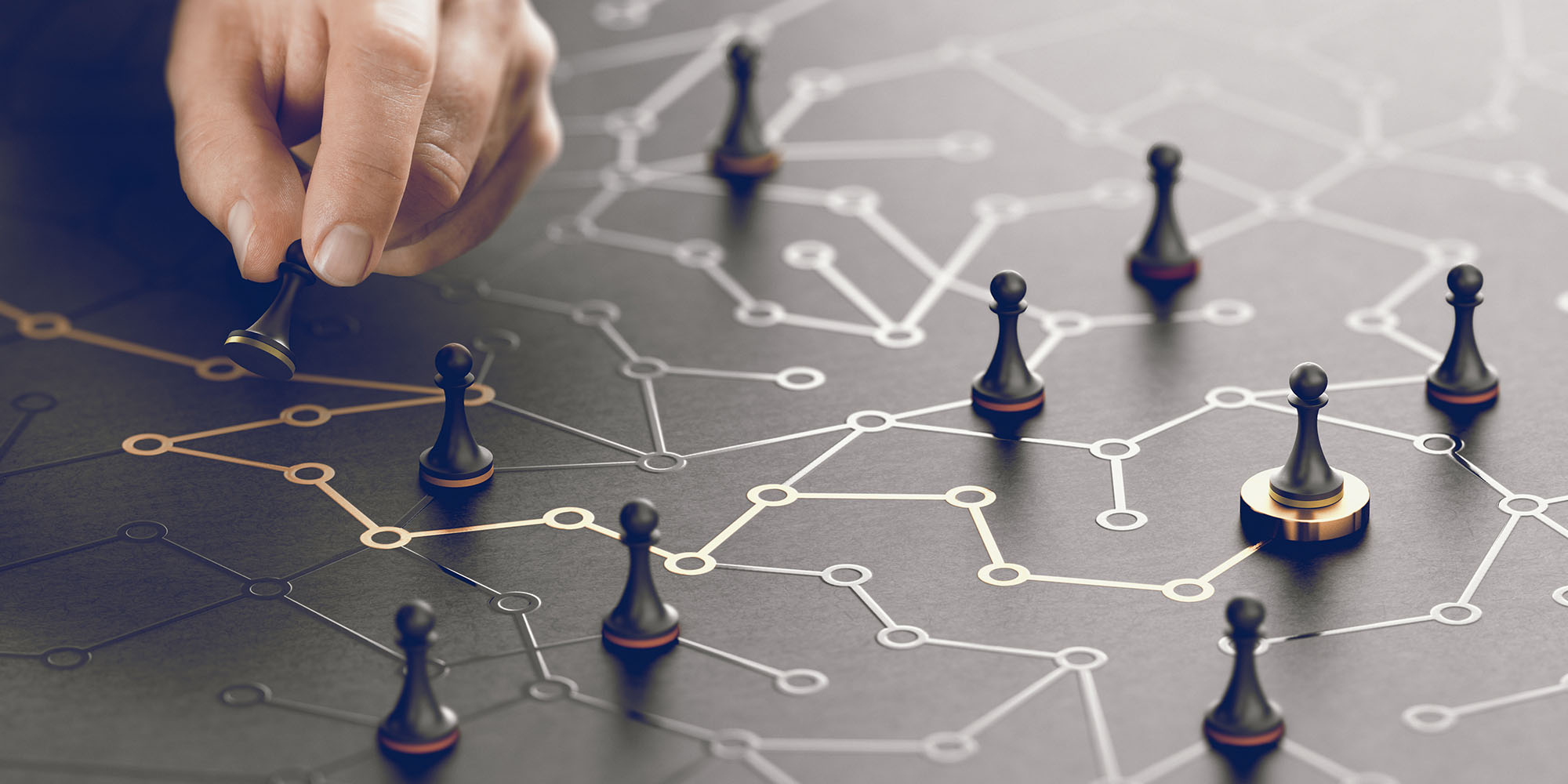 Managerial Decision Making
About the program
Every day as a manager, you're asked to make choices. Some bigger and more public than others, but they all add up. Over time it is your decision-making track record that establishes your reputation and impacts the future of your organization.
Is decision making an art or a science? The truth is, it's both. This program will demonstrate how to blend intuition and analytics in order to select the best next move.
You'll leave with a practical framework, designed to help you avoid common biases to arrive at and implement decisions that are both effective and ethical.
In this program you will learn to:
Utilize different prescriptions for positive decision-making practices in the future based on learnings from other successful managers and business leaders' decision making 
Discuss and build a framework for both strategic and tactical problem-solving – an asset for any managers faced with making important decisions about their businesses
Understand the impact of your decisions across the organization
Available via live, in-person delivery
Attend the program in an immersive, in-person environment at SmithToronto, located at 200 Front Street West, in the heart of Toronto's downtown financial district.
Who should attend
This program is designed for business professionals and managers from all functional areas who are involved in decision-making for their team, unit, or organization.
This program is designated an approved recertification program by the HRPA.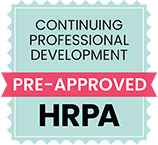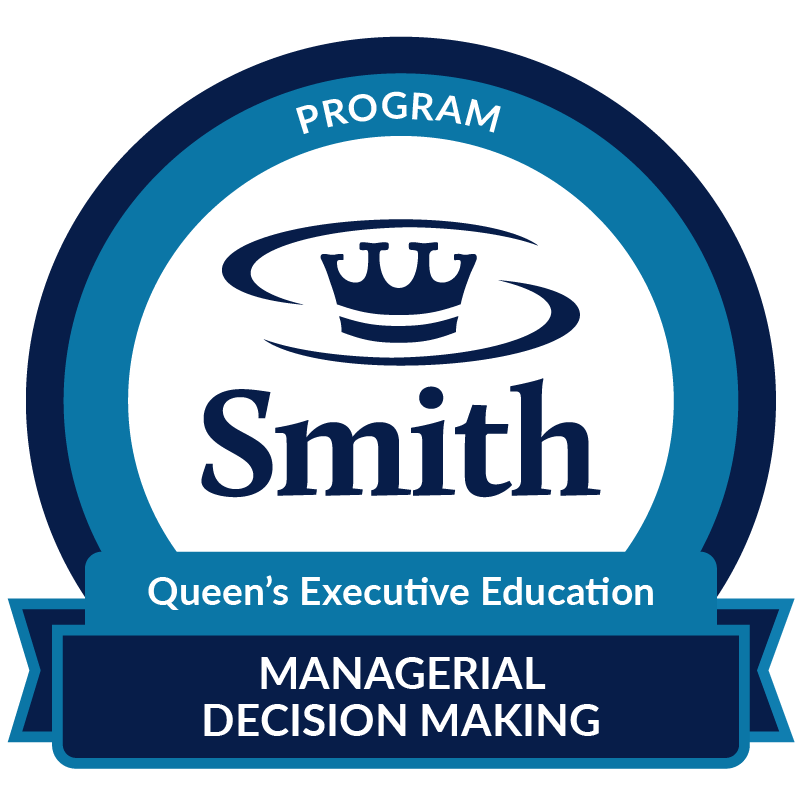 A Recognized Symbol of Excellence
Participants who complete the program earn the Managerial Decision Making digital badge credential.
Personal benefits
Avoid common biases to arrive at and implement decisions that are both effective and ethical
Blend the art and science of decision-making into a practical process
Increased responsiveness to internal and external customer needs
Avoid decision-making traps and resolve decision-making bottlenecks
Organizational benefits
Make effective decisions in uncertain and risky environments
Ensure that decisions are made at the right level in the organization
Improved productivity through better teamwork, communication, and coordination
Better use and allocation of limited resources
Program Content
Throughout the program, you will examine strategic decision making, as well as study managerial and organizational decision processes in the context of breakthrough research from business management, behavioural economics, and cognitive science.
Through briefings, case studies, and exercises—you will explore decision-making challenges, especially in uncertain and changing business environments, and consider a framework for making effective decisions.
Learn how to analyze uncertain and complex industry and business environments, and discuss the risks of under- and over-analysis
Study the role of intuition and judgment in strategic decision making, as well as look at inherent biases and traps in such approaches
Through case study discussion, analyze decision-making situations, and evaluate feasible alternatives and criteria
Learn how to blend the art and science of decision-making into a practical framework for solving strategic problems
Consider barriers and bottlenecks that can bog down decision processes, and discuss approaches for improving the efficiency and quality of organizational decision-making
In-Person Learning
Learn alongside fellow participants from across the country, discovering best practices that span industries and sectors.
Our in-person programs include classroom learning sessions led by award-winning Smith School of Business professors and industry experts. Practice new skills in breakout sessions, projects and simulations, and apply your learning toward real-world case studies.
Queen's Health and Safety protocols for in-person programs are evolving and may change by the program date. View the campus operating guidelines (opens in a new tab).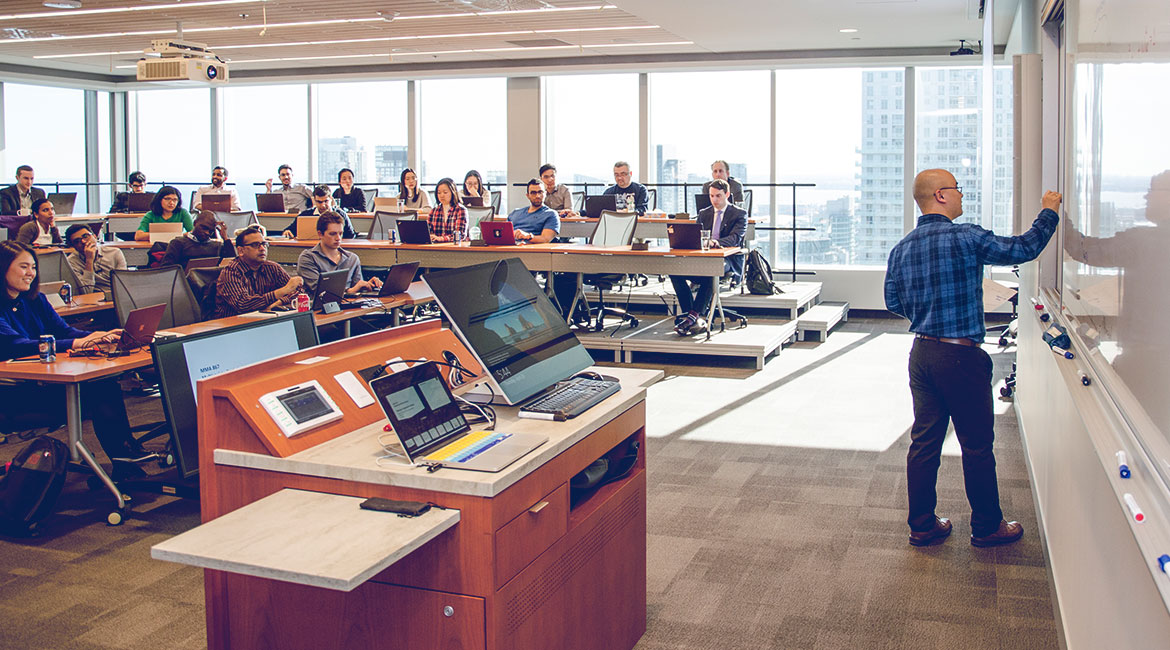 SmithToronto
SmithToronto is located on the 30th floor, 200 Front Street West in the heart of Canada's financial centre and is easily accessible by GO, subway and the PATH system.
Smith School of Business delivers many programs and classes at SmithToronto and it is home to the Master of Finance, Master of Management Analytics, and Master of Management in Artificial Intelligence programs. The site includes classrooms, meeting rooms, staff offices, special events spaces, and a variety of multi-media presentation systems.
As well, it includes three Boardroom Learning Centres with fully interactive videoconference capabilities. These rooms are used to deliver classes for Smith's Executive and Accelerated MBA programs.
Session Leaders
Session leaders include senior professors from Smith School of Business and knowledgeable experts from industry. These outstanding teachers are constantly in touch with today's business world through real-world business experience, Board memberships and their own consulting practices.
Salman is an Associate Professor of Management Information Systems at Smith School of Business.  He is an award-winning teacher and has extensive domestic and international teaching experience in both degree and non-degree executive education. He is a former Director of Smith's Executive MBA and Full-time MBA programs and former Executive Director of Queen's Executive Education. He regularly advises senior managers in corporations and the public sector, and is frequently featured in the press on matters relating to managerial decision making and technology strategy.  He has consulted with numerous organizations including Bell Canada, Sun Life Insurance, Canadian National Railway, Accenture, and Business Development Bank of Canada.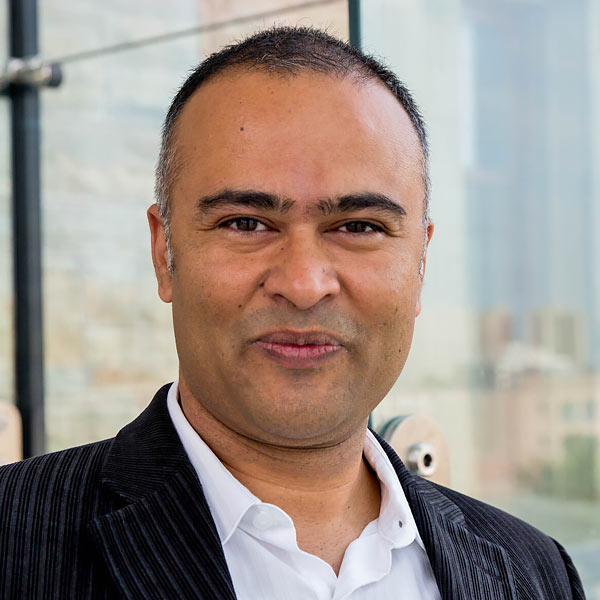 "In my 25+ years of professional learning, this was one of the most powerful PD sessions I have attended. Dr. Mufti was exceptional in the way he walked us through the excellent content that made the 7-hour session one of the most informative and enjoyable learning experiences ever."
Manu Sharma
Director, Corporate Services and Social Innovation, Ottawa Community Foundation