AI for Good
What is AI for Good?
Growth in the effectiveness and relevancy of machine learning (ML) algorithms and artificial intelligence (AI) systems has presented us with a unique opportunity to tackle some of the world's most critical issues, ranging from poverty to climate change to social inclusion. The AI for Good initiative at the Smith School of Business aims to bring together researchers, practitioners and policymakers from diverse fields to form an interdisciplinary and collaborative partnership focused on utilizing the transformative capacity of Artificial Intelligence (AI) for social good.
AI provides us with an unprecedented opportunity to tackle large scale data and make inferences from it, enabling us to solve societal problems at a global level. This opportunity comes with its own set of risks – owing to its widespread and pervasive impact, we believe, that considerable focus should be given to the research investigating the ethics behind AI usage and the role of deliberate design in the utilization of AI for social impact. The AI for Good initiative at Smith envisions the implementation of ethically backed AI which can yield social and community impact.
Current Research Projects
The Dark Side of AI
This paper explores the issues of bias, fairness, transparency, and privacy issues related to artificial intelligence (AI) systems. The implications of the "black box phenomenon" and the non-explainability of AI outcomes are investigated. A set of guidelines is recommended for AI scholars and implementers to reduce the impact of its deleterious effects.
AI Trust
This paper investigates the factors which impact humans' trust in Artificial Intelligent systems. Through focus group interviews of end-users of AI systems, this work uncovers the situational and behavioural factors which impact the trustworthiness of Artificial Intelligent systems. The paper's findings are significant for designing and implementing more trustworthy AI systems.
AI and Social Enterprise
Artificial Intelligence's unique scaling capacity makes it highly relevant to the aims of social enterprises addressing societal concerns. This research project uses qualitative interviews to analyze the major challenges faced by social entrepreneurs in using Artificial Intelligence to scale up their offerings. This work makes important contributions towards increasing the accessibility of AI to social enterprises.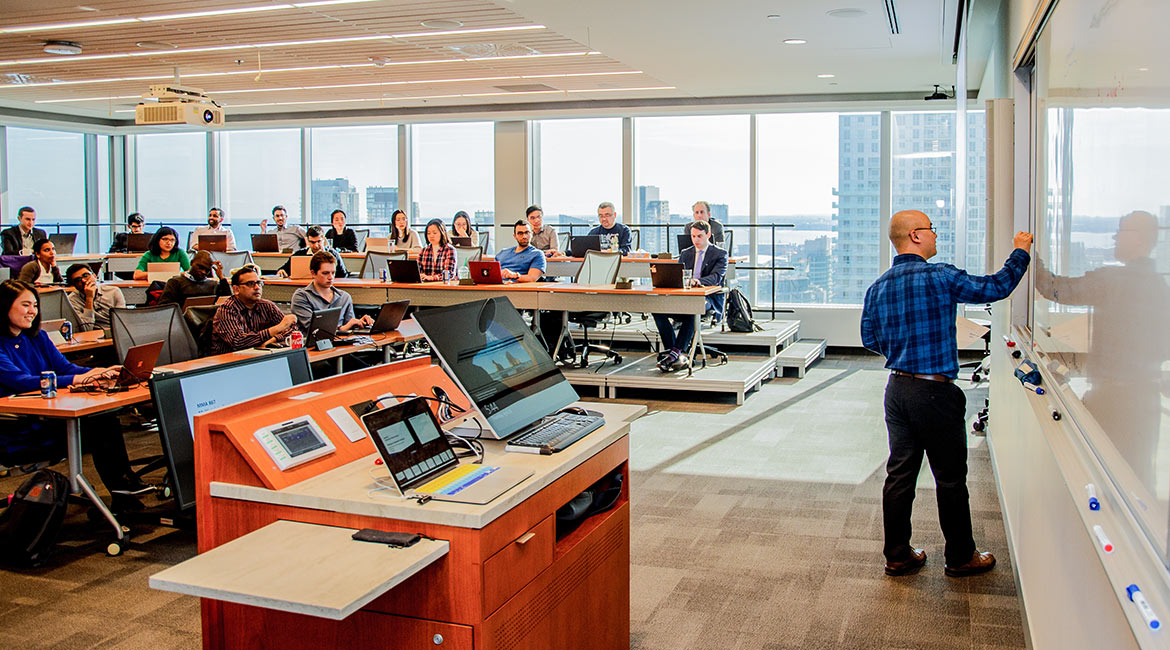 MMA and MMAI Projects
Each year students of Master of Management in Analytics (MMA) and Master of Management in Artificial Intelligence (MMAI) work in a team-based format to develop projects intended to solve a social challenge using data analytics and artificial intelligence. The goal of this initiative is to assist students in developing a viable solution and prototype centred around AI for Good. Past projects have addressed traffic solutions in urban and rural communities, enhancing crop yields in developing countries, enhancing local food security as well as reduction of food waste, enhancing the processing needs of immigration pipelines, and scaling affordable housing for people experiencing homelessness.