Overcoming bias in the workplace: How leaders can drive change
Inclusion is not something that can wait, and leaders in organizations have an important role to play
We still have a long way to go before our offices and boardrooms are truly representative of the diversity in society. Inclusion is not something that can wait, and leaders in organizations have an important role to play in driving meaningful change. 
This webinar presented by Smith Business Insight and Queen's Executive Education for this special webinar features practical advice from diversity and inclusion experts Tanya van Biesen, executive director at Catalyst Canada; Stephanie Simpson, associate vice-principal (human rights, equity and inclusion) at Queen's University; and Av Maharaj, chief administrative officer at Kraft Heinz Canada.
Participants will gain a better understanding of:
• Strategies and ideas to make a positive change
• How to better engage employees in diversity and inclusion initiatives
• Unconscious bias (including the science behind it)
• Common diversity and inclusion mistakes that organizations make.
• The power of "reverse mentoring"
• The importance of authentic leadership at this time
Session Participants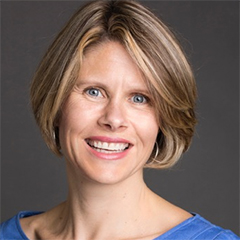 Tanya van Biesen
Senior Vice President, Global Corporate Engagement
Tanya van Biesen is Senior Vice President, Global Corporate Engagement of Catalyst Canada, the leading global non-profit working to accelerate progress for women through workplace inclusion. A recognized leader and influencer with deep experience in the executive search sector at the most senior levels of corporate Canada, Tanya brings more than two decades of corporate leadership and diversity experience to Catalyst. Most recently, she co-led the Financial Services Practice at Spencer Stuart and was a key member of the Canadian Boards Practice. She also led the firm's Canadian Diversity Practice, specializing in the placement of chief diversity officers and diverse slates of candidates across all search assignments. A sought-after speaker on the topic of diversity in the boardroom, Tanya has contributed to several research studies and articles analyzing leadership trends and attributes.

Stephanie Simpson
Associate Vice-Principal (Human Rights, Equity and Inclusion), Queen's University
Stephanie Simpson has been a member of the Human Rights Office at Queen's since 1996, starting in the portfolios of anti-racism advisor and education co-ordinator. In 2018 she was appointed associate vice-principal (human rights, equity and inclusion). She leads the Human Rights and Equity Office and plays a key role in fostering both competence and legislative compliance around inclusivity, diversity, accessibility and human rights. Stephanie has also supported inclusivity and equity efforts in Kingston through her roles with the Black Inmates and Friends group; her consultation and education services efforts with organizations such as Interval House, the Limestone District School Board and Kingston General Hospital; and her role on the Kingston Immigration Partnership Operations Committee. Stephanie is a sought-after speaker on issues related to anti-racism, anti-oppression, social justice and domestic human rights.

Av Maharaj
Chief Administrative Officer, Kraft Heinz Canada
Av Maharaj is chief administrative officer of Kraft Heinz Canada and VP of legal, corporate affairs and HR. His role covers several areas including M&A, crisis management, government relations, CSR/ESG, media communications, advertising and marketing law, labour and employment matters, litigation and cross-border issues. Prior to 2016, Av worked at the Canadian law firm Faskens as counsel, where he was engaged in a variety of client development and transaction management matters. Prior to this, Av held senior positions at the Kellogg Company including serving as a member of the Canadian Executive Leadership Team, and vice-president, international, legal. Av is the former chair of Legal Leaders for Diversity and continues to be a passionate advocate for diversity and inclusion in the legal profession. Av has received several awards including being named In-House Counsel of the Year by the South Asian Bar Association and a Diversity Champion by Women of Influence.