Identifying and Overcoming Hidden Bias
Unconscious biases are roadblocks to sound decision making. Here's what neuroscience tells us about how to de-activate these biases and build more effective leaders and innovators
Our unconscious thoughts can get us and our organizations into big trouble. Just ask Starbucks how an incident of racial bias can push a company with a stellar reputation for progressive action into a world of pain.
Cognitive biases are mental shortcuts that can be very useful but also make us vulnerable to faulty assumptions and poor decisions. Social biases that come from a desire for harmony can lead to groupthink. Stability biases can lead to inertia. Confirmation biases trick us into putting too much weight on evidence that supports a favoured belief. As the word speeds up and our ability to make sense of events is taxed, these unconscious shortcuts become ever more problematic.
In this webinar, human development experts Joan Graci and Erikson Neilans of APA Solutions take the mystery out of cognitive biases. They review the latest advances from the intersection of neuroscience and management and show how to apply this cutting-edge research to day-to-day management challenges.
This session will offer:
A guide to how common stereotypes and ways of thinking undermine personal and organizational performance;
Methods for avoiding common decision-making fallacies;
Advice on designing effective anti-bias training sessions;
Techniques to apply growth mindset principles to see recurring problems in new ways;
Insights into the process of change and how it impacts business growth.
This webinar is developed in cooperation with Queen's Executive Education as an introduction to its Neuroscience of Leadership program.
Session Participants
Joan Graci
President and CEO, APA Solutions
Joan is president and CEO of APA Solutions, a human capital consulting firm based in Buffalo, New York. She spent three decades in the recruiting space and combined insights from that experience with further education in neuroscience. Joan received brain-based certification from the NeuroLeadership Institute and completed the Women's Leadership Development Program at University of Pennsylvania's Wharton School of Business. She is a graduate of the University of Buffalo Center for Entrepreneurial Leadership, and received a 2015 Woman of Influence award, issued by Buffalo Business First, which honours female entrepreneurs who have grown their business by making outstanding contributions to society.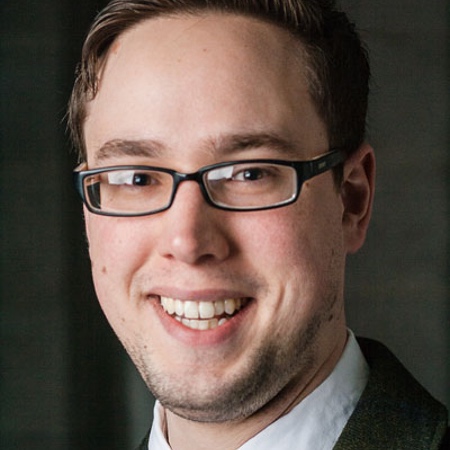 Erikson Neilans
Neuroscience Expert, APA Solutions
Erikson Neilans is in-house neuroscience expert at APA Solutions. He received his doctorate degree in behavioural neuroscience from the University at Buffalo, SUNY, specializing in sensory perception and the impact on decision making. Currently, he is researching and providing his expertise in neuroscience to organizational development of human capital. Erikson is also an expert in both psychophysical and neurophysiological techniques, which have been used to study perception as well as consumer response to various marketing techniques. Erikson is published in numerous peer-reviewed scholarly journals including PLoS One and the Journal of Comparative Psychology.