While timid leaders and organizations have watched the pandemic silently from the sidelines, the farsighted have leaned in—using this turbulent time as an opportunity to demonstrate values and deliver value. They are the ones who will be best positioned for post-pandemic recovery.
What have these organizations done right? And what can you learn from them?
Join Smith Business Insight and Queen's Executive Education for this free 60-minute webinar. You'll gain valuable insights into brand and reputation in the post-pandemic world. Led by Daniel Tisch, CEO of Argyle, one of Canada's largest communications firms. 
You'll learn: 
• The seven things leaders should be thinking and doing to position themselves for the recovery
• The keys to engaging employees and strengthening their commitment
• How to communicate effectively during a second wave of the pandemic—or any other future crisis
• How to collaborate with stakeholders—including those who disagree with you
• How to monitor for misinformation that could hurt your business
• How to take part authentically in the big social conversations—such as climate change or racial justice
Session Leader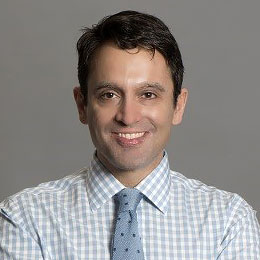 Daniel Tisch
CEO, Argyle | Engagement, Communication & Reputation Advisors
Daniel Tisch is widely known as a leader in the Canadian and global communications community. He is the CEO and principal owner of Argyle, one of Canada's largest communications consulting firms. He previously served as chair of the Global Alliance for Public Relations and Communication Management, the confederation of the world's public relations professional associations. Dan began his career in the Canadian government and served in progressively more senior roles, culminating in a post as senior policy advisor and acting chief of staff to the Canadian foreign minister in the 1990s. In 25 years as a consultant, he has advised a long list of Global 500/Fortune 500 companies, U15 research institutions and both Canadian and international government leaders. Dan is particularly well known for expertise in reputation, issues and crisis management, including serving as lead communications advisor to an industry affected by the largest food recall in North American history. His other areas of practice include reputation management strategy, stakeholder engagement, governance and executive leadership communications. Dan holds an Executive MBA from Smith. He is the vice-chair of the Queen's Board of Trustees and a frequent guest lecturer on leadership at Smith.