What Drives Corporate LGBTQ+ Policies?
A new study examines LGBTQ+ support in relation to typical corporate social responsibility strategies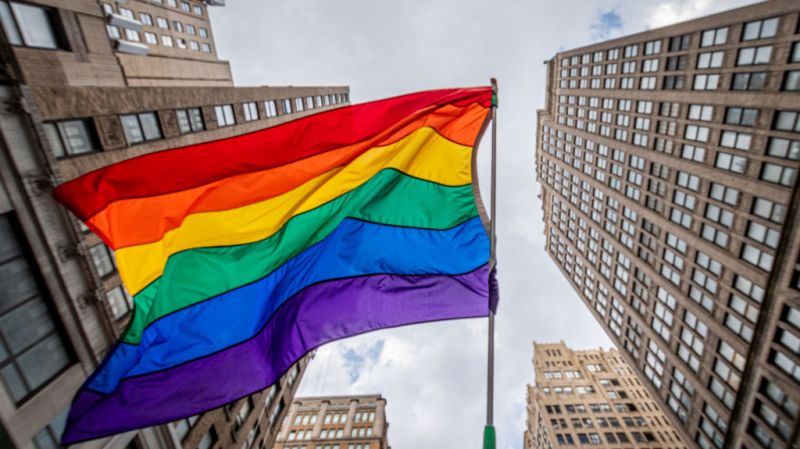 Gone are the days when companies can stay silent on issues of the day. A stark example: Disney's recent entanglement with Florida after that state banned schools from discussing LGBTQ+ issues in kindergarten to Grade 3.
After saying nothing at first about Florida's controversial Parental Rights in Education bill—dubbed the "Don't Say Gay" bill by critics—Disney's CEO, Bob Chapek, apologized for his silence. He said he and the company were against the legislation and supported the LGBTQ+ community.
Why the about-face? A new study, called "Determinants of LGBTQ+ Corporate Policies", sheds light on the factors that motivate corporate LGBTQ+ policies.
Much research has been done on corporate social responsibility (CSR) policies but less specifically on LGBTQ+ policies. Perhaps more is needed. The researchers of this study, after all, argue that LGBTQ+ policies and their related issues (like the one Disney faced) are distinct from typical CSR initiatives. Let's take a quick look at the study and what it found.
How was the study designed?
Each year, the Washington, D.C.-based Human Rights Campaign publishes a report measuring the LGBTQ+ policies, practices and employee benefits at U.S. companies. Its "Corporate Equality Index" (CEI) rates firms' LGBTQ+ policies on four criteria: non-discrimination, equitable benefits, internal education and accountability, and public commitment. Researchers used the CEI scores of companies that participated in the survey from 2011-2019 to examine the correlation with firm financial health, employee characteristics, public relations, governance and political ideology. They also considered the role of shareholders in driving LGBTQ+ policy changes, the implications of LGBTQ+ policy on stock returns, and how LGBTQ+ policy compares to other aspects of CSR.
What did the study find?
Larger and younger firms, with more financial resources and educated workforces, and those located in liberal areas and which cater to retail customers have more LGBTQ+ friendly policies.
Worker education levels and the political leaning of the immediate community drive policies related to firms' primary stakeholders, while firm visibility drives social issues participation.
While there are some similarities in the drivers of LGBTQ+ and general CSR policy—such as firm size and financial position—there are significant differences among other drivers. One is a company's age. While older firms, with more predictable performance and formalized HR rules, have higher CSR scores, they have fewer LGBTQ+ friendly policies. This could be because leaders at those firms are more conservative.
Shareholder pressure, in the form of formal shareholder proposals to improve workplace policies, leads to changes in LGBTQ+ policies at target firms.
Stock returns are not negatively impacted at firms that pursue supportive LGBTQ+ policies.
What do I need to know?
This was among the first finance studies to examine corporate LGBTQ+ initiatives. It adds to existing research on firm investment in CSR and how those investments might help or hurt a company's value.
While LGBTQ+ issues are often tied in with overall CSR matters, CSR tends to get broader support. Significant disparity remains across different demographic groups and laws in the U.S. on LGBTQ+ rights. As this study shows, corporate LGBTQ+ policies are a reflection of a company's employees, shareholders, customers, suppliers, local community and environment in which a firm operates.
The study also provides some assurance for executives and shareholders that investment in and commitment to LGBTQ+ initiatives does not come at the cost of stock performance. Social policy issues that align with a company's values can also be a vital part of an effective brand management strategy.
Prior research has found that a diverse and open workforce and support of LGBTQ+ employees can have positive effects on overall employee job satisfaction and engagement. And that, of course, can mean higher productivity and lower employee turnover. 
Study Title: Determinants of LGBTQ+ Corporate Policies
Authors: Tanja Artiga González (Vrije Universiteit Amsterdam); Paul Calluzzo (Smith School of Business); G. Nathan Dong (Carroll School of Management); and Georg D. Granic (Erasmus School of Economics)
Published: The Review of Corporate Finance Studies; accepted manuscript.
(Photo credit: Getty/Erik McGregor)